Diversity & Inclusion
We are committed to ensuring our venues and performance spaces are for everyone; a place where they can feel welcome and be their authentic selves with no fear of judgement.
Our organisation is a reflection of the city of Birmingham and its diverse communities; on stage, in our workforce and in our audience and supporters.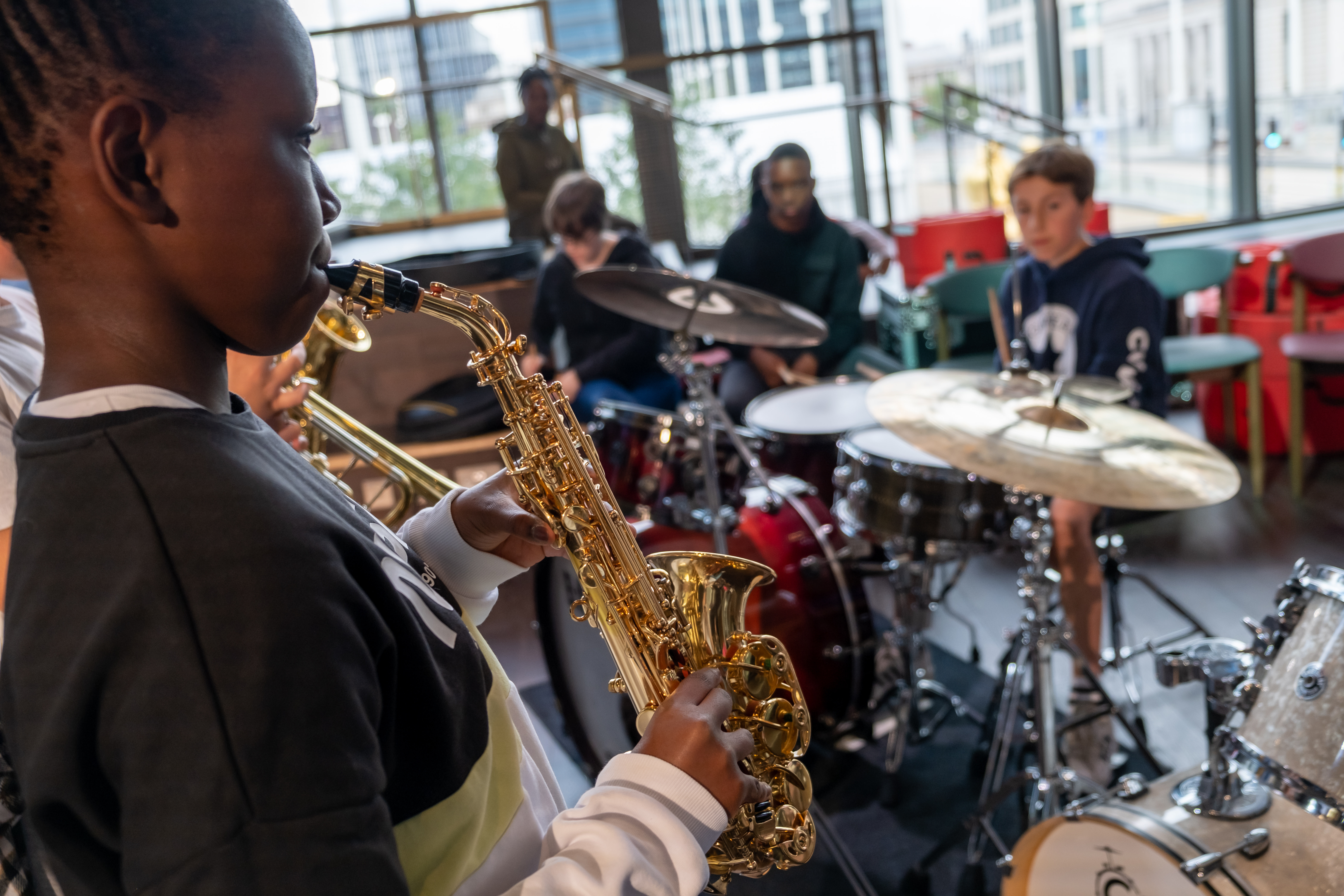 ---
Over the last two years we have had a sustained focus on our work around diversity and inclusion, so far we have:
Diversified our Board of Trustees to ensure we have a breadth of skills, backgrounds and lived experience
Formed a Trustee led Diversity and Inclusion working group attended by representatives from across our staff teams with members of our local communities attending relevant meetings
Have put in place an annual Diversity and Inclusion action plan
Have a Trustee led Access Group, which is formed of staff teams, audience members and artists to ensure we listen to the voices of those who have additional access needs
Creation of B:Heard, a group made up of internal representatives to gather feedback from our staff team. Feedback is made anonymously to our CEO, with feedback on actions passed back to teams
Held training sessions for our Board and staff teams
Carried out a whole staff survey to fully understand our teams experiences of working at B:Music
Removed the use of the word 'BAME' from within our internal and external language
Developed our recruitment and induction processes to reflect our local communities
Diversified what and who you see on our stages and in our performance spaces
Broadened our support of the music community particularly those from the Global Majority
Increased the number of fully relaxed performances within our programme
Building networks of experts and people with lived experience to support specific projects or programming streams
Commissioned new music amplifying the voices of those who have experienced inequality
The three pillars of B:You, B:Together, B:Next are always underpinned by a need to B:Sustainable; ensuring we are here for the future.
Our Diversity and Inclusion Values
B:You

• Our venues and performance spaces are for everyone; a place where they can feel welcome and be their authentic selves with no fear of judgement

• Our organisation is a reflection of the city of Birmingham and its diverse communities; on stage, in our workforce and in our audience and supporters

• We celebrate what is possible rather than focus on what is not possible or different; we are open to change, actively seeking feedback to grow and develop

• As an organisation we aim to be fully accessible; investing in BSL interpretation, captioning, braille programmes, audio description, translation and digital resources where possible

• We offer a range of musical experiences, breaking down barriers; empowering people from across the region to enjoy the power of live music
B:Next

• We support the next generation of creative people (on and off stage); ardently overcoming any barriers to access

• We invest in the ongoing training and support of our people to enable progression, both personally and professionally – developing both on and off stage

• We create and champion opportunities for young professionals to enter the organisation via non-traditional routes (e.g. apprenticeships)

• We work with a range of communities to find and support artists to take that next step in their career

• We provide a holistic programme of support to those working in the music industry across our region to enable them to sustain their careers

• We act as an incubator for musical talent from across the city. A space where artists can come together, share and pitch ideas, and for the organisation to support the development of those ideas

• We create opportunities for young curious minds to develop a love of live music; providing educational opportunities to develop their talents and interest

B:Together

• We bring together the diverse communities of Birmingham and West Midlands

• Through our events and projects, we combat isolation and loneliness

• We bring together artists to develop talent and share skills

• We bring together a wide variety of music genres, performance set ups and production

• We bring together two very different but iconic Birmingham City Centre music venues

• We bring together businesses, community groups and charities; democratising our spaces

• Our teams work collaboratively to ensure the best result for our communities and our operation
We really welcome your feedback on all areas of our work; please do contact us feedback@bmusic.co.uk with any thoughts and comments you may have