Work for B:Music
B:Music is the music charity responsible for the iconic venues Symphony Hall and Town Hall. We host over 850 events each year in support of our mission to inspire a love of live music through performance, participation and learning.
The success of these events rely on the B:rilliant B:Music team. We come from all walks of life, from gigging musicians, professional opera singers and DJs through to ex-probation officers and teachers. Our roles range from casual shifts to full-time salaried and include Finance, I.T, Marketing, Catering and Development as well as jobs more typically associated with live music - Technicians, Programme, Box Office and Front of House roles.
What we have in common is our passion for live performance and our belief that music is essential and has the power to transform and change lives, to entertain and uplift, to create shared experiences and to educate.
Our team is centre stage of our organisation, even when they're behind the scenes, in the kitchen or in the office. If you share our beliefs and passion and want to use your skills to build the best experience for audiences and artists, please look at our available roles.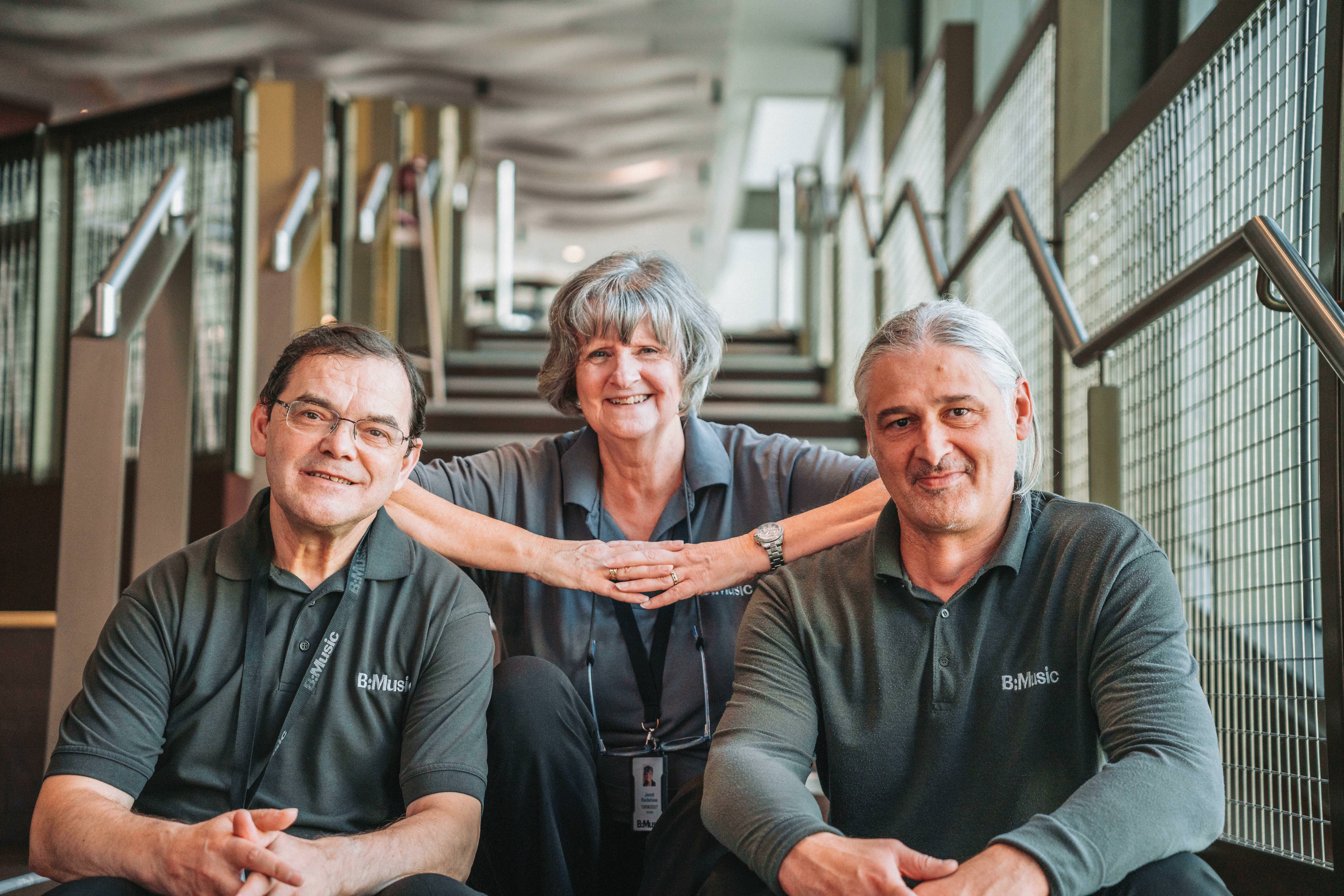 B:Music Applicant Pack
Please download to find out about the B:Music recruitment process so you can make the most of your application