B:Green
B:Music is a Birmingham-based music charity with a mission to inspire a love of live music, through performance, participation and learning.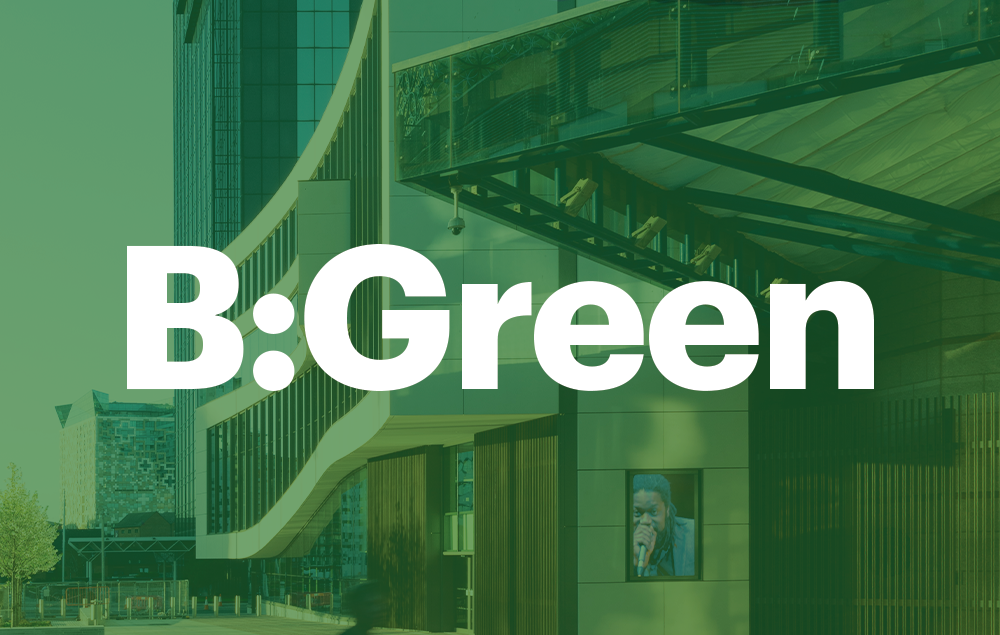 We believe that music is essential to everyone and has the power to transform and change lives, to entertain and uplift, to create shared experiences and to educate.
In 2020 we were reminded of the power of music to connect us, we must take care of our planet for the music to live on.
Through our venues and charity work, we are playing our part to reduce our carbon footprint, become more sustainable, and make decisions that are environmentally friendly. We've been on this journey for some years, and although we won't always get it right, we're always happy to learn and assess our practices.

Here are a few of the ways we work to B:Green:

We have a dedicated Green Team formed of B:Music staff volunteers who are passionate about sustainability and our environment
We have reduced our print and have moved to predominantly digital marketing
Where we do print, we use recycled, and recyclable paper where possible
Our website highlights a variety of ways to access our venues, including walking, cycling and via public transport
We are partnering with travel companies to make it easy for our customers and staff to get to our venues by public transport