Live music in Birmingham is back
/ News
14 Jun 2021
News Story
The music charity responsible for Symphony Hall and Town Hall has been renamed, and from today will be called B:Music. Previously known as Performances Birmingham Ltd, B:Music better reflects the charity's mission: to inspire a love of live music through performance, participation and learning.
In recent years, the charity has evolved into an organisation that earns more than 90% of its turnover from trading activities, which supports every aspect of what they do, from presenting international superstars on their stages to supporting emerging talent and creating first musical experiences for children in local schools. When the COVID-19 pandemic struck, the charity's income stopped overnight.
As a result of funds raised prior to the pandemic, the transformation of Symphony Hall's public spaces has continued throughout the coronavirus outbreak. Symphony Hall's brand-new spaces open to the public for the first time on Friday 16 July for a weekend of free live music featuring music from BBC Young Jazz Musician 2018Xhosa Cole, Europe's finest female a cappella quintet Black Voices and Queer pop sensation Tom Aspaul.
As part of that opening weekend, B:Music are continuing to turn up the volume on black Birmingham artists, who have been invited to compose musical responses on the theme of individual and systemic racism, under the title Now Is Not The Time For Silence. In partnership with Girl Grind UK, the Birmingham-based singer-songwriter who competed in Series 10 and Series 13 of The X-Factor, Relley C, will share brand new music over the weekend of free live music.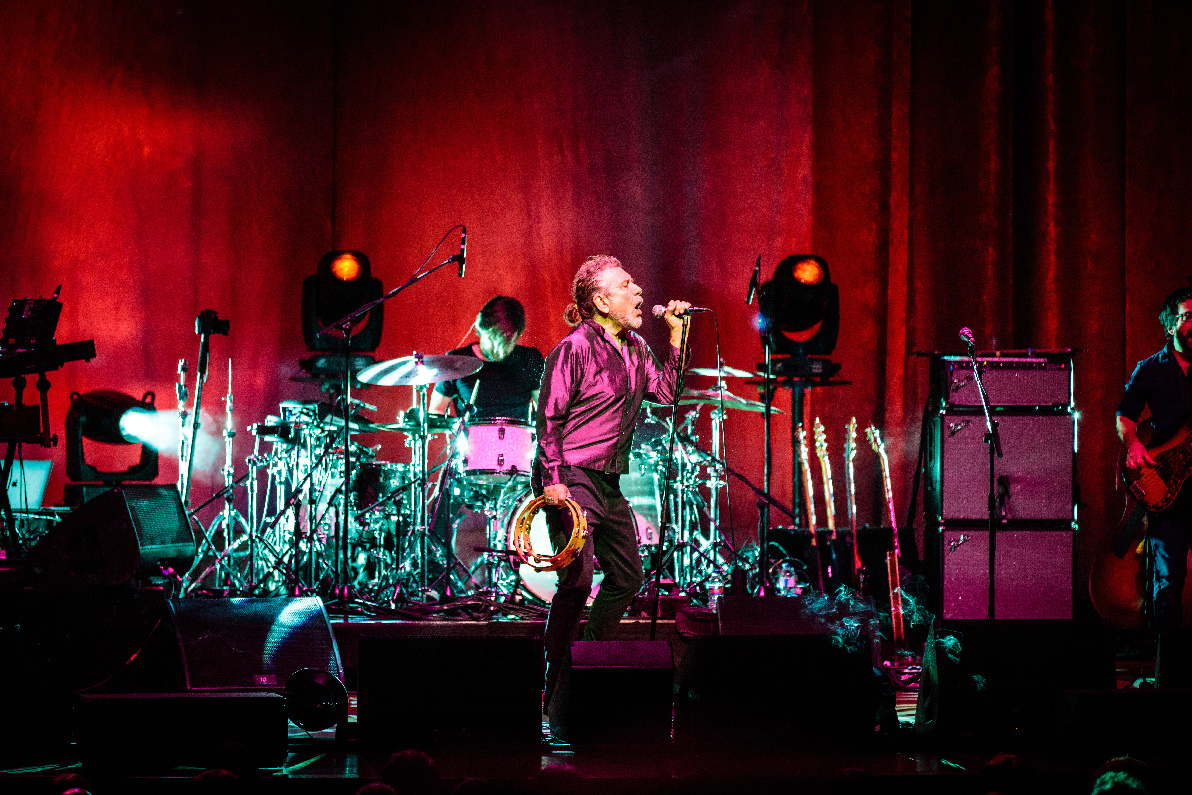 It feels like forever since I was last on stage, performing with a live band. So, as you can imagine, I'm very excited that my first show in over a year will be held at Symphony Hall for Girl Grind and B:Music. I can't wait to share my original material with a live audience again. Just to be in the same space, share the same vibe and actually feel the music together at the same time is an experience that no virtual set up could ever buy. I'm keen to get back on stage and present my earlier, recent and most exclusive songs with those lovely faces on 17 July. It's going to be an amazing night!

Relley C
Town Hall, a B:Music venue, reopens to the public on Sunday 20 June with a socially distanced performance from Birmingham Contemporary Music Group, one of the world's foremost new music ensembles. Featuring pieces by Sir Harrison Birtwistle and Param Vir, the full-scale 15-piece performance, is called Past the Stars.
Saving Grace, a co-operative including Robert Plant and Suzi Dian on vocals is Town Hall's first non-socially distanced performance on Monday 2 August, subject to the successful rollout of the Government's roadmap.
These two majestic venues are such an inspiration, not only to play in, but to enjoy the amazing mix of artists passing through. From the mid-1960s and the American Folk Blues packages with Sonny Boy, Son House and Bukka White, right through to John Prine and Lucinda Williams, an evening at these venues is a remarkable adventure for artists and audience alike.

Robert Plant
Other highlights across B:Music's venues in summer 2021 include the first ever B:Jazz Fest, in partnership with Jazz FM, from Monday 23 to Saturday 28 August. Birmingham-born pianist and singer Reuben James, best known for his ongoing collaborations with Sam Smith, will be performing on the Symphony Hall stage on Friday 27 August as part of the festival.
I'm very excited to be coming back to my hometown in August to perform at B:Jazz Fest in front of my family, friends and a real audience. After the last year, I'm sure it's going to feel totally surreal. I have such a beautiful relationship with B:Music's Jazzlines programme- I was one of the educators at the very first Jazzlines Summer School back in 2012, so I very much feel like I've come the full circle to now be performing on the Symphony Hall stage at their first B:Jazz Fest. The festival is going to be a massive celebration; it's fantastic for Birmingham as there is so much incredible talent coming out of the city. There's a long lineage of incredible jazz musicians from Birmingham, and I'm very proud to be a Brummie.

Reuben James
Jamaican-British R&B and soul singer, songwriter and actress Ruby Turner MBE will be performing with Jools Holland and his Rhythm and Blues Orchestra on Monday 20 and Tuesday 21 December. Rescheduled from November 2020, Musician Jools Holland and his celebrated Rhythm and Blues Orchestra are now in their twenty fourth year of performing at B:Music's Symphony Hall. As well as adopted-Brummie Ruby Turner, Jools will be joined on the Symphony Hall stage by music legend Lulu, and original Squeeze chum, Chris Difford.
It's going to be a wonderful year ahead with the return of live music to Symphony Hall. I'm really looking forward to getting back to performing live music, as I know my fellow musicians are, too. I can't wait to see the beautiful Symphony Hall auditorium full of people enjoying themselves once again.

Ruby Turner
I believe music will play a powerful role in reuniting communities after the isolation and hardship of the past year, and I hope that our halls will be a beacon for that reconnection. Live music is a unique act of communion between performers and audience, shared just once, but often remembered forever. After a year living through a screen, we are incredibly excited to be bringing people back together to make those new memories.

Nick Reed, Chief Executive for B:Music