Community Spirit returns to Symphony Hall to celebrate Songs of the Earth
/ News
17 May 2023
News Story
Community Spirit is a B:Music funded project in partnership with our Associate Artists, Black Voices. The project offers local community choirs the opportunity to share repertoire and perform as a collective in a large-scale concert in Symphony Hall.
In 2022, Community Spirit celebrated their 10th anniversary, with over 750 singers performing a brand-new commission for the Birmingham 2022 Commonwealth Games.
"It's always a highlight in our calendar," says Louise Blackburn, the Choir Leader of Voices Entwined. "Last year was amazing, but Community Spirit just gets better and better."
CeCelia Wickham of Black Voices adds: "Last year was definitely a landmark for Community Spirit, and it does make you wonder if we can top that. But every year brings something different – old choirs, new choirs and exciting repertoire.
Following this incredible success, the highly acclaimed concert returns this year with the theme 'Celebrating Songs of the Earth', including an exciting, commissioned performance by Birmingham Poet Laureate, award-winning spoken word artist, multi-slam champion and beatboxer Jasmine Gardosi.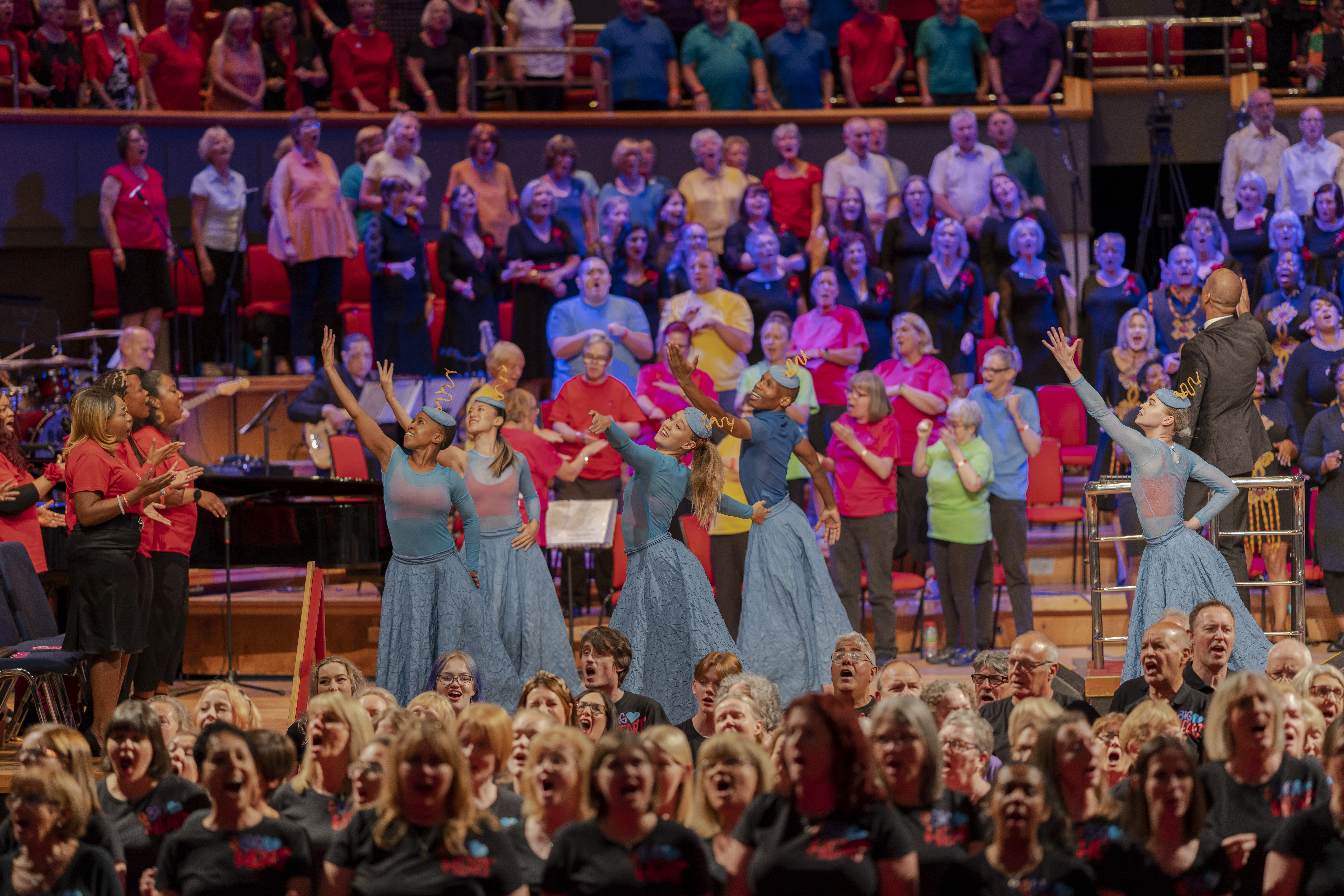 Book now
Community Spirit 2023: Celebrating Songs Of The Earth | Symphony Hall | Sun 23 Jul, 3pm
"Performing in the auditorium of Symphony Hall is something truly special. I can't wait to step on that stage again - and instead of a 90-piece orchestra, it's going to be with a super-choir. There's nothing quite like it."

Jasmine Gardosi
"It's been interesting to get a taste of each choir's interpretation of that in the rehearsals," says CeCelia. "I think you can expect a wide variety of styles and songs you probably wouldn't readily associate with the Earth. The choirs are excited, and I can already hear how wonderful the sound will be in this great space.
Don't miss Community Spirit on Sun 23 July at Symphony Hall and please support this wonderful event and B:Music's work in the community by buying a ticket or donating.