Symphony Hall Organ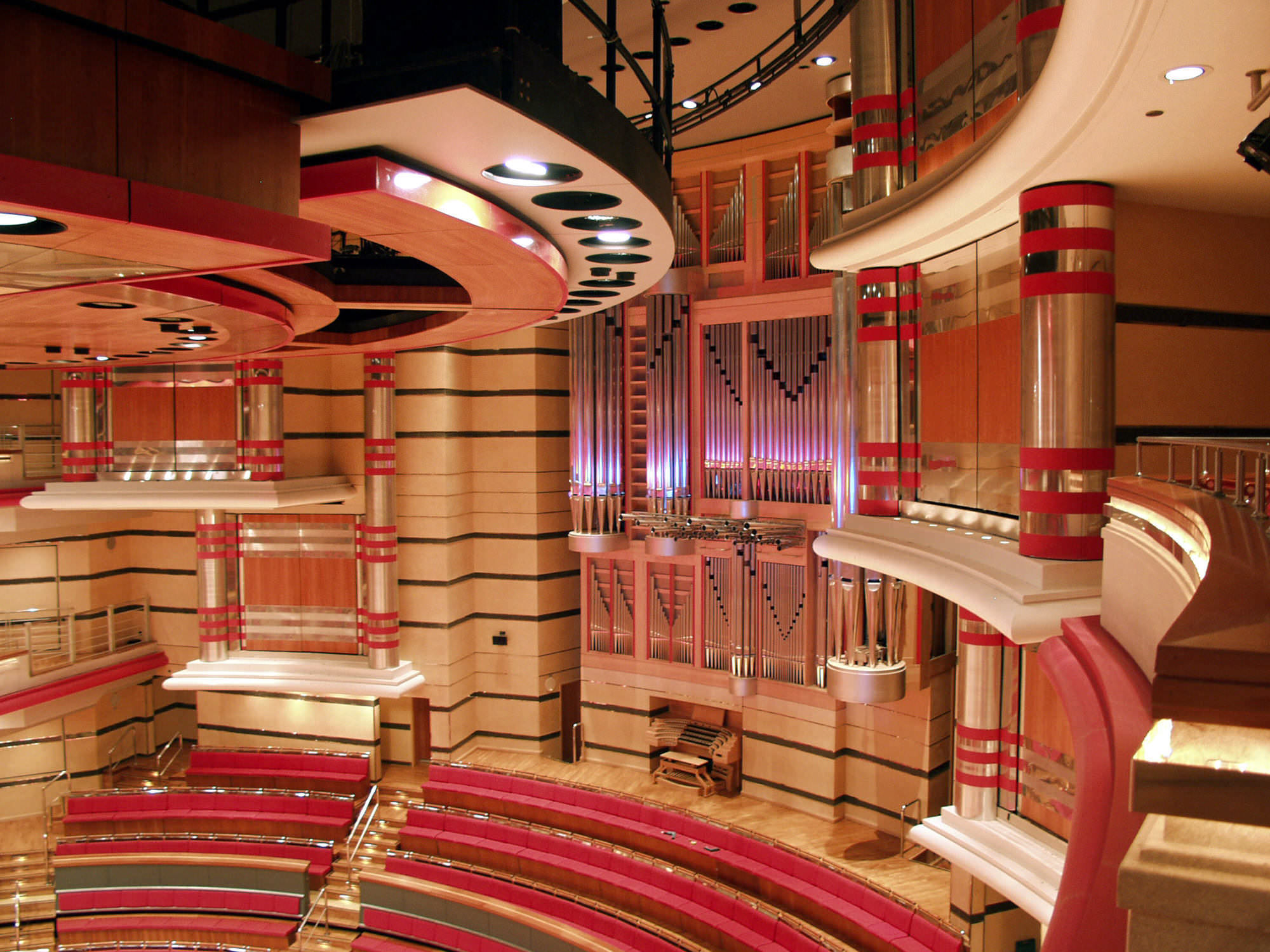 The Symphony Organ was inaugurated on Friday 19 October 2001 as part of Symphony Hall's 10th Birthday celebrations.
It was designed and built by hand using traditional craftsmanship by Johannes Klais Orgelbau, a long-established family firm from Bonn that has an enviable worldwide reputation.
The organ has over 6,000 pipes, which stretch over 2½ miles when laid end to end and weigh more than 30 tonnes.
It is nearly 65 feet tall and contains wood from over 20 massive trees.
The pipes, ranging from 32 foot to 6 inches in length, are made from a range of woods and metals including oak, fir, and pine plus soft metal alloys from tin, lead, and zinc.
The console (keyboard) attached to the main instrument has a mechanical action that links the keys directly to the pipes. A second, moveable console allows the organ to be played from the platform and these keys are linked to the action of the main instrument via electronics.

Symphony Hall has commissioned new works for the instrument including a children's piece for organ and narrator, by Bob Chilcott and Humphrey Carpenter, and solo works by James MacMillan, Michael Nyman, Judith Bingham, Dominic Muldowney, Graham Fitkin, Huw Watkins and Gabriel Jackson.

Did you know that Birmingham has an official City Organist?
The post is funded by the city to provide an organist for civic occasions and to give free public recitals. Thomas Trotter has been the Birmingham City Organist since 1983.

Trotter's feet left Beckham's in the shade as they growled and darted.

Geoff Brown, The Times 2002