Our Partners
Our partners are vital in supporting and fulfilling B:Music's artistic vision.
---
City of Birmingham Symphony Orchestra
The City of Birmingham Symphony Orchestra is the flagship of musical life in Birmingham and the West Midlands – and one of the world's great orchestras. They are our resident orchestra and typically present over 150 concerts each year in Birmingham, the UK and around the world, playing music that ranges from classics to contemporary, film scores and even symphonic disco. With a far-reaching community programme and a family of choruses and youth ensembles, it's involved in every aspect of music-making in the Midlands.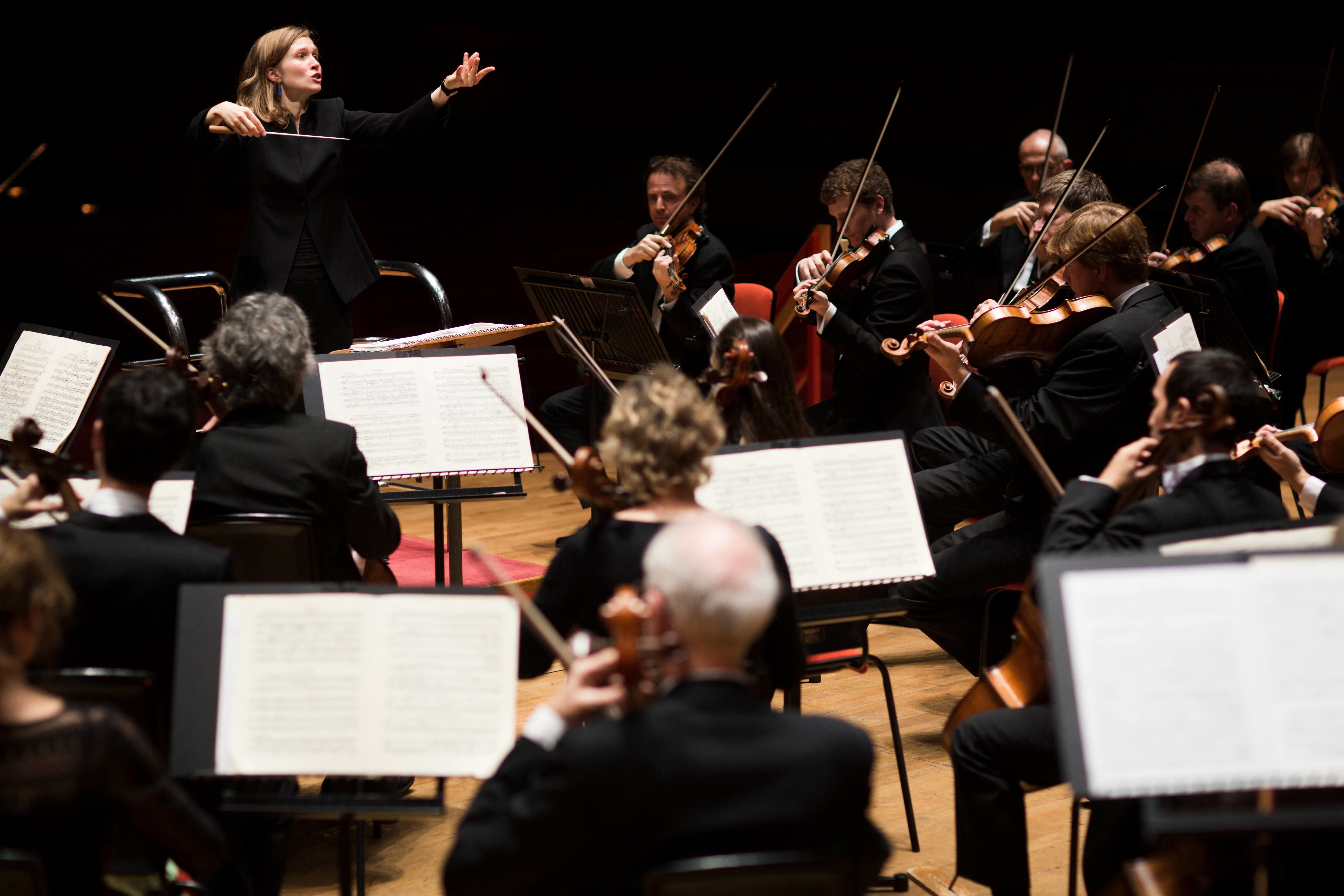 ---
Thomas Trotter: City of Birmingham Organist
Thomas Trotter was appointed Birmingham City Organist in 1983 and has been Artistic Advisor and Resident Organist at Birmingham's Symphony Hall since 2001. In 2002 he won the Royal Philharmonic Society Instrumental award in recognition of his outstanding contribution to classical music. He holds honorary Doctorates at Birmingham City University and Birmingham University and in 2012 he was named Performer of the Year by the New York Chapter of the American Guild of Organists. He is a Medallist of the Royal College of Organists, and in November 2020 was awarded The Queen's Medal for Music for his achievements in organ-playing.
Alongside his regular recitals in Birmingham, Thomas Trotter has toured on four continents, and has played at many International Festivals such as Bath, Salzburg, Edinburgh and the Proms. He regularly inaugurates new instruments both at home and abroad, and he has recorded for Hyperion, Chandos, Regent, EMI and Decca.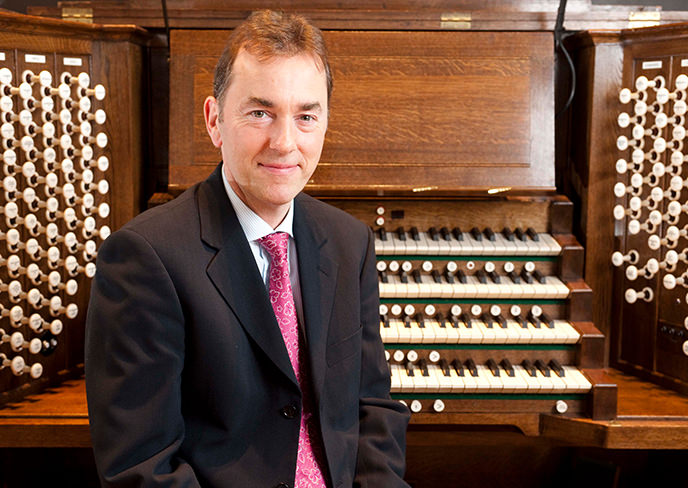 ---
Black Voices
Formed in 1987 by its Music Director Carol Pemberton MBE, Black Voices has gained a reputation as Europe's finest female a cappella quintet. Black Voices has developed their own unique sound and repertoire embracing spiritual, traditional African, Caribbean and English Folk songs, jazz, gospel, pop and reggae as well as a fusion of contemporary and classical styles. Black Voices perform on our Symphony Hall and Town Hall stages whilst also leading our B:Music Community Spirit community choir project.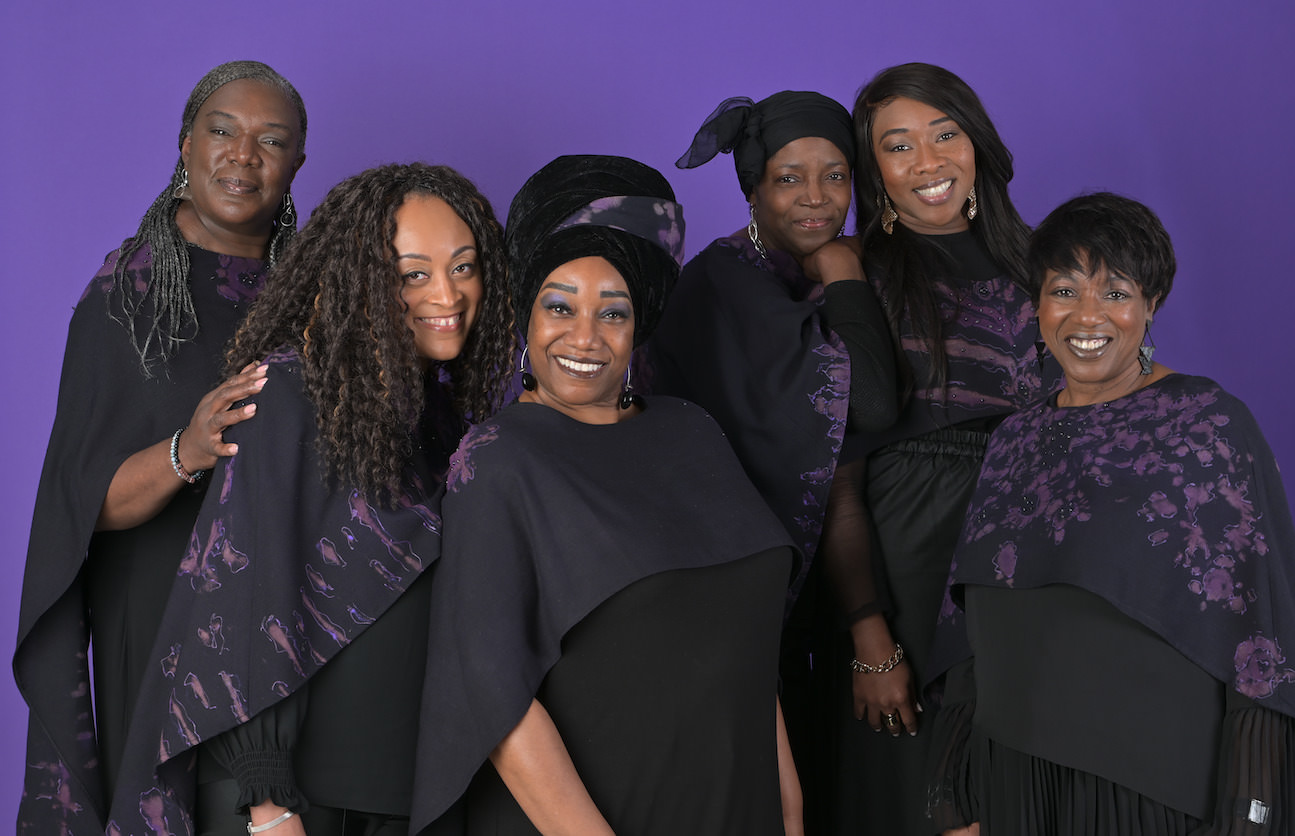 ---
Ex Cathedra
Ex Cathedra is a leading UK choir and Early Music ensemble with a repertoire that reaches from the 12th to the 21st centuries. Ex Cathedra is a unique musical resource; comprising specialist chamber choir, vocal consort and a period-instrument orchestra. They also deliver a thriving education programme, aiming to explore, research and commission the finest choral music and to set the highest standards in performance and training. Ex Cathedra present a series of concerts on our stages in Symphony Hall and Town Hall. We also partner with them on their award winning school programmes 'Singing Playgrounds' and 'Choir Maker' to enable every school child across Birmingham to take part in singing workshops in Symphony Hall.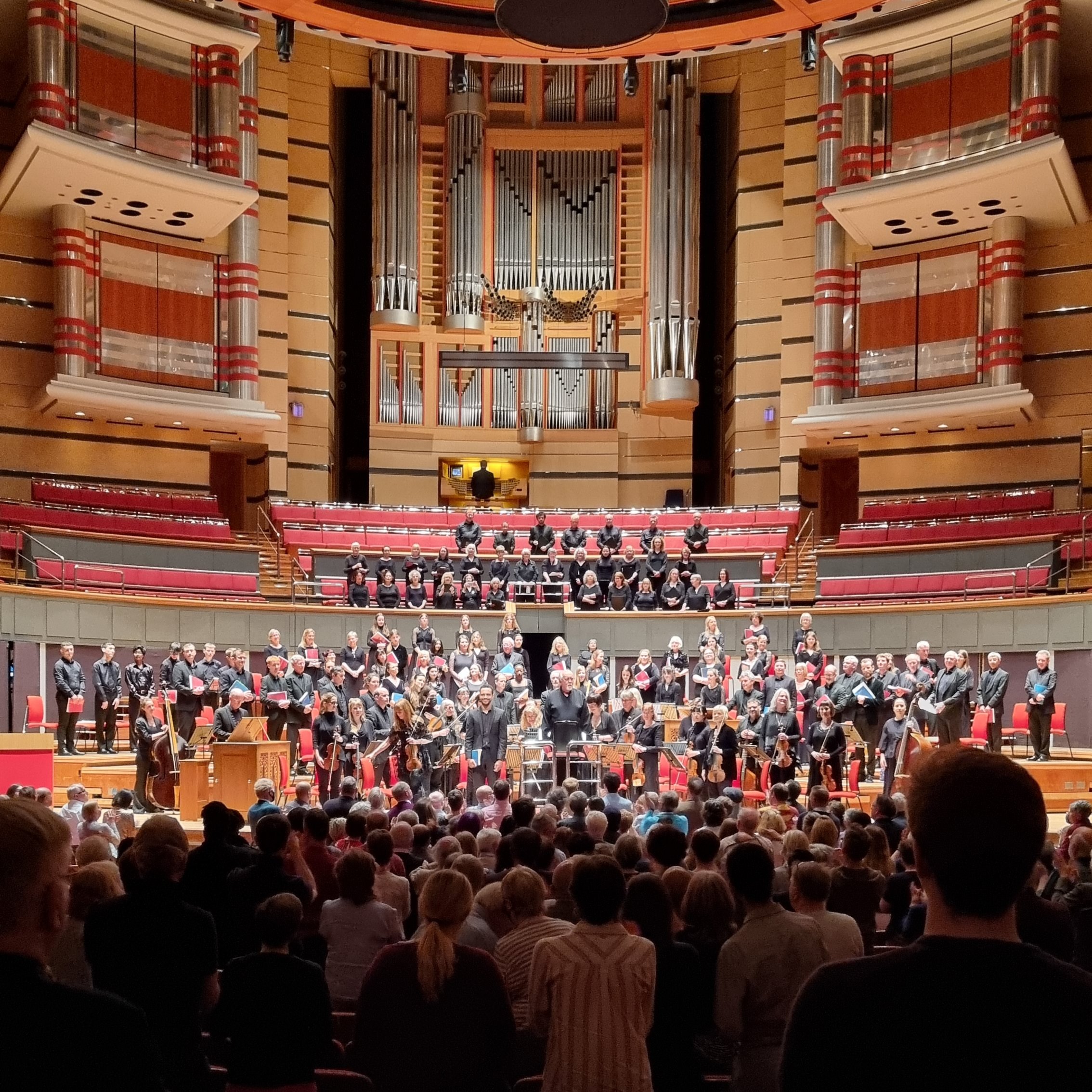 ---
Birmingham Music Education Hub
B:Music is a part of the Birmingham Music Education Hub which is led by Services for Education Music Service; along with Birmingham Contemporary Music Group, Birmingham City University, CBSO, Ex Cathedra, MAC Makes Music, Quench Arts, and the Birmingham Conservatoire.