B:Fearless: All-female jazz ensemble, Rise Up, on their journey so far and their upcoming performance
/ News
1 Mar 2023
News Story
Rise Up is B:Music's free to access, all female jazz ensemble and talent development opportunity taking steps towards achieving a 50/50 gender split in the jazz sector.
Now in its second year, the ensemble is made up of 6 female musicians—a singer, saxophonist, pianist, drummer, double bassist and clarinettist.
B:Music sat down with four out of six of the musicians to catch up on their experience as part of Rise Up so far.
"I was apprehensive," admits Giulia Marro, a clarinettist originally from Northern Ireland, when asked how they felt when they first joined Rise Up. "I was like 'oh my god'."
Amy Coates, double-bassist with a passion for free-jazz and member of Rise Up's inaugural cohort echoes this sentiment. "I was nervous. It was a completely different group. I was worried—I didn't know who it was going to be or what kind of music they were going to be into. I was worried that the only similarity between us is that we're women. If we don't get along then it's not exactly going to be a cohesive band. But I think we get along quite well. I love hanging out with these guys. We have a lot of fun."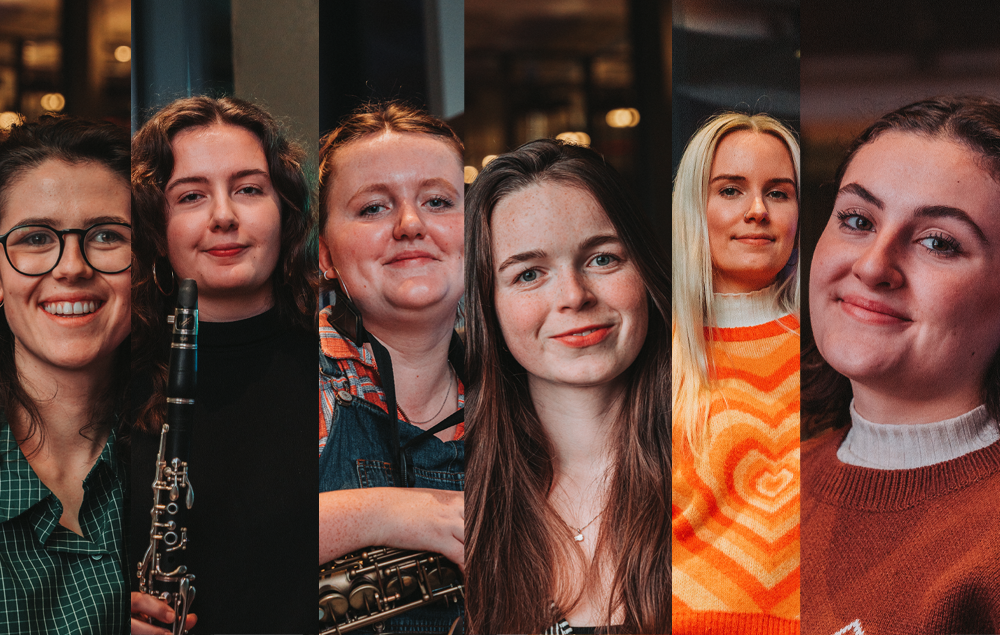 B:Music: Rise Up Ensemble
Fri 10 Mar | Jennifer Blackwell Performance Space | 5PM
"At the beginning I was a bit intimidated by them," admits jazz pianist Juliane Deil with a laugh. "Because I know they were good musicians and this whole process was a big thing for me. I felt a little bit like maybe I faked it to get to this point. Then once we started to get to know each other, I felt so much more comfortable."
"Yeah, I completely agree. I was really nervous," drummer Liv Tayler adds. "But I think they've all been really welcoming, and it's been fun."

When asked what Jazz is to them, Amy says: "I think jazz is both holding a genre that has a huge history whilst also bringing your own identity and fusing the two. It's using the past of the genre, which I think is mainly based on communication and improvising ideas and linking that with your own ideas and creating your own fusion of music."
Giulia's answer is along similar lines. "[Jazz is] bringing all of these different traditions into whatever time you're in and it's a mix of all this years and years of history." Her hands move animatedly as she answers this, as if picking at these pieces of jazz music from the air then bringing it all together. "Everyone learning from different people and different styles—bringing all of that together to create something. A lot of teamwork."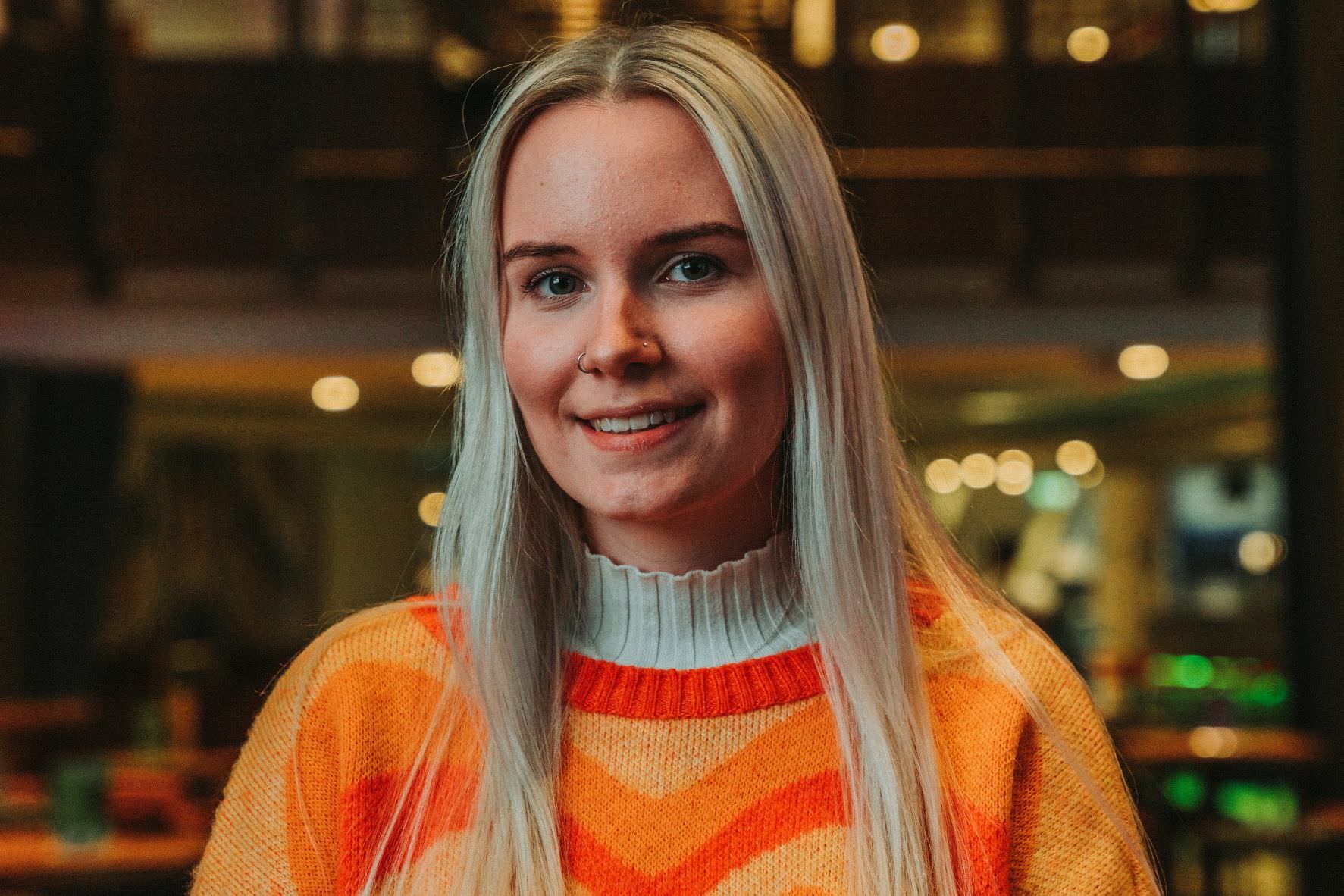 And this teamwork shows as each of the four musicians talk of their time as part of the ensemble.
"I think the main one is to speak out your mind," Juliane says when asked what the most valuable lesson she's learned from Rise Up. "To say in a rehearsal setting: "Could you change this for me please? This chart isn't potentially the way I would like it to be"—which is interesting because usually I'd think "oh no" but actually, you can share your opinion. Because it might help them and vice versa. I've been so glad that they say to me: "Why don't you try different voicings? Why don't you play more abstractly in your improvisations?"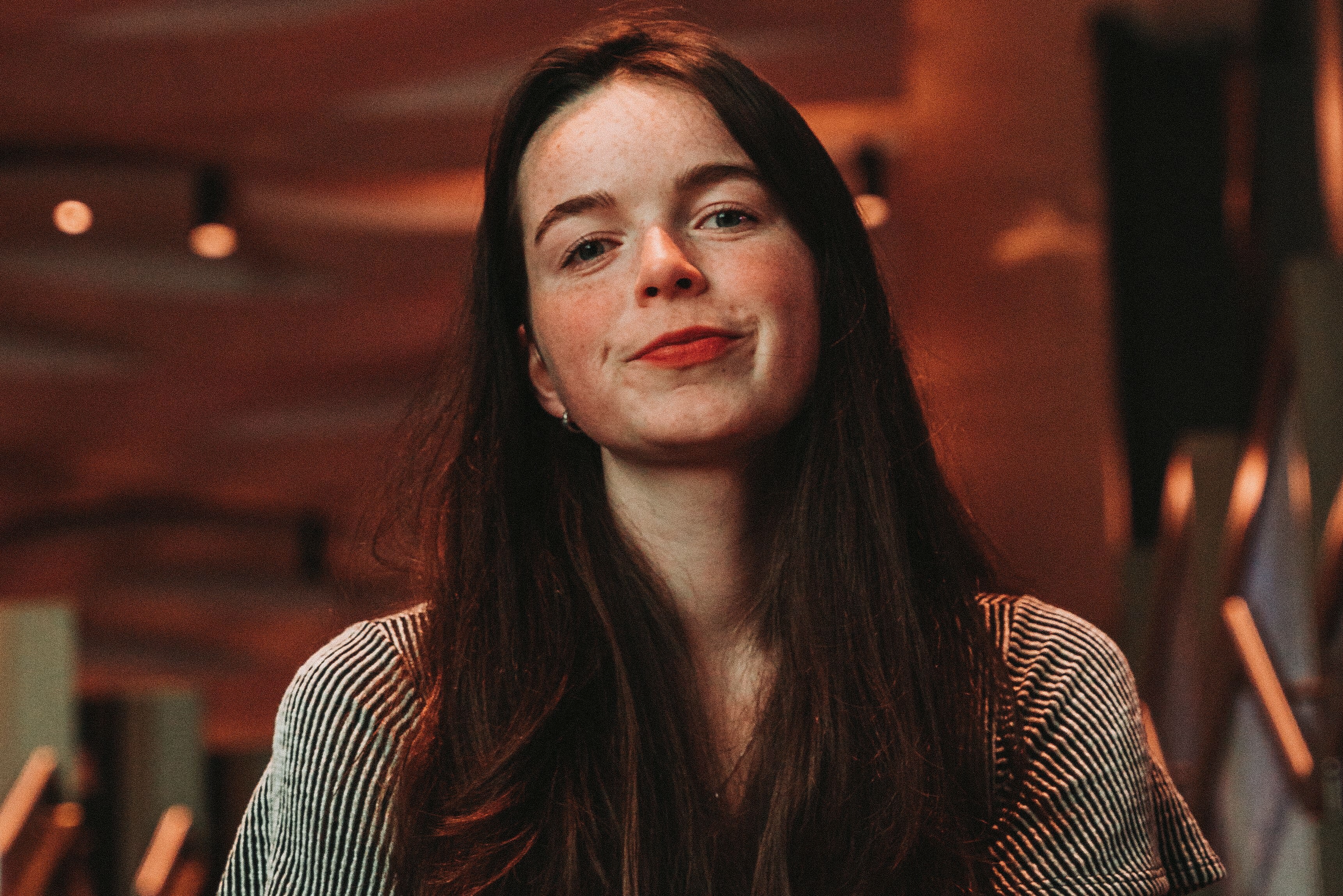 All four of them were interviewed individually and yet this lesson in confidence and speaking your mind appears in all their answers.
"Sometimes it's quite difficult when you're the only woman in the room to want to speak up," Giulia says thoughtfully. "And even though you might not think it's a problem, it's deep rooted in us to not want to speak up. I think [the most valuable lesson I learnt is to] not be afraid to take charge. Someone needs to—so why not you?"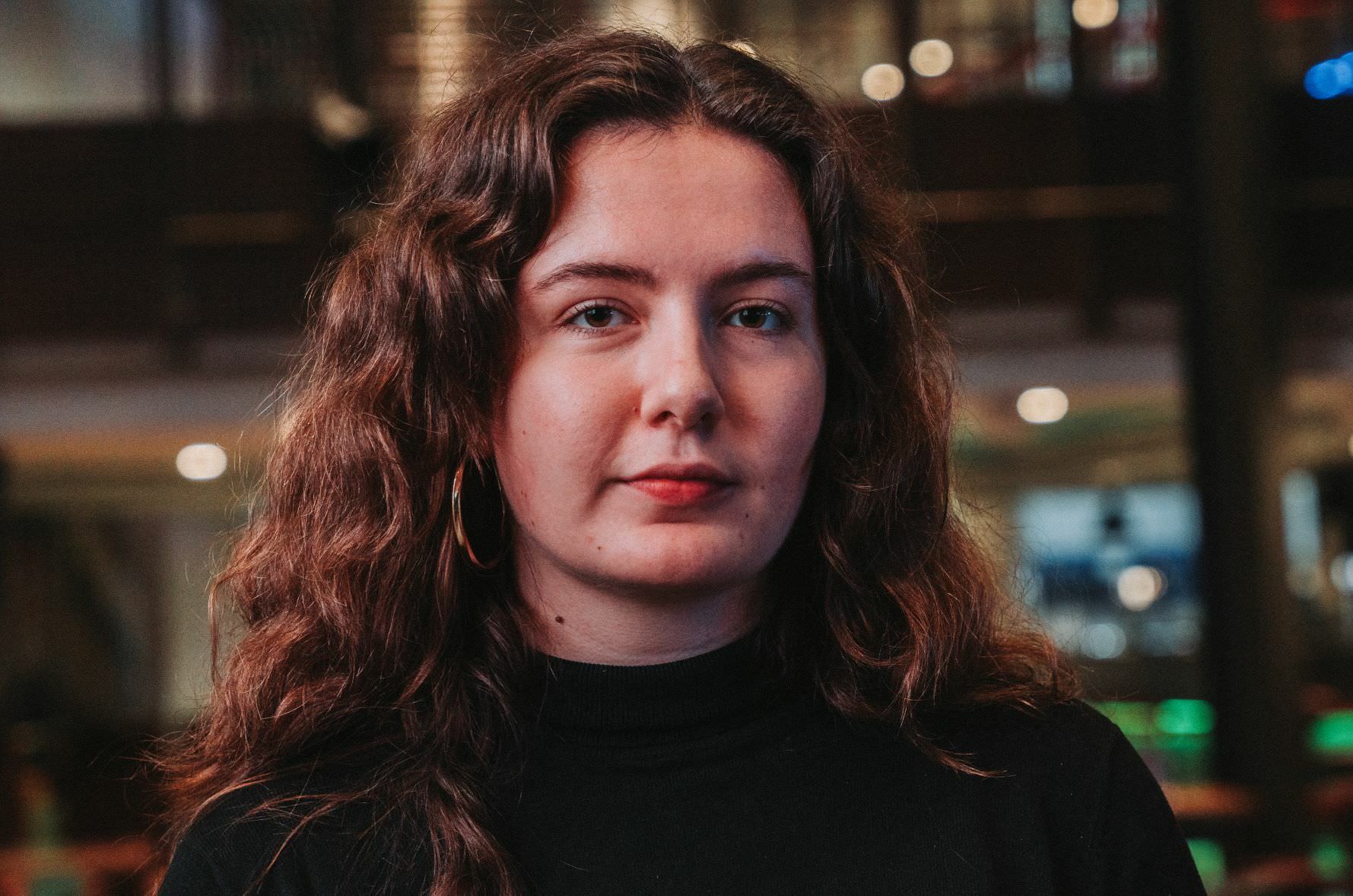 They've pushed me out of my own comfort zone by saying that speaking your mind and saying what you think is really important.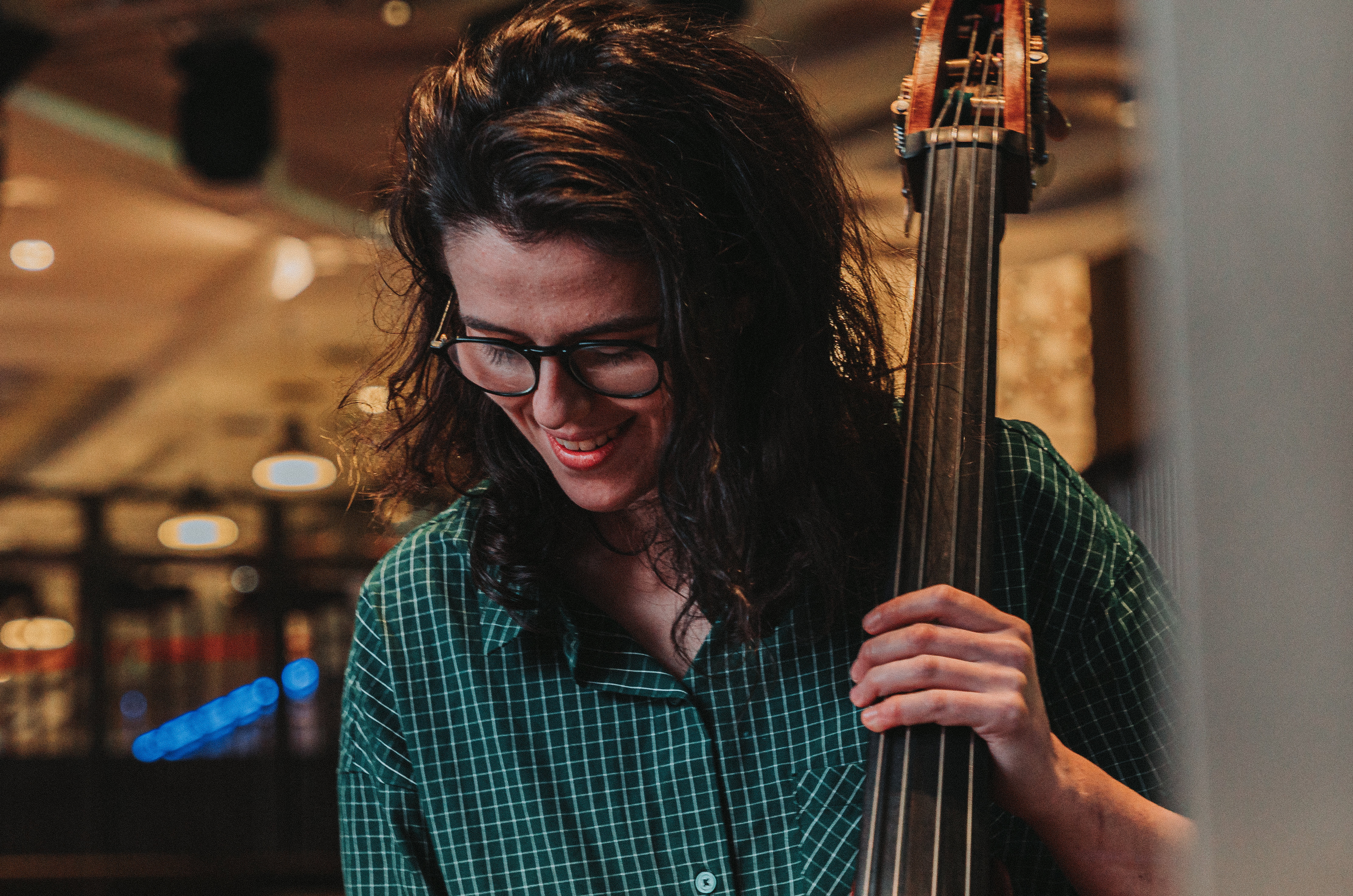 Amy adds: "Even if you're nervous or you feel you may not be the most qualified there, it's okay to say [your opinion]. And you're in the place where you should be voicing your opinions—it's a rehearsal, you're throwing ideas around. I'm happy to have learnt that lesson."
"[I learnt that] you need to be confident and supportive of everyone else," Liv says. "And [I found] that support really does help. It encouraged me to just keep pushing, keep trying new ideas."
Rise Up's performance falls on the week of International Women's Day and the conversation inevitably landed on the barriers women faces in music.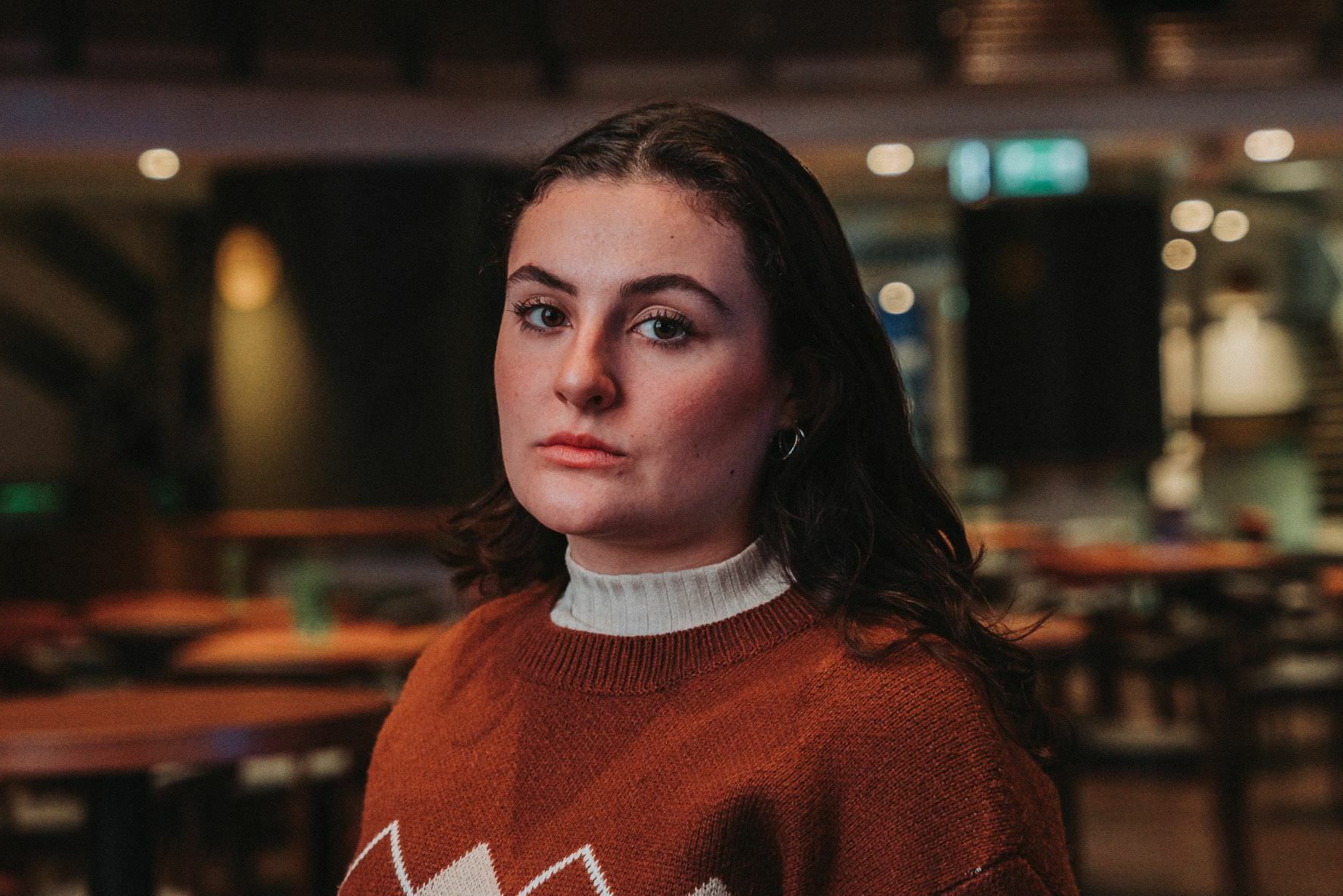 "In general, the music is so male dominated," Liv says. "That, in itself, is the biggest barrier. Trying to get past that and getting people to see you as a musician rather than a female musician."
While Juliane notes the importance of having a mentor and a teacher: "We're often taught by male Jazz musicians which is normal because there are more out there. And that's no problem really. But, at the moment, for example, I'm learning with Rebecca Nash and that's just brilliant—to have a mentor, a teacher, who is also a woman."

For me the best thing to come out of Rise Up is seeing these young women work together towards a unified goal whilst inspiring and supporting one another creatively. Their deepest learning has been from being able to observe and feed back to one another over the course of six months. I have no doubt this brilliant opportunity will play a part in the next stage of their career - individually and collectively.

Rebecca Nash—Rise Up mentor, musician and composer.
B:Music aims to inspire a love of live music, through performance, participation and learning across Birmingham and beyond and offer a space where artists can come together, share and pitch ideas, and act as an incubator to support the development of those ideas. Rise Up is one of those projects. The six musicians are set to take over the Jennifer Blackwell Performance Space on Fri 10 March.
"There'll be tunes that we wrote, tunes that we've arranged across a really wide range of genres, so there'll be something for everyone there," Juliane says.
"A lot of mixtures of folk music, blues, maybe a bit of free. An interesting mish mash of everyone's interests," adds Giulia.
Check out some of the incredible female artists coming to B:Music during International Women's Week and beyond, and find out more about Rise Up here.
---
Interview by Lerah Barcenilla, Marketing & Communications Officer

Photography and Filming by Ibi Keita, Digital Marketing Assistant
---
B:Music is a PRS Foundation Talent Development Partner supported by PPL. The Rise-Up Programme is generously sponsored by the PRS Foundation and Iain Reeves.