Rise Up
Rise Up is B:Music's free to access, all female jazz ensemble.

This year's Rise Up jazz ensemble is formed of 6 female musicians aged 16 to 25 - a singer, saxophonist, pianist, drummer, double bassist, and clarinettist. Now in its second cohort, Rise-Up is a unique, free-to-access, talent development opportunity and is a positive step towards achieving a 50/50 gender split in the jazz sector.
Throughout the project, participants are working closely with pianist, educator and composer, Rebecca Nash. As our Lead Tutor, Rebecca provides support to the new ensemble through a series of rehearsals - taking place at Symphony Hall - in preparation for upcoming gig opportunities, as well as mentoring them individually throughout the program.
An additional 5 workshops will be delivered by inspiring female guest artists chosen by our participants. So far this year, we have had sessions delivered by singer, composer and educator Sara Colman and DJ, producer and percussionist Emily Jones on arranging and music business, respectively. The participants also receive a bursary to help them secure 1 to 1 tuition with their desired tutors with the support of B:Music. The project will culminate in a high-profile performance in the Jennifer Blackwell Performance Space.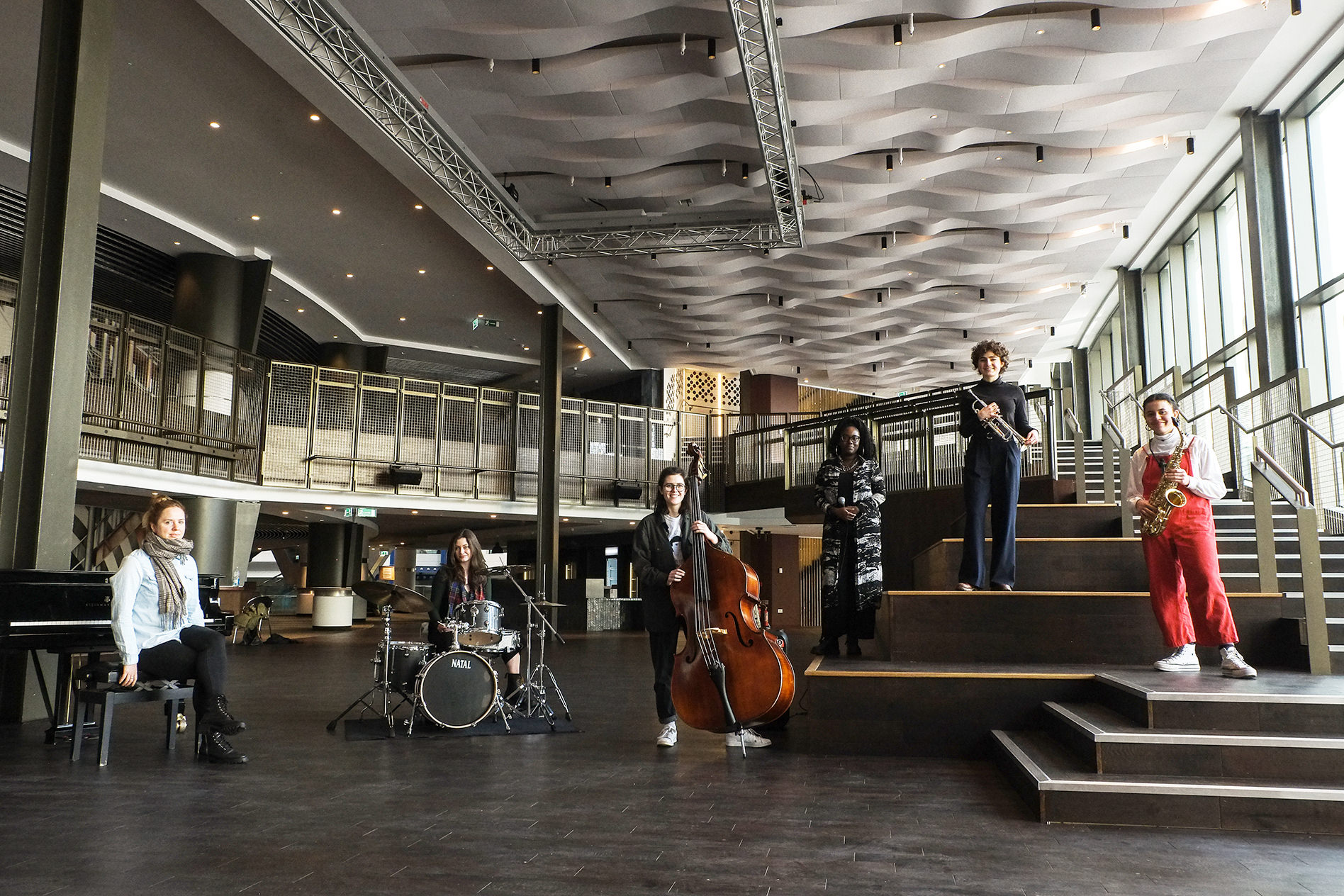 Applications Now Closed
Please register if you would like to be contacted when applications reopen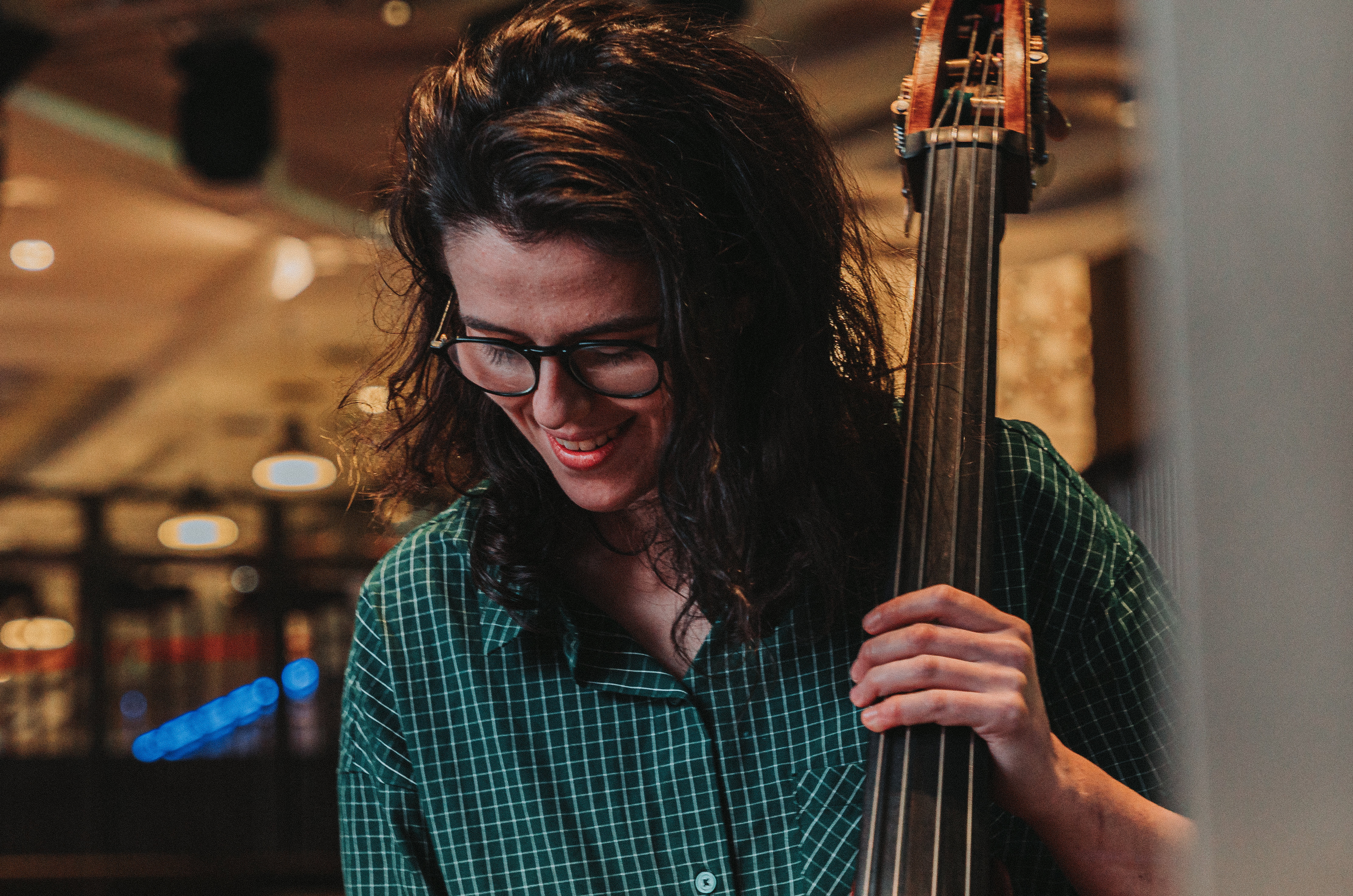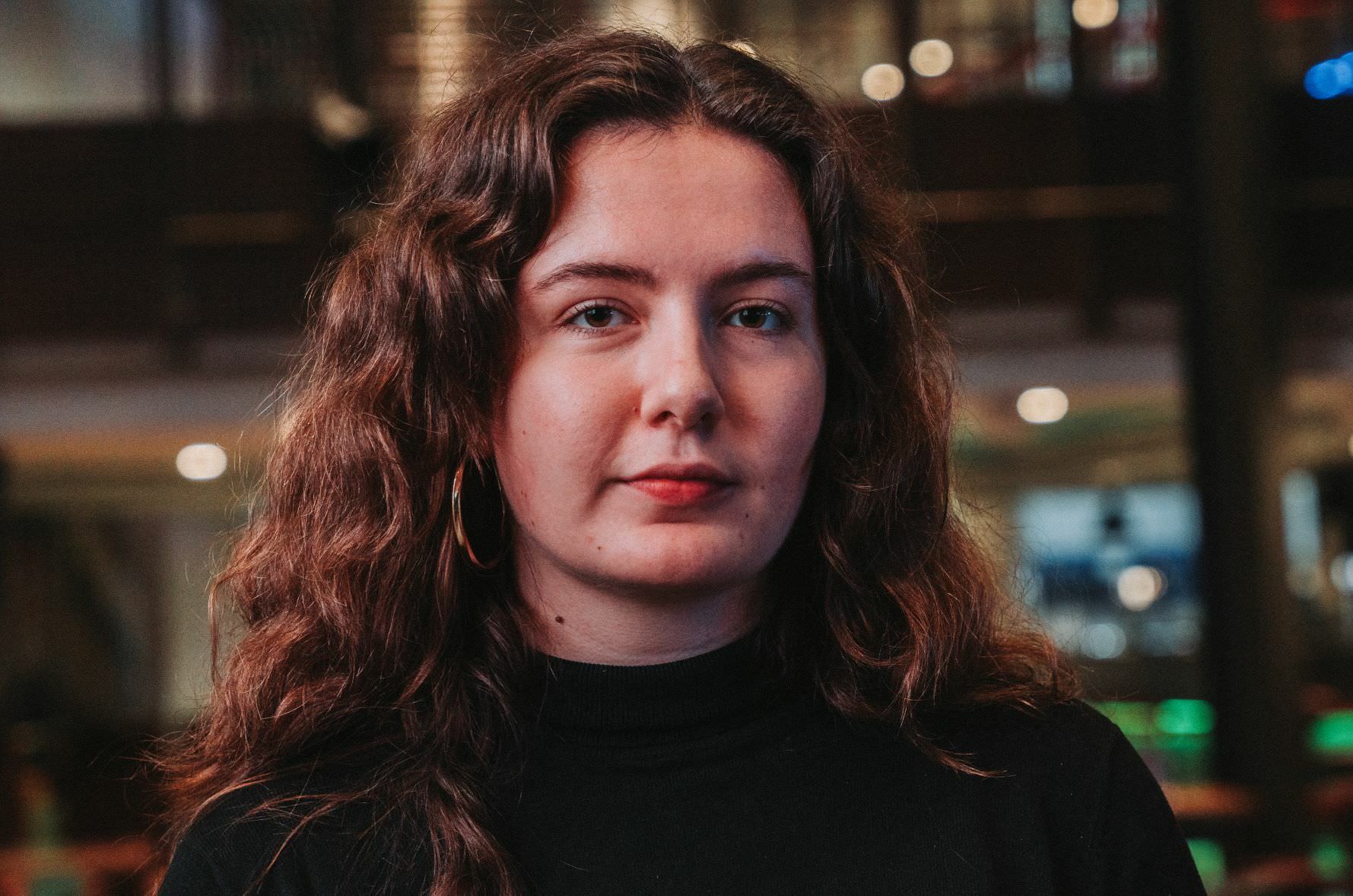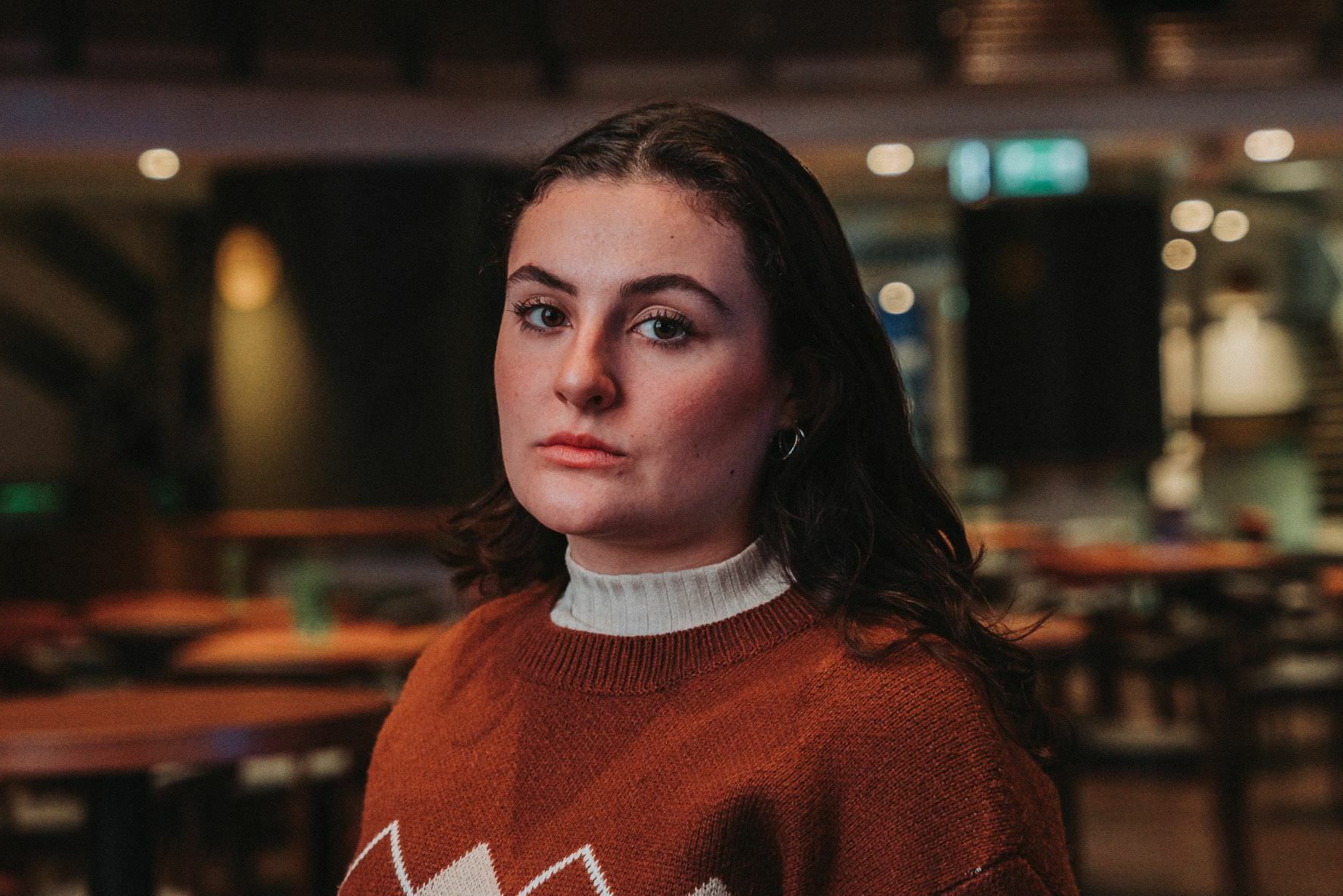 Amy is a double bassist with a passion for jazz, particularly the free jazz. A recent graduate from the University of Birmingham, she continues to hone her improvisation skills, as well as writing and arranging new tunes. Having been a part of the Rise-Up scheme last year, she is looking forward to applying the skills she develops from workshops and individual tuition to her own ensemble and throughout her creative career.
Giulia Marro is a clarinettist, originally from Northern Ireland, currently studying jazz at the Royal Birmingham Conservatoire. Giulia has been active in the jazz scenes of Birmingham and Belfast performing as a sideman and bandleader. Her recent performances include leading her own quartet at Scott's Jazz Club and playing alongside the Xhosa Cole quartet here in Birmingham. Her passion lies in the older traditions of jazz including musicians such as Barney Bigard and Django Reinhardt but she is currently exploring other areas of the genre and hopes to become more involved with composing and arranging.
Grace Conner is a versatile vocalist and instrumentalist currently studying Jazz at the Royal Birmingham Conservatoire. With a love for anything jazz, soul, funk and pop, Grace has performed a variety of gigs from a monthly Afro-Cuban jazz orchestra to playing alongside youth jazz orchestras and ensembles. Grace hopes to start arranging and writing her own work, be the lead singer of her own band and have more work in recording studios—whether that be as a session singer or to record her own album!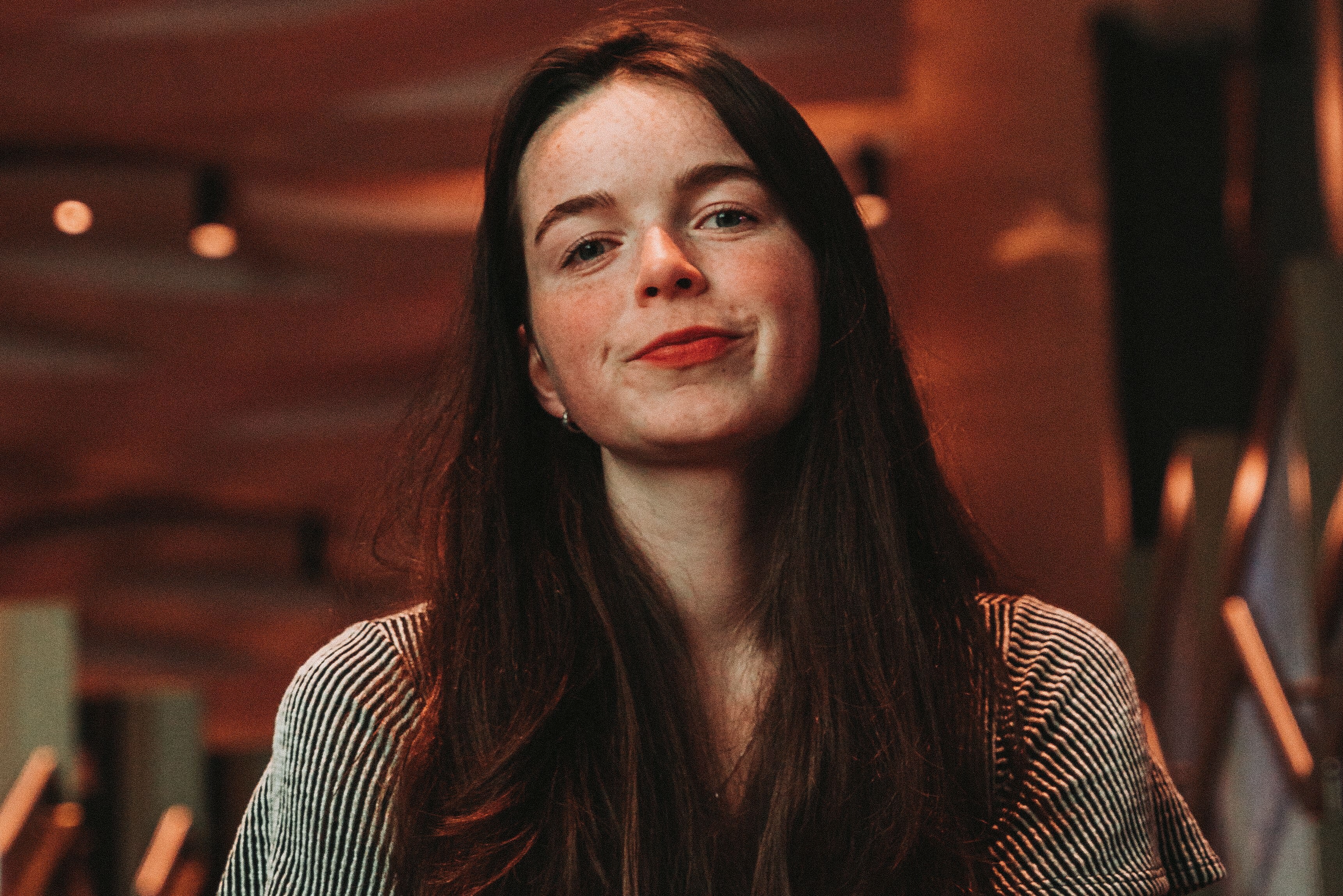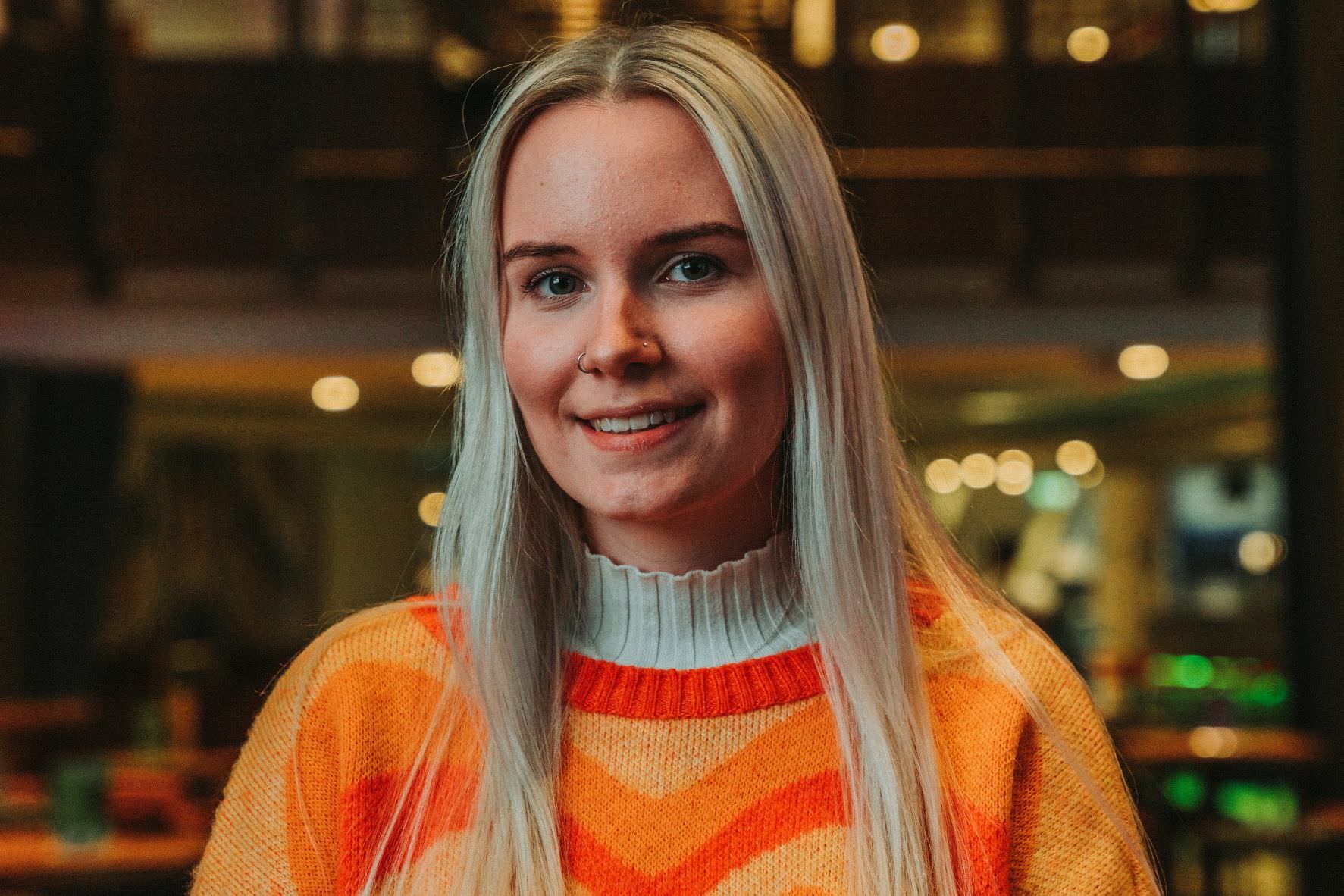 Juliane Deil is an aspiring jazz pianist, based in Birmingham and born in Deggendorf, Germany in 1998. She has performed in various jazz and function groups, ranging from piano-vocal duos to quartets playing her own arrangements, and big bands. She is currently studying a part-time Master's degree in jazz piano at Royal Birmingham Conservatoire with a focus on jazz performance and composition, piano and jazz pedagogy and classical piano.
Her regular performance groups have included The Duke Ellington Orchestra at Royal Birmingham Conservatoire and Hatfield College Big Band, where she took on the role of musical director leading weekly rehearsals and conducting their gigs. As part of a function octet and a four-piece funk band while at university, she gained experience in arranging popular music and developed a love for performing funk covers by artists like Vulfpeck, John Scofield and Stevie Wonder. Music has always been part of Juliane's life and she is very excited to continue pursuing a jazz career as part of this year's Rise Up line-up.
Liv Taylor is a drummer who recently graduated from the British and Irish Modern Music Institute with a first class honours degree in Professional Musicianship. Growing up playing in local brass and wind, percussion and big bands have allowed her to perform at iconic venues across England, such as Symphony Hall, BBC's Maida Vale studios, and Upton Jazz festival. These experiences combined with a university course focusing on all music styles have provided Liv with a wide range of musical taste and interests, which she hopes to put to the test as a freelance musician.
Up and coming multi-instrumentalist, composer, and artist, Rebecca Wing started playing music at an early age. Attending World Heart Beat Music Academy, she played in numerous ensembles and received tuition under the direction of Sahana Gero MBE. In later years, Rebecca's passion for music grew stronger as she became more involved in various jazz ensembles such as the Julian Joseph Jazz Academy where she honed her skills under the mentorship of Julian Joseph, Toni Kofi, and Byron Wallen. She is now in her third year at Royal Birmingham Conservatoire studying jazz. Playing gigs with her quartet in and around the city, she crosses over genres, drawing inspiration from artists such as Adrianne Lenker, Myron Walden, Brian Blade and many more.
---
B:Music is a PRS Foundation Talent Development Partner supported by PPL. The Rise-Up Programme is generously sponsored by the PRS Foundation and Iain Reeves.