Symphony Hall
Czech National Symphony Orchestra
21 May 2024
Tuesday 7:30pm
£45-£15 inc. per ticket commission
See ticket info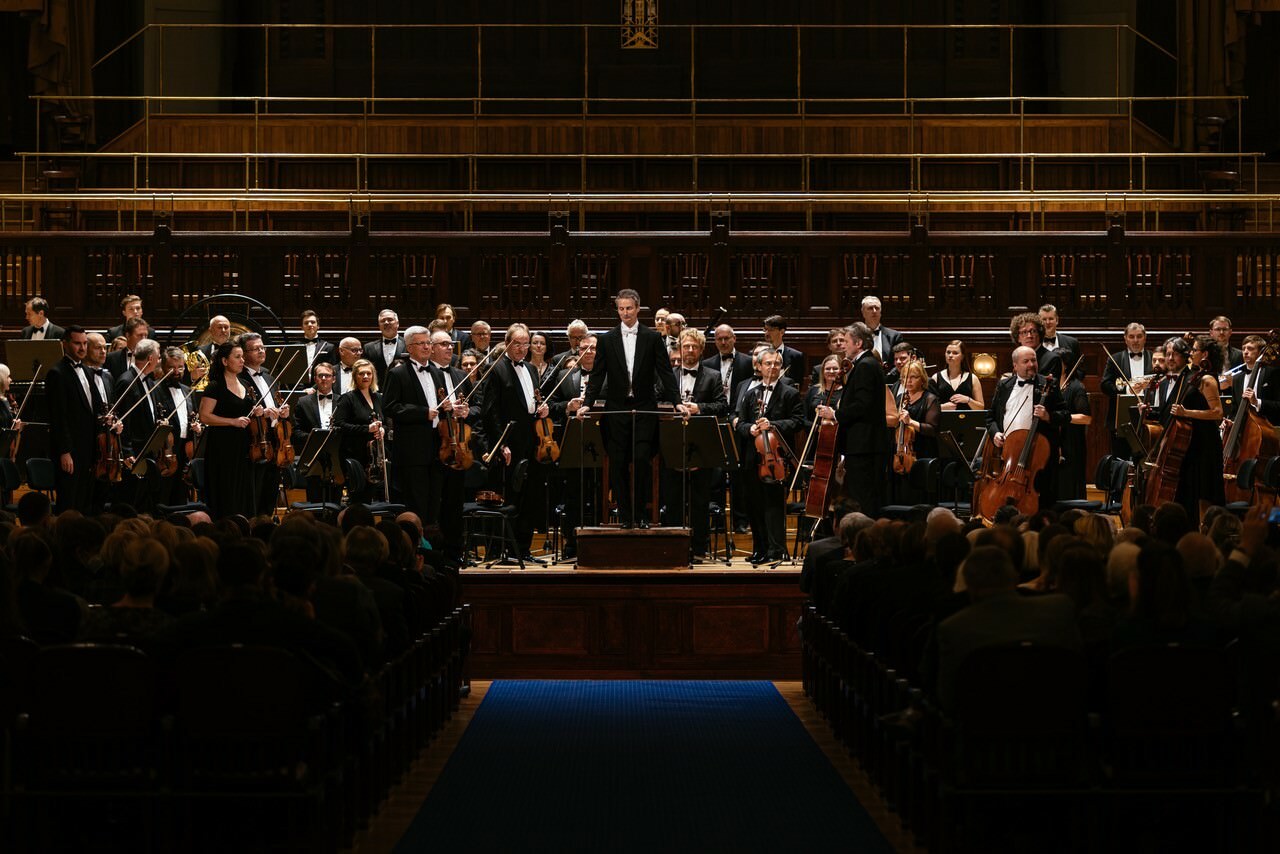 Czech National Symphony Orchestra
Steven Mercurio conductor
Mark Bebbington piano
CoplandAppalachian Spring
BeethovenPiano Concerto No 5 'Emperor'
SmetanaVltava
DvořákSymphony No 8
What a way to end the Season; with a concert of symphonic blockbusters. In music of their homeland, the Czech National Symphony Orchestra will bring out the sights and sounds of Smetana's colourful river journey as the Vltava winds its way through the Bohemian countryside, from trickling stream to mighty river. There's a strong nationalist flavour, too, in Dvořák's Symphony No 8, and it's coupled with an irrepressible joie de vivre. This genial and much-loved symphony is packed with folk melodies, bird calls and the sounds of nature that filled the forests around the country home where he wrote this work.
A former pupil of Leonard Bernstein, the Orchestra's Principal Conductor Steven Mercurio took over the baton from Libor Pešek in 2019. Conductor and orchestra are joined in Beethoven's pivotal 'Emperor' Concerto by soloist Mark Bebbington, a musician of the rarest refinement and maturity and "truly a remarkable pianist" in the words of The Times. With its mighty orchestral and piano writing, and a sublime slow movement that plunges into the rhythmic energy of the rondo finale, this is Beethoven at his finest.
Booking Info
We believe everyone should have the chance to hear world class musicians in our world class venues. That's why we have more ways to save than ever before.
From multi-buy discounts to Kids Go Free, £5 tickets for 16-24s and people on qualifying benefits and more: Click here for details on how to save
Ticket commission
*Some events may carry a £3 - £4 ticket commission; charged per ticket. This is charged when you book through B:Music's Box Office – online, by phone or in person. Any advertised prices will include any per-ticket fee that may apply.

Wheelchair Users and Disabled Patrons
If you require a wheelchair position (subject to availability) please call the Box Office on 0121 289 6343.

A range of tickets and services are available under our Access Scheme. To find out more, or to join the Access Scheme, email boxoffice@bmusic.co.uk or call us on 0121 289 6343.
Offers
Dates & Times
Please Note: Bookings for our FREE events are limited to 2 per customer.

Our performance running times are usually confirmed close to the show. Where available we'll post the times as soon as we can get them, so check back about a week before for updates. Please note performance running times are approximate and subject to change.
Getting here
Symphony Hall
Broad Street
Birmingham
B1 2EA