Xhosa Cole returns to iconic Grosvenor Road studios for public performances
/ News
26 Apr 2022
News Story
Grosvenor Road Studios, formerly the renowned Hollick & Taylor Studios, has been Birmingham's best keep secret for over sixty years and now music lovers have the chance to step inside to hear live music.
Xhosa Cole, the acclaimed 24 year-old saxophonist who won the BBC Young Jazz Musician of the Year in 2018, will perform an exclusive gig at Grosvenor Road Studios on Sunday, May 1 featuring saxophonist James Romaine.
Having first played the tenor sax at Ladywood Community School of Music, founded by legendary jazz musician Andy Hamilton, Xhosa has established himself among the long legacy of Birmingham saxophonists including Soweto Kinch and Shabaka Hutchings. In 2021 Xhosa completed his inaugural 23 date UK tour.
James Romaine is a 24-year-old Saxophonist, composer and bandleader living in Birmingham. He graduated from the Royal Birmingham Conservatoire in 2019 where he studied under the tutelage of highly respected musicians and educators; Mike Williams, John O'Gallagher, Jean Toussaint and Andy Panayi.
Currently, James is coming to the end of a nationwide tour with NYJO, as part of the Celebrating Amy Winehouse project. He also performs regularly around Birmingham leading his own ensembles and as an in-demand sideman in numerous projects.
"We're gassed to have the amazing Saxophonist James Romaine joining us for this gig," said Xhosa Cole. "Clear your diaries...this is going to being an epic event!"
Grosvenor Road Studios was acquired by Black Voices in 2003 with the support of Arts Council England. Over the last six decades many firsts have been recorded there including all the original sound effects for Gerry Anderson's Thunderbirds Are Go, the fabulous brass band rendition of Brighouse and Ratrick's Floral Dance and the first Brum Beat album, Jasper Carrott's Funky Moped.
Carol Pemberton, Founder and Managing Director of Black Voices, said: "We want Grosvenor Road Studios to be a welcoming centre in the heart of the community. Xhosa is an incredible local talent who now performs on an international stage. This is a great opportunity to see him do what he does best in the place he grew up!"
Don't miss Xhosa Cole's 'Jazz at Grosvenor' at Grosvenor Road Studios, Handsworth on Sunday, May 1 at 3pm. www.eventbrite.com/e/xhosas-jazz-at-grosvenor-feat-james-romaine-tickets-321527666907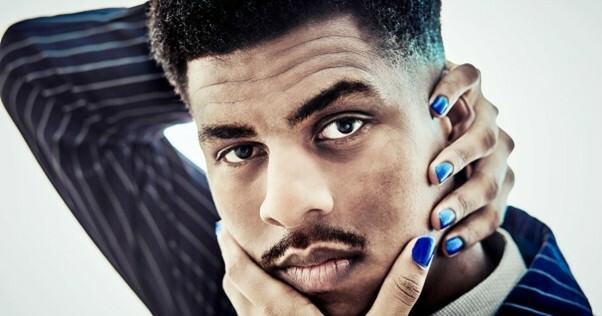 Book Now
See Xhosa Cole On Record: In Conversation at Symphony Hall