Sing While You Work with B:Music Workplace Choir Network!
/ News
5 Oct 2022
News Story
Singing is great for mental health and singing together in a choir can be a valuable team building activity. It's no wonder the amount of workplace choirs is growing!
B:Music is taking workplace choirs one step further, bringing them together to create a superchoir!
The Birmingham Workplace Choir Network brings together a number of workplace choirs from across the City including the choirs of Birmingham City Council, HSBC and Newman University. It's open access, fully inclusive, fun and run by professional choir leaders.
It's open to anyone who works in Birmingham City Centre and wants to sing. No music reading is required, everything is taught by rote and covers a variety of genres. Something for everyone!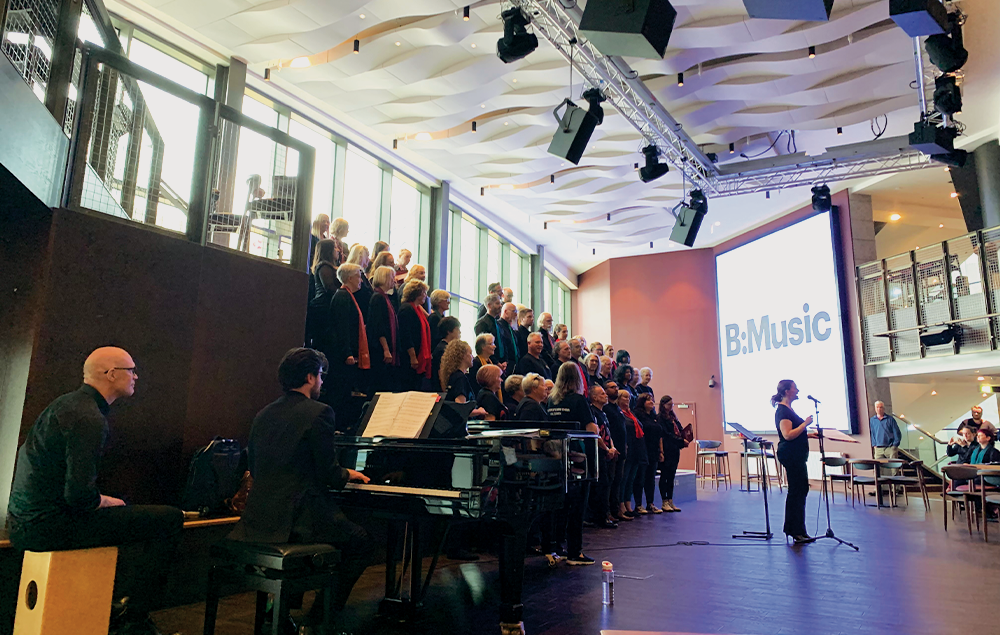 Join the Network