Sampad's Asian Spring is back!
/ News
13 Feb 2023
News Story
Sampad South Asian Arts and Heritage and B:Music are delighted to present this thrilling celebration of dance, promising to be an exceptional evening of inspiration and talent, featuring the best contemporary and classical dance groups in the Midlands.
Now in its 25th year, Sampad's Annual Dance Show will welcome over eighty amateur dancers to Birmingham's Town Hall stage on Sun 26 Feb.
Brought together with expert knowledge from compere and BBC Presenter Satnam Rana, fifteen individual performances will grace the Town Hall stage across a wide variety of styles, from the intricate footwork and singing ankle bells of Kathak to the storytelling movement of Bhangra.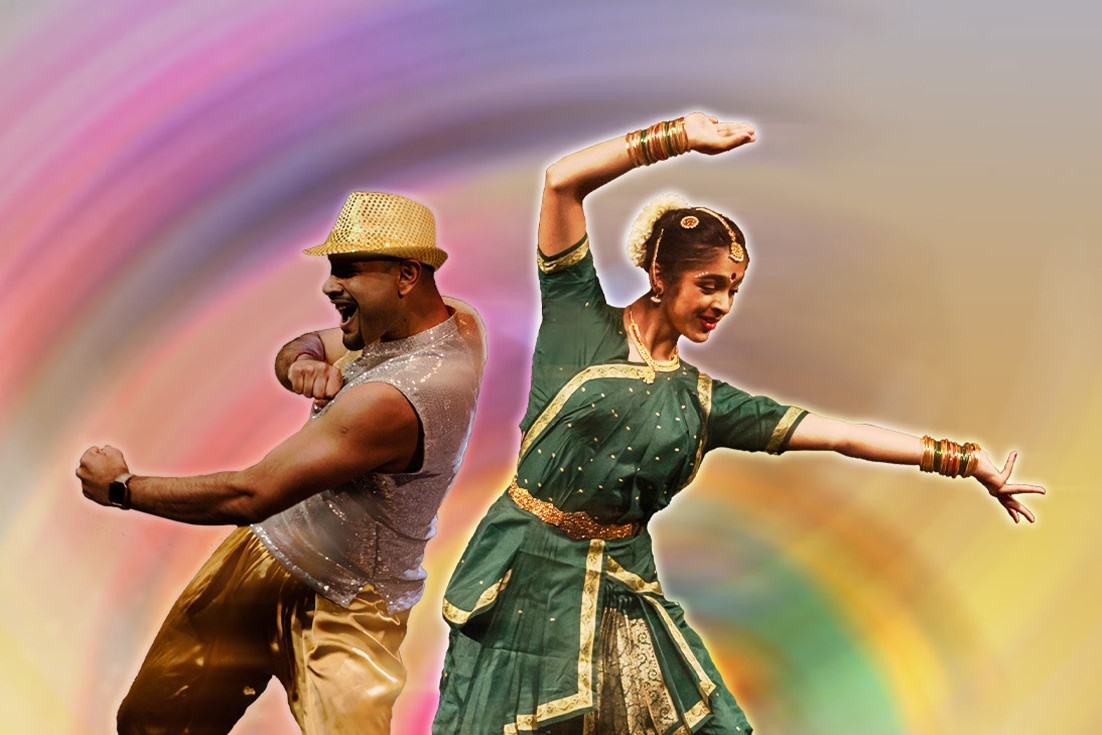 Book Now: Asian Spring 2023
Sun 26 Feb | Town Hall | 4pm
"Asian Spring is such a big part of the South Asian dance calendar that we really need somewhere iconic to host it, so Birmingham Town Hall is perfect!" says Sampad's Director Piali Ray OBE. "The participants get very excited about performing on such a big stage, for some this is the biggest event of the year. Plus, we need somewhere that can fit a big enough audience!"
One of the groups taking part include students from the national South Asian Dance strand of the Centre for Advanced Training (CAT) programme, Yuva Gati, an elite training programme for young people aged 11-18 funded by the Department of Education Music and Dance Scheme and delivered by FABRIC in partnership with Sampad South Asian Arts and Heritage.
"Yuva Gati showcases the work of the future leaders in South Asian Dance from across the UK and we are delighted to be performing in Asian Spring this year," says Paul Russ, CEO of FABRIC. "Our students love being part of the celebration packed with music, talent and joy!"
The groups that make up the rest of the dancers are Anjali Dance, Atreyee Dance Group, Bengali Association Midlands, Chitraleka Dance Academy, Devyani Dance Group, Gospel Oak Elite Dance Team, India Island Academy, Kaishiki, Nilakshi's Bells & Beats and Raas Rang by Charu Gaur. Sampad's Executive Director Sabra Khan says, "Asian Spring has now been running for over twenty years, and it's an amazing opportunity to celebrate the amazing diversity of South Asian dance that is created by communities in the West Midlands. It's a great family friendly event that will leave your heart singing and your feet tapping!"
In its 25th year of showcasing the versatility of South Asian dance, Sampad has seen the evolution of its performance. "Dancers increasingly reflect their British Asian identity and experience in the choreography and presentation of quite an eclectic mix of styles," says Piali Ray. "The choice of music and costumes also reflect a similar range of eastern and western influences. Overall, it is an exciting time for South Asian dance which is attracting increasing numbers of creators, performers, and students from across the UK."

"We are really excited to be seeing friends old and new, and having the West Midlands South Asian dance scene come together for one big celebration. For some groups this is their 20th year performing and for some it's their first, and we love seeing what routines everyone wants to showcase. The atmosphere is electric!"

Piali Ray OBE, Director of Sampad
Don't miss Sampad's Asian Spring at Town Hall on Sun 26 Feb and celebrate the beauty and talent of the best contemporary and classical dance groups in the Midlands.