National Youth Jazz Orchestra celebrates alumni Amy Whitehouse with B:Music
/ News
17 May 2022
News Story
Amy Winehouse: A Celebration of Her Life & Music
NYJO alumna Amy Winehouse is ­undoubtably one of the greatest musical talents to come out of the UK. Her unmistakable character, vocal dexterity and masterful songwriting made her a pop icon. Her tragic passing makes her one of the most sorely missed artists in recent memory. Now, ten years on, her music still shines, undiminished, in all its defiant brilliance.
This concert series celebrates Amy's enduring legacy, reimagining hits and revisiting early works she sang with the 24-piece jazz orchestra as a promising 16-year-old singer, back in 2000. This is a chance to see some incredible young musicians honour Amy's short but unforgettable career with a performance that fans of big band jazz, and Amy obsessives will enjoy together, as one.
After more than 20 dates all over the UK, partnering with Birmingham's B:Music – the charity responsible for Symphony Hall and Town Hall – for this tours closing night will feel like something of a homecoming for the projects two young creative leads. Olivia lived in the city for over 6 years and Lucy-Anne is a current resident while she studies at the prestigious Royal Birmingham Conservatoire. The city is also likely to have an added layer of excitement bubbling under its surface with this years' Commonwealth Games taking place at a host of venues from Thursday, 28th July.
NYJO's impressive lead Vocalist, Lucy-Anne Daniels, says:
"To be performing the music from this tour, one last time, in the charming B:Music space - where I've watched many other incredible musicians entertain - is a rewarding conclusion to the Amy tour for me. Singing Olivia's lush arrangements and performing the set has become second nature to me, and I've had the pleasure of reimagining the music for each new audience and feeling my own personal growth as the tour has gone on."
Lead Vocals: Lucy-Anne Daniels
A natural performer, creative improviser and talented musician, Leeds native Lucy-Anne Daniels draws inspiration from singers such as Betty Carter, gospel duo Mary Mary and, most pertinently, Amy Winehouse. At the age of sixteen, Lucy-Anne became the lead vocalist for the band at the close of 2019. Since then, she has performed at various venues and festivals across the country, most memorably a hometown gig which saw her return to the historic Leeds Town Hall; a moment she will relive for the opening night of this very series!
In September 2020 she began studying jazz voice at the Royal Birmingham Conservatoire, receiving tuition from both Sara Colman and Noemi Nutti. Lucy-Anne has matured incredibly since joining the London-based band and has since established herself as an emerging artist on the Birmingham jazz scene in her own right.
Arrangements by: Olivia Murphy
Olivia Murphy is an award-winning composer, saxophonist, and improviser based in Birmingham, U.K. Olivia has always had a passion for large ensemble jazz and was the first and only two-time winner of the Royal Birmingham Conservatoire Jazz Composition and Arranging Prize in 2018 & 2019. After graduating from RBC, Olivia was thrilled to be given the composer chair for the National Youth Jazz Orchestra in January 2020. As well her ongoing work with NYJO, Olivia has also worked with Birmingham Jazz Orchestra, the University of Birmingham Jazz Orchestra and a range of other exciting large ensembles.
Olivia also enjoys writing for her own smaller bands and was commissioned by Stoney Lane Records and TDE Promotions earlier this year to compose, perform and record in isolation a 20 minute set for her trio (Soprano saxophone, voice, piano). The resulting suite 'Tomorrow Songs' was released for the Around The Houses Festival in August 2020. Most recently (July '21), Olivia was selected by Jazzlife Alliance as their Young Composer (18-24) to be funded by PRS Foundation, where she will be mentored by the incredible Django Bates, premiere her work at CQAF's Out To Lunch Festival, later to be released with Lyte Records in 2022.
Olivia has recently moved to London, but still has a lot of love for her old stomping grounds:
"Birmingham always will feel like a second home to me after living and studying there for six years, so I'm so excited to finally be bringing this project there! After a long and inspiring tour it feels really special to be playing our final date in a city that both LA and I love and we hope to see lots of friendly faces there."
Music Director: Winston Rollins
One of the UK's most in-demand brass instrumentalists, his credits as a writer, arranger, trombonist and producer reads like a who's who of pop iconoclasts: James Brown, Kylie Minogue, Ray Charles, Paloma Faith, Chaka Khan, Jamiroquai, Tom Jones, Spice Girls, Paul McCartney, Cee Lo Green, Laura Mvula, Emeli Sandé, Rag 'n' Bone Man and, the late-great, Amy Winehouse. Having worked on Amy's Frank album, Rollins is the perfect conduit through this ambitious marriage of jazz and pop.
Winston is currently NYJO's Head of Professional Development and revels in the opportunity to use NYJO's frontline projects (such as this) to guide and nurture up and coming talent at the onset of their careers. With this project in mind, he reflects:
"It has been incredible to witness this group of musicians develop together throughout this this, from the first gig in Leeds up to our final show in Birmingham. I have every faith that both Olivia and Lucy-Anne are going to have really successful careers as musicians, which is ultimately what want to help our young pro's achieve for themselves."
For this final performance of NYJO Celebrates Amy… , Olivia will take the reigns from Winston [Rollins] to direct the orchestra for the entirety of the show: a fitting end to what has been an important, formative experience for burgeoning musicians at the onset of their careers. This is not one to be missed!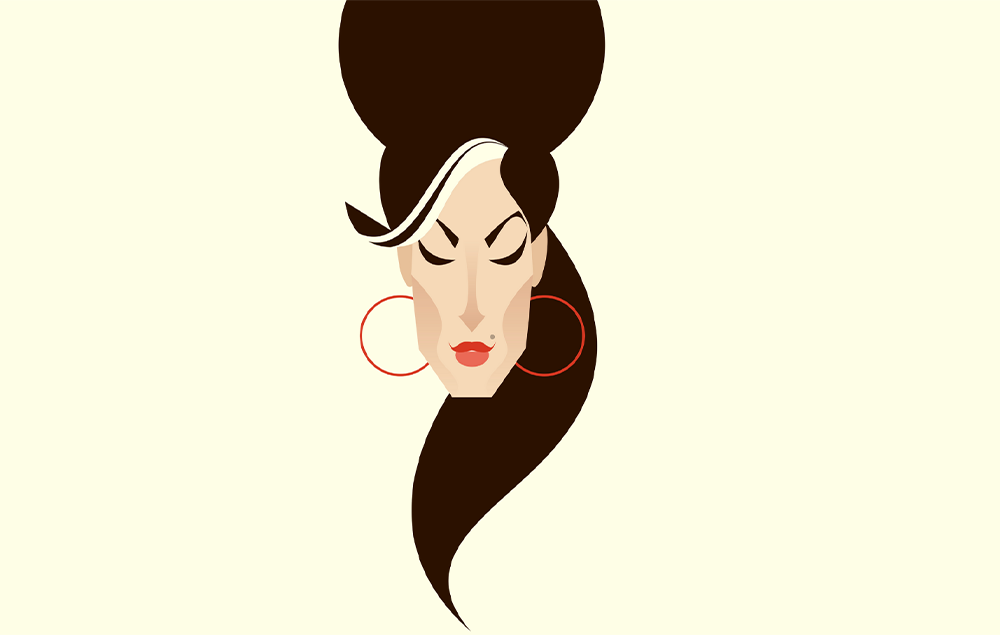 Book Now
30.07.22: Jennifer Blackwell Stage @Symphony Hall