Meet the Artist: Miloš Karadaglić
/ News
3 May 2022
News Story
It's two years since Miloš Karadaglić last played at Town Hall Birmingham, a B:Music venue, and we can't wait to have him back on 28 May. Happily, he feels the same, as he told us when we spoke to him about Birmingham, The Beatles and his forthcoming concert which is a homage to his musical hero Andrés Segovia.
"I was incredibly impressed by Town Hall, because it is such an amazing space and the acoustics are stunning. This incredible hall is a godsend for an instrument like the guitar," Miloš says of his memorable last visit in 2020. "I remember an incredibly warm atmosphere: I can't wait to return and re-establish that connection [with the audience] after everything we've been through."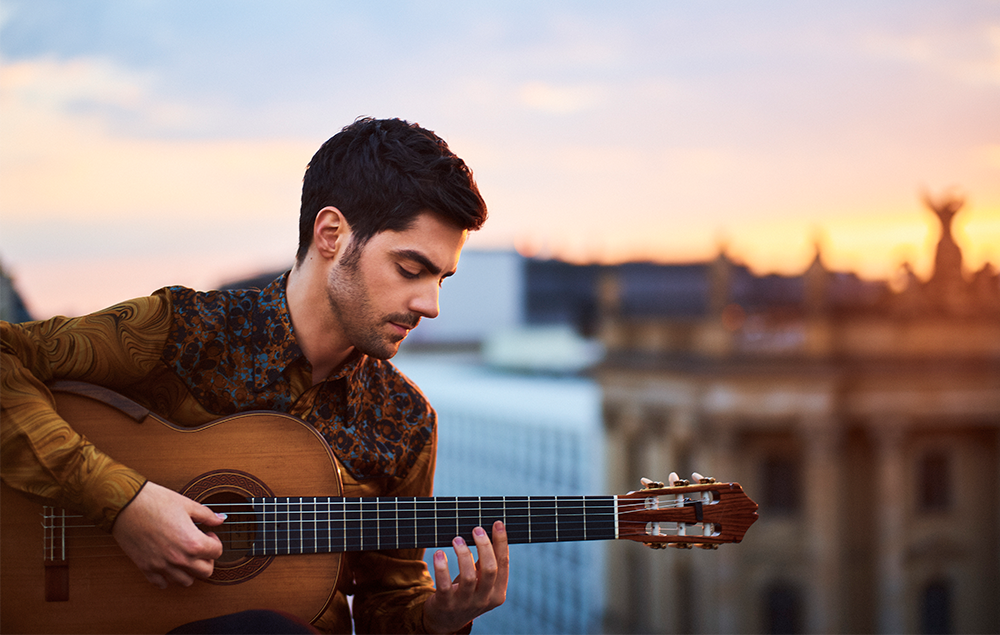 Book Now
28 May: Town Hall
"Love at first listen" is how Miloš describes the moment when, as a child in Montenegro, he first picked up the old guitar that was lying around his childhood home gathering dust. Montenegro in the early 1990s was not an obvious gateway to classical music, hence his family were cautiously supportive when, aged 14, Miloš decided to go to a specialist music school. Leaving the Balkans and arriving in London to take up a coveted place at the prestigious Royal Academy of Music was, he says, "a bit like going to Mars."
Fast forward to 2010, Miloš signed an exclusive recording contract with the legendary classical label Deutsche Grammophon and before long, he was performing sell out concerts as a soloist with international orchestras and in recitals and topping music charts with his best-selling recordings. One of the highlights of that period was his solo guitar recital at the Royal Albert Hall to a full house, which was the first of its kind and much lauded by the critics. After a two-year hiatus due to injury Miloš made a triumphant return to the stage in August 2018. In front of 6 000 people at the BBC Proms, he performed the world premiere of Joby Talbot's guitar concerto, 'Ink Dark Moon' with the BBC Symphony Orchestra.
It's been six years since the release of your acclaimed 'Blackbird: The Beatles Album'. How do you look back on that experience?
"That project was incredibly satisfying. It brought me to so many places, and opened me up to a very different audience. It was the right sort of challenge because it was repertoire I knew nothing about and I had to learn. After many months of hard work, we came up with this incredible collection of pieces and arrangements, and when it was released, people loved it. I've played it numerous times on tours and programmes since and it's been amazing to see the response not just in the UK, but almost everywhere else."
So what can audiences expect from Homage to Segovia?
"This programme is in tribute to one of my heroes Andrés Segovia (1893-1987). He was a true pioneer of the instrument, and we guitarists of today owe him a lot because he put us on the map. This programme is a collection of some of the most important pieces in his repertoire, but also pieces that I personally feel a strong connection with. At the end of the programme, I will be premiering a new piece by the French composer Mathias Duplessy (Amor Fati) that is also a homage to Segovia. I think it's a collision of different worlds and I'm really excited to be performing this piece to the audience in Birmingham."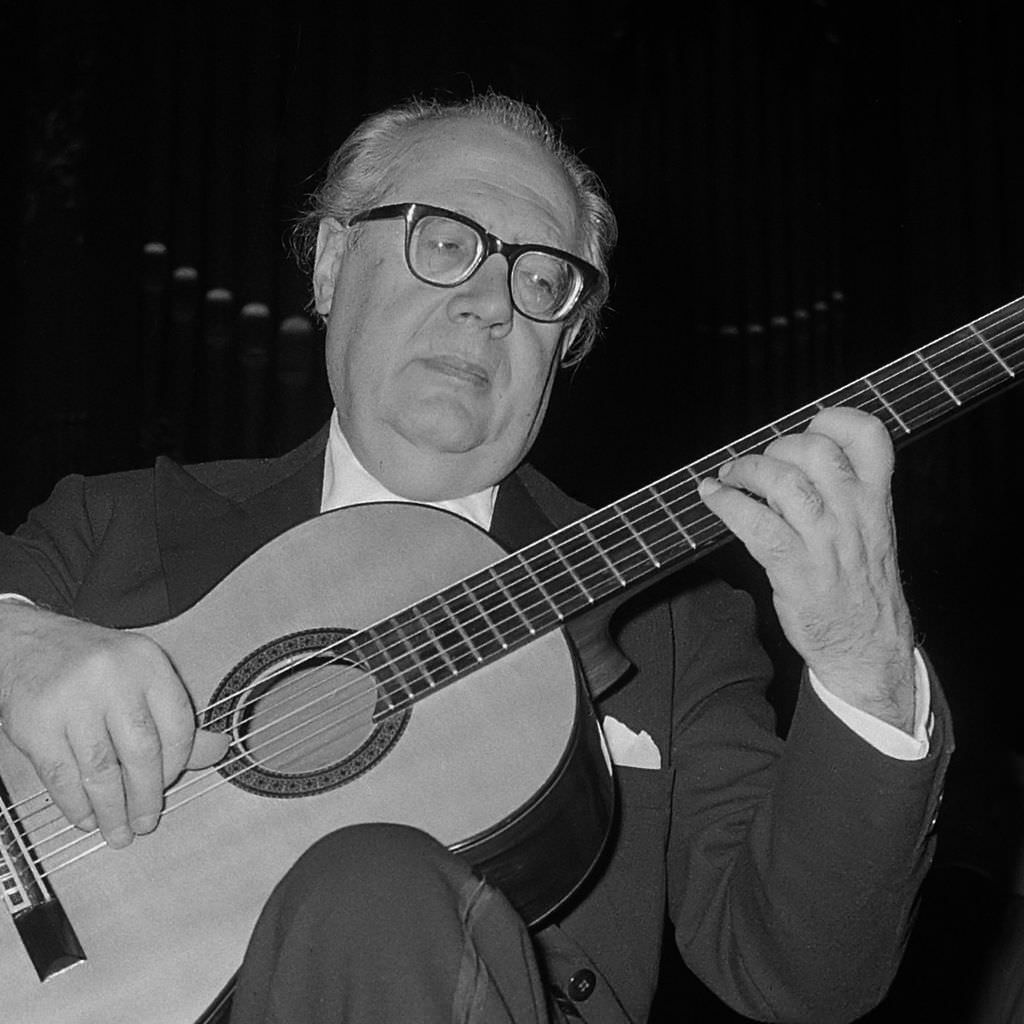 During his long life Segovia was responsible for a revival of interest in the guitar as a 'classical' instrument: "I redeemed the guitar from the captivity of the flamenco," he told Classical Guitar magazine. As well as commissioning many new works from a host of composers, he himself transcribed pieces by Bach and others, all of which added hugely to the instrument's repertoire. A true guitar legend, he continued giving concert tours late into his late 80s. An international guitar competition was founded in his name in 1981, the year he was created Marquis of Salobreña.
What else are you looking forward to in 2022?
"I'll be returning with a couple of interesting collaborative projects. I've been working with the great Israeli mandolinist Avi Avital. It's a wonderful feeling of union between our two instruments and we've created a beautiful programme of music. One thing that the pandemic did was remind me, and a lot of my colleagues, of what it is we love doing the most. For me, I've always had a lack of time to collaborate with musicians and people who I admire. During lockdown, I set up a couple of beautiful collaborations that I really want to take off at concerts in the coming months: one is with Avital and another is with one of my best friends, the accordionist Ksenija Sidorova. It's incredibly rewarding to share the stage with other musicians."