Half Term Fun with B:Music
/ News
9 Feb 2022
News Story
From jazz to classical to experimental music - there's something for everyone this February!
---
Family Jam - 19.02.22
Are you ready to make instant music? Warm up your voice and grab an instrument! This session is about exploring the aural skills that Jazz and Folk musicians share across the globe.

No previous experience required – bring an acoustic instrument if you have one – perfect for the whole family.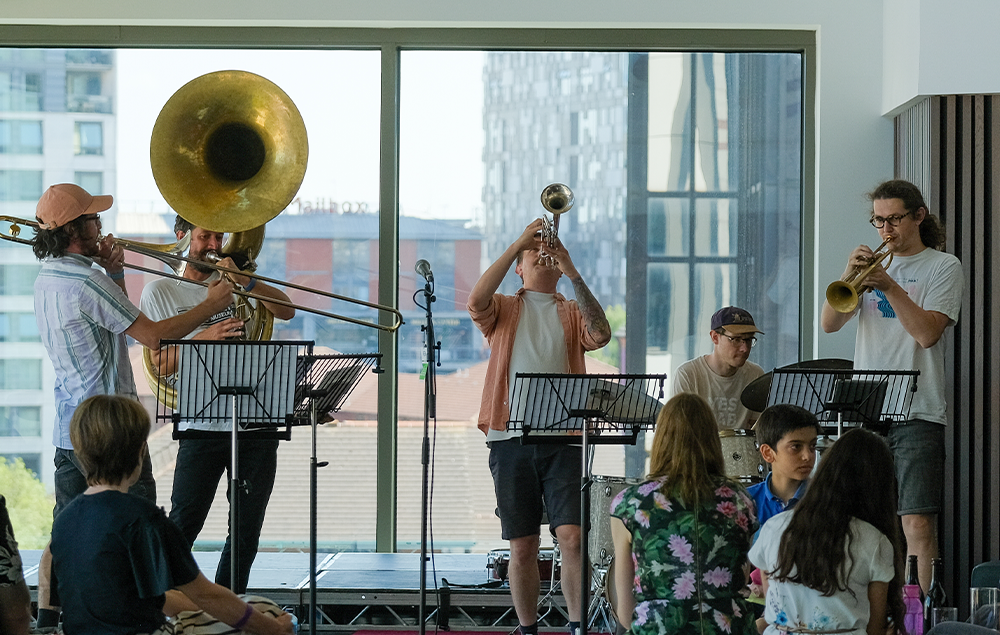 Family Jam
Book a FREE Ticket
---
Supersonic Kids Gigs Workshop - 20.02.22
In this workshop hosted by Supersonic Festival's Kids Gigs, you will craft with textiles to make an electronic musical instrument – you'll learn how to stitch your own synth!
Led by Sam Topley, a sound artist and educator, each instrument will be unique, handcrafted in e-textiles, through a process of embroidery and appliqué. You'll explore ways of making music with DIY synthesisers, which you can then take home to hang on your wall, alongside your favourite artwork and posters!
Supersonic Kids Gigs, are designed for families as a way of introducing young people to experimental music. Created for 8-13 year old girls to nourish future creators. No prior knowledge or skills are required.
Supersonic Kids Gigs: Stitch A Synth
Book now
---
CBSO Family Concert: Myths and Legends - 20.02.22
From mythical beasts to legendary outlaws, through magical worlds and hidden realms - join the City of Birmingham Symphony Orchestra, conductor Delyana Lazarova and presenter Tom Redmond on a thrilling musical journey.
CBSO: Myths and Legends
Book Now
---
Housewarming Sessions: Jazzlines Ensemble Showcase - 25.02.22
The Jazzlines Ensemble have performed at the OxJamBrum Takeover Festival, as part of our popular Jazzlines Free Gigs programme in the foyer of Symphony Hall, at mac Birmingham, Music For Youth Festival, and on the Jazzlines stage at Mostly Jazz, Funk & Soul Festival.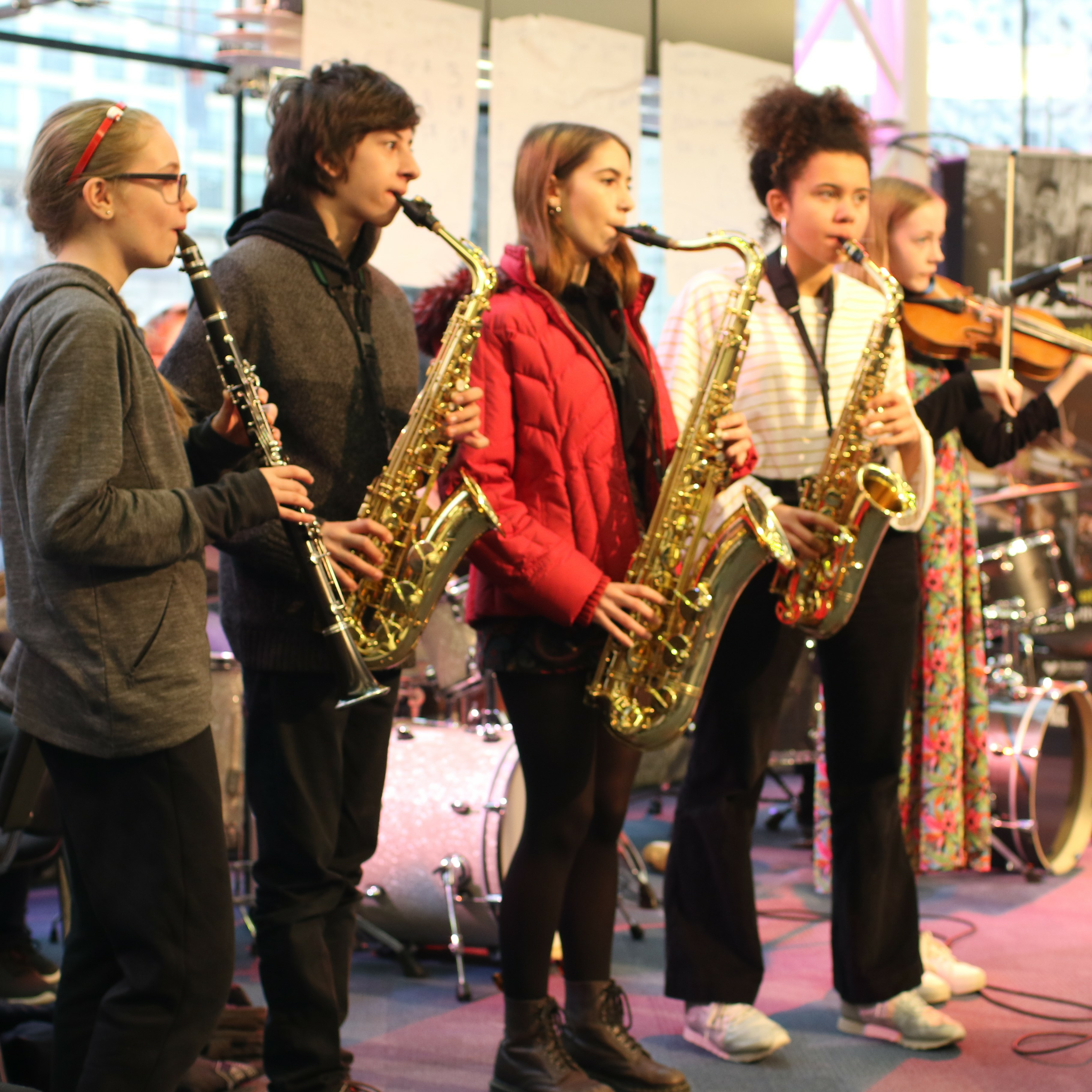 Jazzlines Ensemble
Book a FREE ticket
---
BCMG: Drawing Scoring Workshop - 27.02.22
Composer Iannis Xenakis encouraged all communities to be involved in music making, and at BCMG we share the same view! In the lead up to what would be his 100th Birthday, join us for a FREE family fun morning of composing and digital drawing.
Participants will use the digital software Synethesia to draw musical scores, selected scores will be intrumentated and performed in concert on 29 May 2022 by BCMG musicians. Take part and become part of something very special. Suitable for all ages.
BCMG Dawing Scoring Workshop
Book a FREE ticket