Community Spirit: Live and in-person
/ News
16 Feb 2022
News Story
This month Community Spirit choirs were able to meet and rehearse live and in person at Symphony Hall, a B:Music venue, for the first time since March 2020. Over 500 singers attended the rehearsal, with 800 expected to take part in this years performance.
Community Spirit is a project run by B:Music in partnership with our Associate Artists, Black Voices. The project offers local community choirs the opportunity to share repertoire and perform as a collective in a large-scale concert in Symphony Hall.
All community choirs are welcome to take part in this annual event and all choral music genres from classical, pop, rock, gospel, folk, reggae and barbershop are encouraged.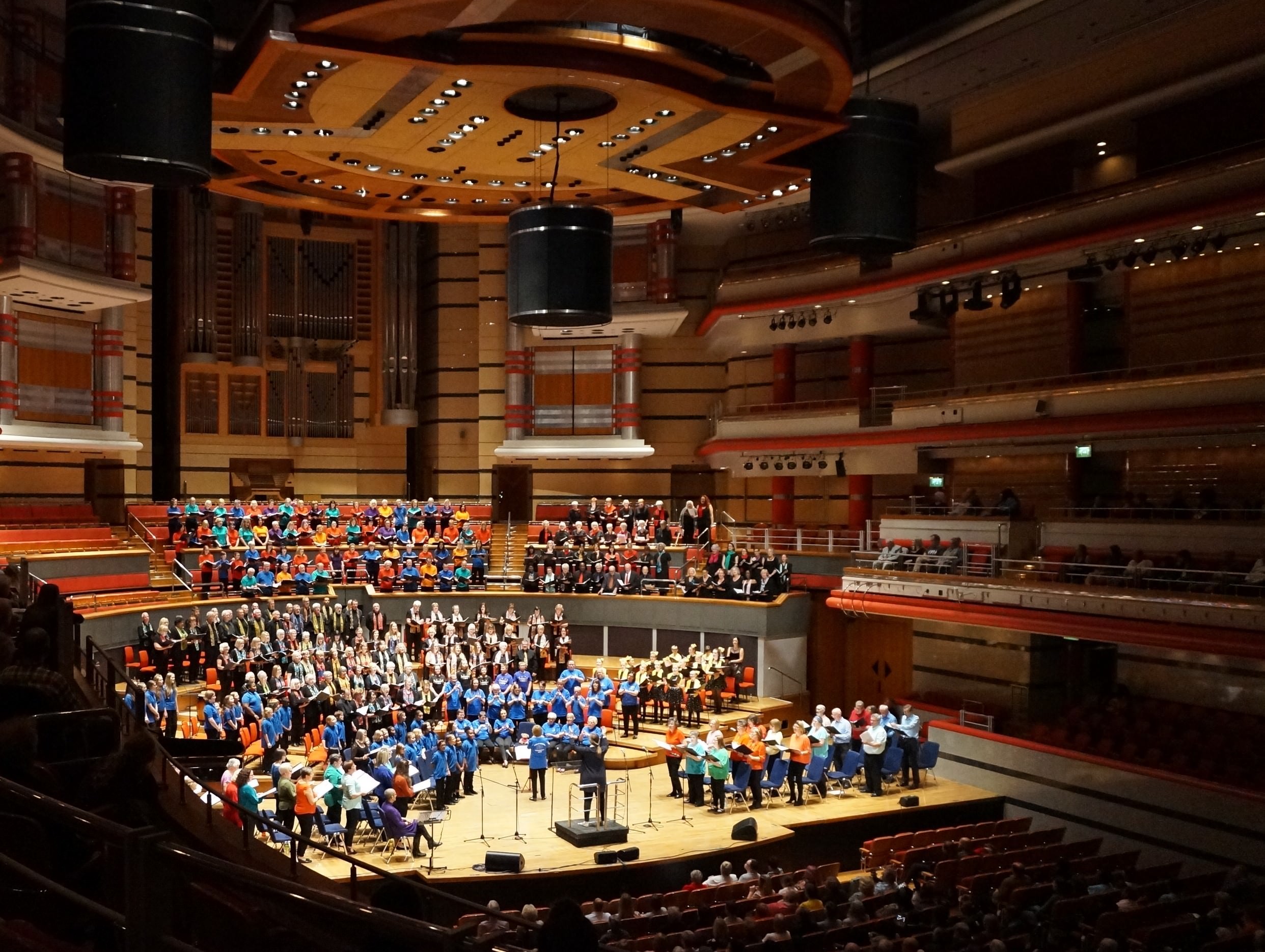 Community Spirit
Get Involved
In 2019, over 350 Community Spirit singers entertained a live audience at Symphony Hall.
Through the pandemic, over 200 people took part in online workshops in a dedicated virtual space where our choral singers could connect through warm-ups, learn new songs and perform together from the safety of their own homes.
Community Spirit enables choral groups of all sizes and experience to showcase their voices, as part of the rich mix of music offers at B:Music. Working in partnership with Black Voices, this year is the biggest celebration of vocal excellence to date, with over 800 community voices across Birmingham and beyond. The launch event last Friday was just amazing!

Carol Pemberton MBE, Director, Black Voices
After nearly 3 years apart, to bring everyone back together for the first in-person Community Spirit rehearsal at Symphony Hall was a really significant moment for B:Music. As one of our flagship participatory events, and having continued the sessions online during the pandemic, to hear over 500 voices singing together was something very special indeed

Chris Proctor, Head of Programme, B:Music
Pop Voices are thrilled to be taking part in Community Spirit 2022. Not only do we get to sing together after a challenging two years for choirs worldwide but also share that uplifting experience with other fantastic choirs with a wide variety of styles and genres. The positive atmosphere and smiles radiating around Symphony Hall at our first rehearsal highlights how important singing together is for our mental wellbeing and togetherness. This experience is going to be magical for all involved and Pop Voices can't wait to perform with everyone later this year

Anya Small, Pop Voices