Julia Donaldson Brought to Life for World Book Day
/ News
3 Mar 2022
News Story
Light up your little one's face when they see their favourite characters brought to life in front of their eyes...
This year, three shows based on the books of Julia Donaldson are coming to the Town Hall stage. Using costumes, puppets, dance and music, worlds are imagined, characters given life and an experience created that will stay in your family memories for years to come.
---
The Smartest Giant in Town
George wishes he wasn't the scruffiest giant in town. So when he sees a new shop selling giant-sized clothes, he decides it's time for a new look: smart trousers, smart shirt, stripy tie, shiny shoes. Now he's the smartest giant in town . . . until he bumps into some animals who desperately need his help – and his clothes!
This heart-warming tale about friendship and helping those in need is brought to life in a musical, puppet-filled adventure, following on from Little Angel Theatre's bestselling adaptations of Julia Donaldson's picture books including The Singing Mermaid and The Everywhere Bear.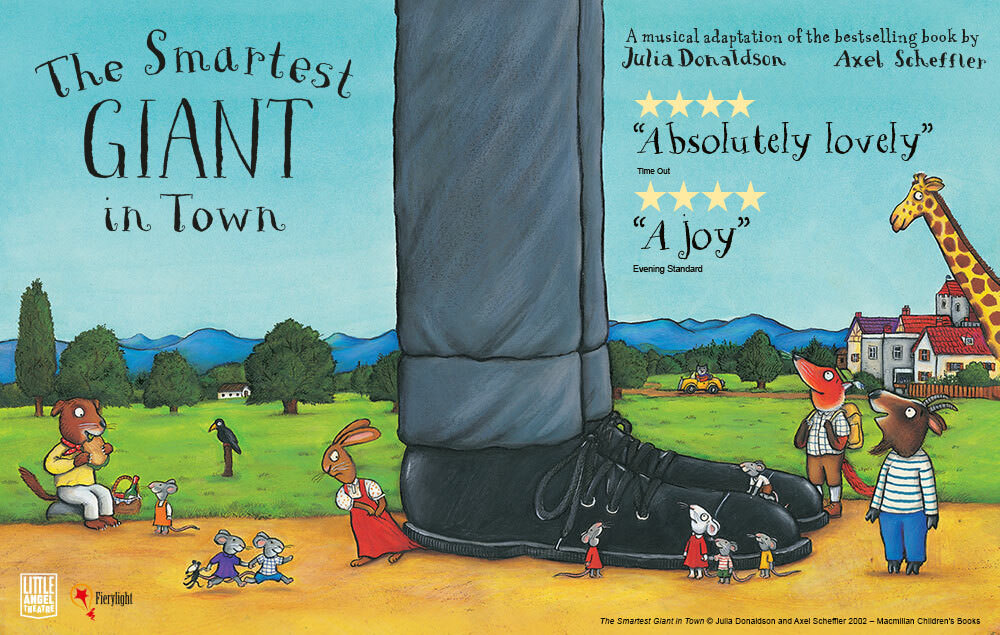 Book Now
5 March 2022, Town Hall
---
The Smeds and the Smoos
Soar into space with this exciting adaptation of the award-winning book by Julia Donaldson and Axel Scheffler.
On a far-off planet, Smeds and Smoos can't be friends. So when a young Smed and Smoo fall in love and zoom off into space together, how will their families get them back?
Music, laughs and interplanetary adventures for everyone aged 3 and up, from Tall Stories – the company that brought you 'The Gruffalo' and 'Room on the Broom' live on stage.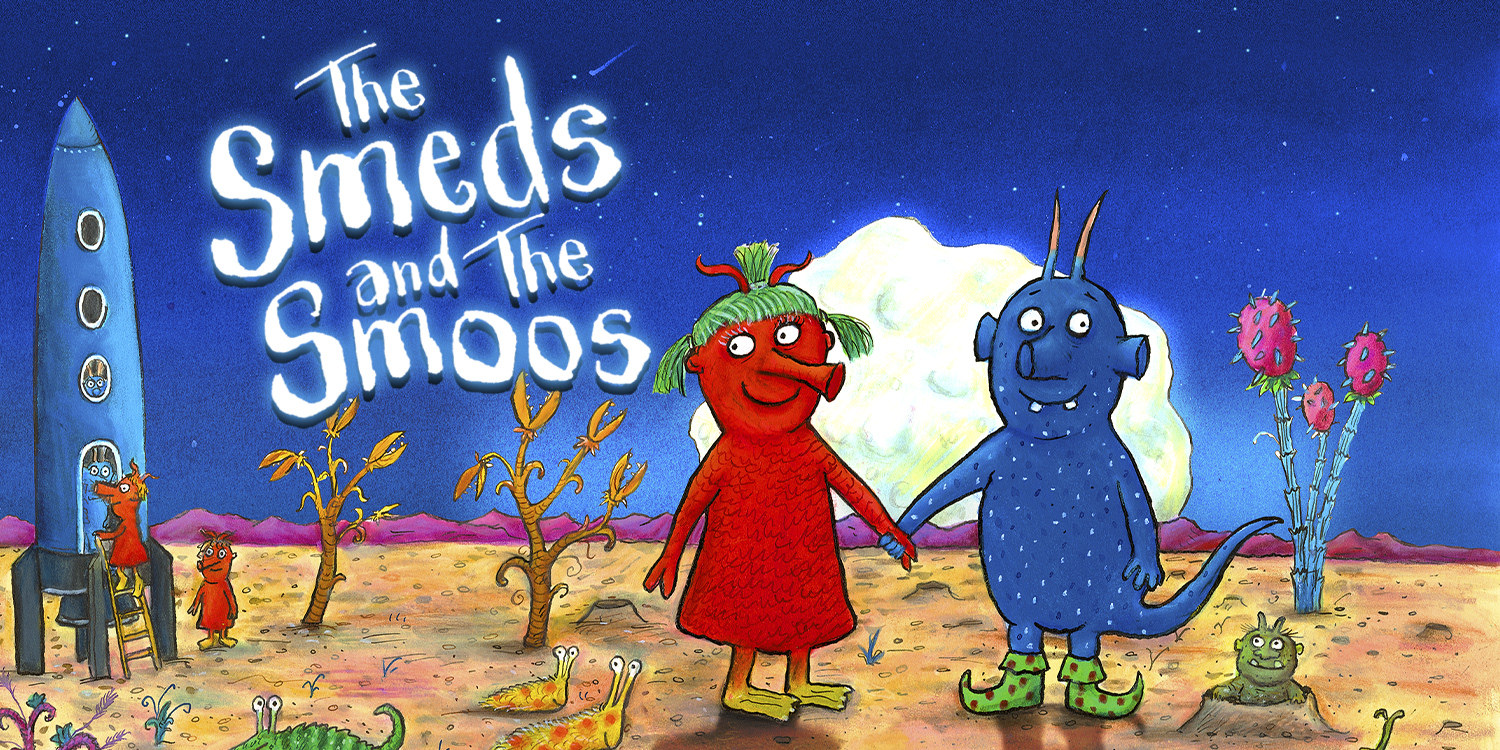 Book Now
17-20 April, Town Hall
---
Zog and the Flying Doctors
Zog, super keen student turned air-ambulance, still lands with a crash-bang-thump. Together with his Flying Doctor crew, Princess Pearl and Sir Gadabout, they tend to a sunburnt mermaid, a unicorn with one too many horns and a lion with the flu. However, Pearl's uncle, the King, has other ideas about whether princesses should be doctors, and she's soon locked up in the castle back in a crown and a silly frilly dress!

With a bit of help from some friends and half a pound of cheese, can Pearl make her uncle better and prove princesses can be doctors too?
Based on Julia Donaldson and Axel Scheffler's bestselling sequel, Freckle Productions (Zog, Stick Man, Tiddler & Other Terrific Tales, Tabby McTat) bring the creative team behind Zog, Emma Kilbey and Joe Stilgoe, back together for this truly modern take on the classic fairy tale.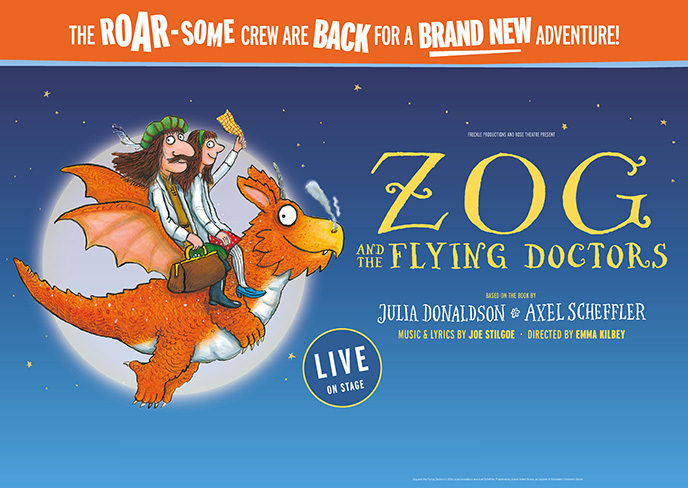 Book Now
23-28 August, Town Hall