B:Music Stage at Mostly Jazz, Funk & Soul Festival 2022
/ News
15 Jun 2022
News Story
B:Music's Jazzlines stage at Mostly Jazz Funk and Soul festival has been a highlight of our talent development programme for over a decade. Brand-new bands have been introduced to new audiences and Mostly Jazz Funk & Soul has provided an incredible first festival experience for the young musicians in the B:Music Jazzlines Ensembles.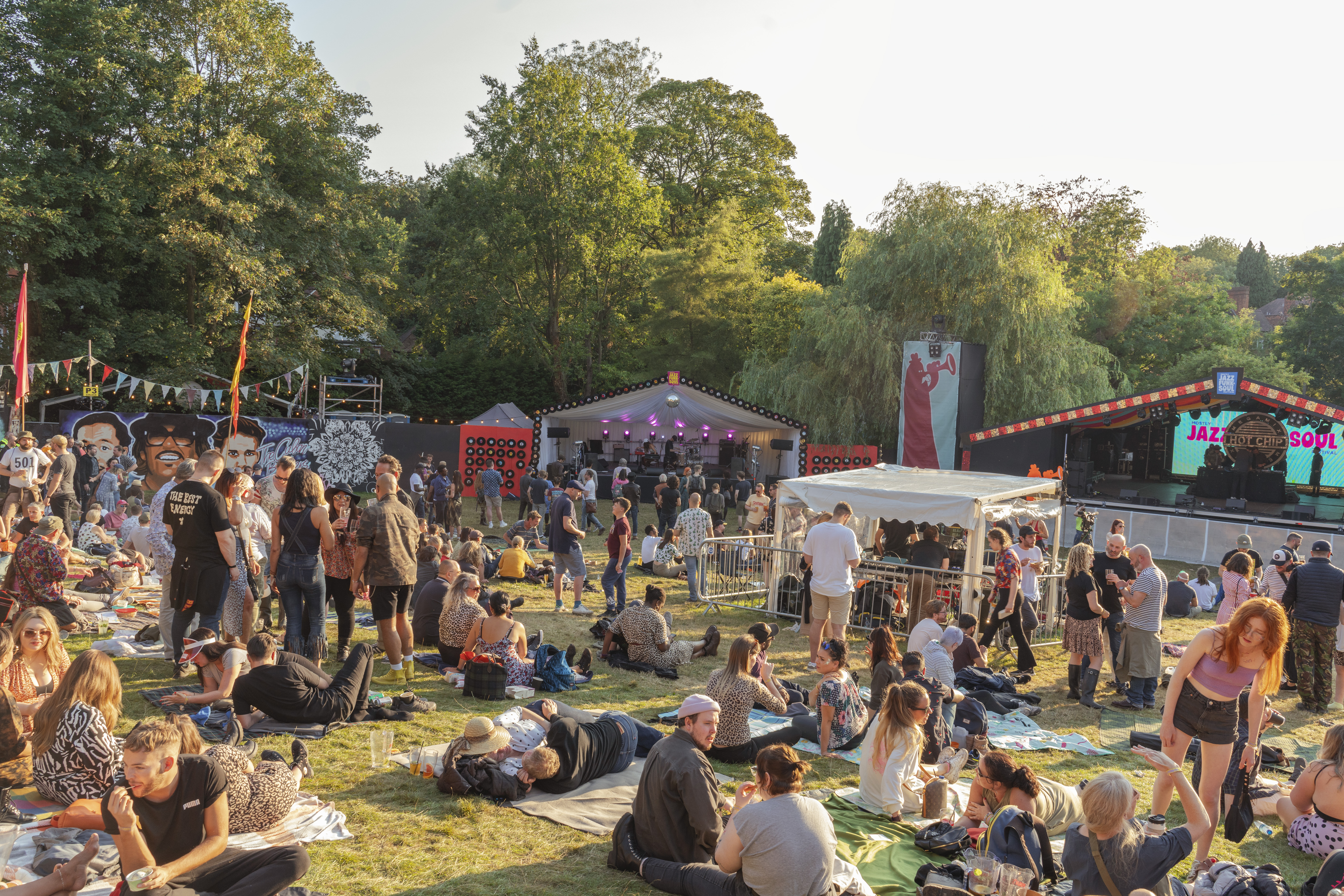 Book via B:Music
This years line-up is an absolute winner with incredible established local artists and emerging talent showcased at this vibrant and popular festival.
Saturday
Ruth and the Ark
Ruth and The Ark are a collective that sail through funk and blues with the menacing soul voice from band leader Ruth Kokumo. Together they enliven their audience with not just their heavy bass grooves but a fiery energy of empowerment that is hard to put out.
After the whirlwind of sold out shows during 2019 Ruth and The Ark are using this time to record their debut album 'Drown' which mixes highly finessed compositions with improvised offshoots that capture their hypnotic live atmosphere.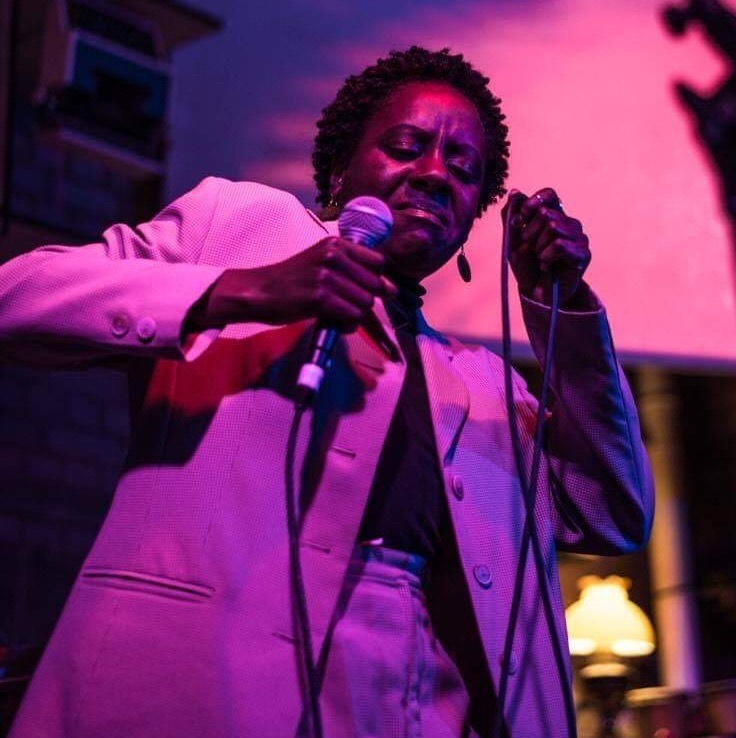 Sunday
Jazzlines Ensemble
Mostly Jazz Funk & Soul has provided an incredible first festival experience for the young musicians in the B:Music Jazzlines Ensembles. The ensembles are free for 11-19 year old musicians, and award winning artists, like Xhosa Cole, are alumni.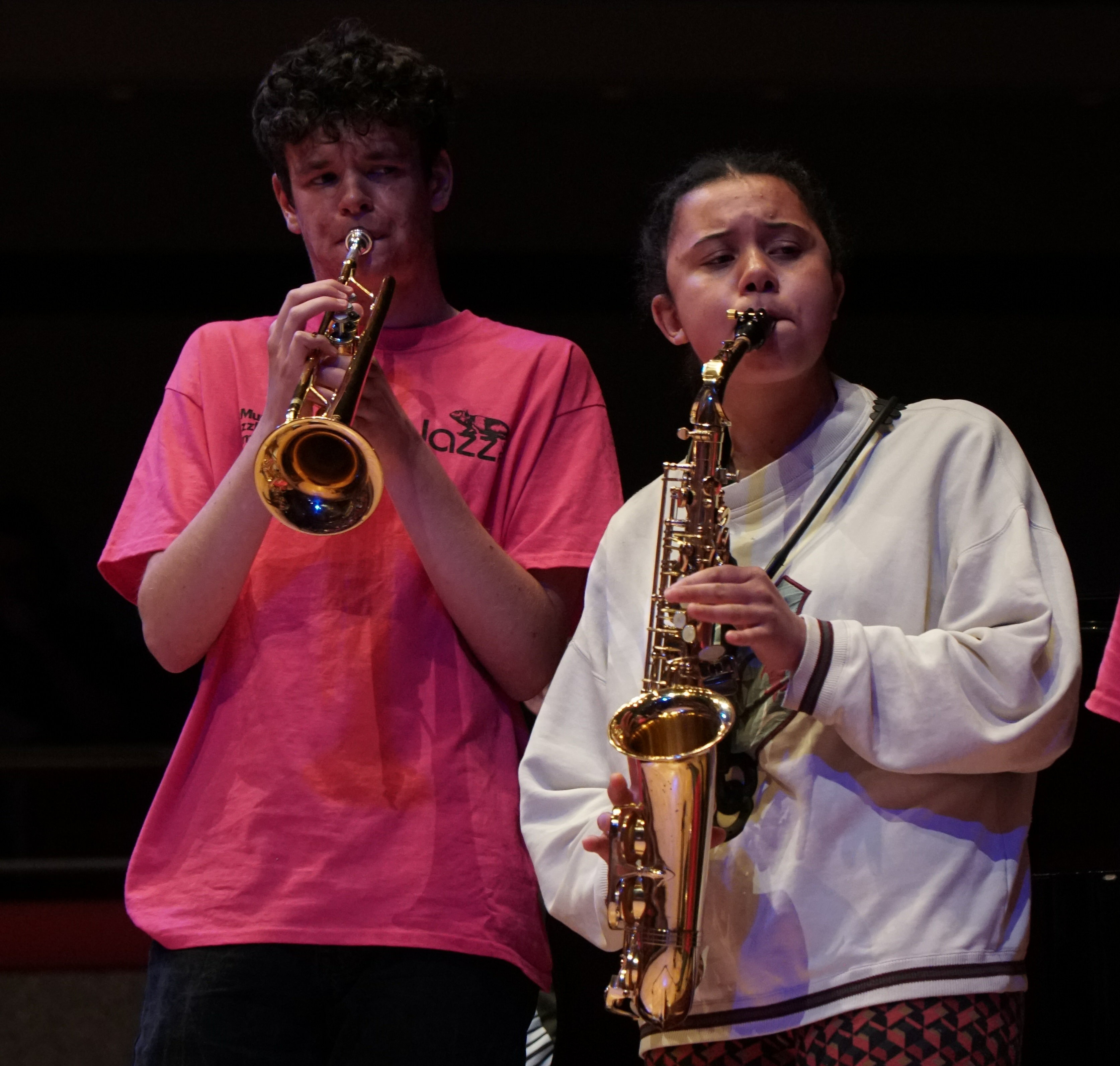 ---
Piera Onacko's Juggenaught
Piera Onacko's Juggenaught are a jazz-rock quartet, based in Birmingham. From the fuzz drenched noise of Hendrix to the heavy grind of John Zorn, Juggenaught take the familiarity of the modern jazz band and turn it upside down. Starting life as a trio, the band brought baritone player Alicia Gardener-Trejo on board in 2020, and have since been gigging their new material across the UK. Fresh out of the studio, Juggenaught will be releasing new music this year, with hopes for an album in the future.
Lineup: Piera Onacko – piano Alicia Gardener-Trejo – baritone sax Ben Muirhead – bass Max Tomlinson – drums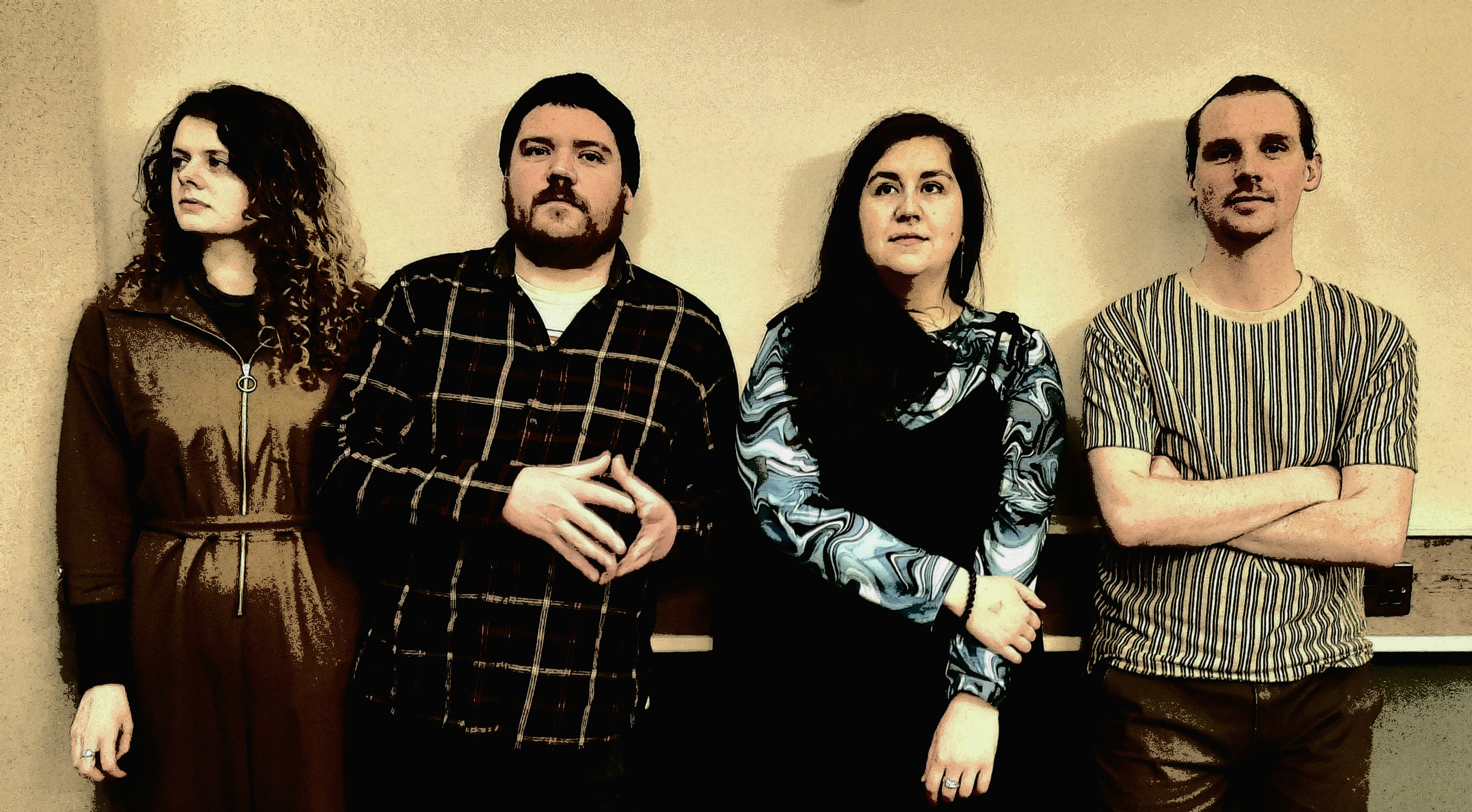 ---
CollapseUncollapse
CollapseUnCollapse is led by drummer Mark Sanders, who as an improvising musician has played with many legendary free jazz musicians. The group features Chris Mapp, bass/electronics and Andrew Woodhead electronics.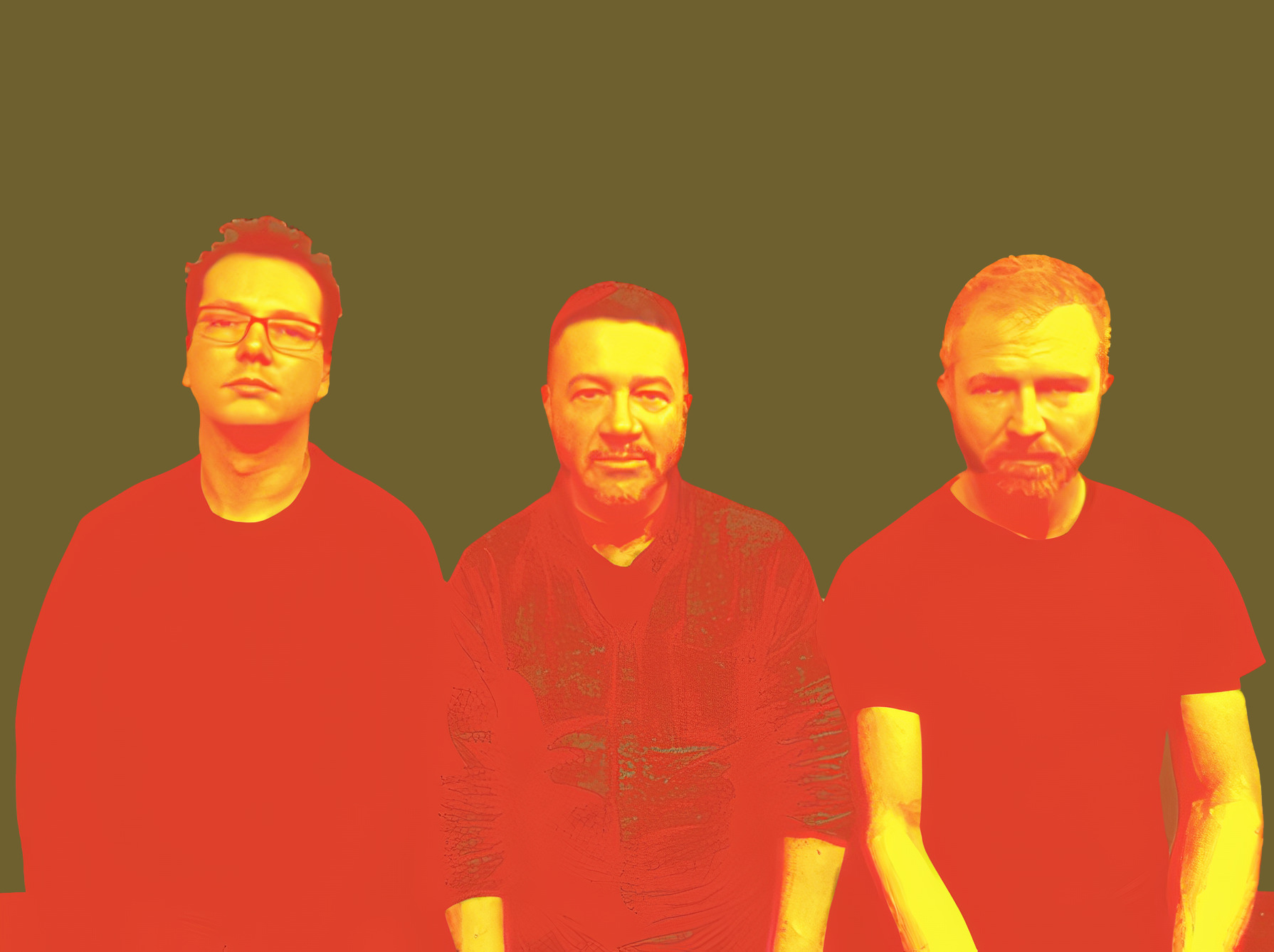 ---
NeONE the Wonderer
NeONE is a dream walker, dedicated to self-exploration through a fusion of genres yet an overall signature sound. His music aims to challenge your perception of normality, traversing through dreams, nightmares, myth, and reality. NeONE delivers captivating storylines with experimental beats.Born and raised in Wolverhampton, NeONE has been motivated by music and art from a young age. He continues to work closely with visual artists within fine arts across Wolverhampton and Phoenix room studio in London as guest producer.
He has gigged for Sofar Sounds, Camden's Jazz Cafe, Soho House, The Great escape online and many other events across the UK. On stage NeONE creates a charged but completely open atmosphere, sharing his vulnerability, he gives listeners the opportunity to confront issues within themself while being entertained with storytelling lyrics that metaphorically link to the inner psyche.
His success with releases has placed him in Apple Music's 'Jazz Scene: UK', Spotify's 'X-Over ジャズ!', KEXP's song of the day and Bandcamps podcast, along with Radio support from Gilles Peterson on BBC 6Music, Hew Stephens BBC R6, Tony Minvielle on jazz FM, Jamz Supernova on BBC 1Xtra, Selassie TBC on NTS and Worldwide FM, Jyoty on Rinse FM, Lashawna Rose on Reprezent, and various other stations throughout Europe.
NeONE is a part of 'Future Bubblers', a talent discovery and development program created by Gilles Peterson's Brownswood Recordings in collaboration with Arts Council England. Future Bubblers focus on making in-roads into new areas, geographically and musically. They seek out and assist some of the freshest and most innovative music makers from across England.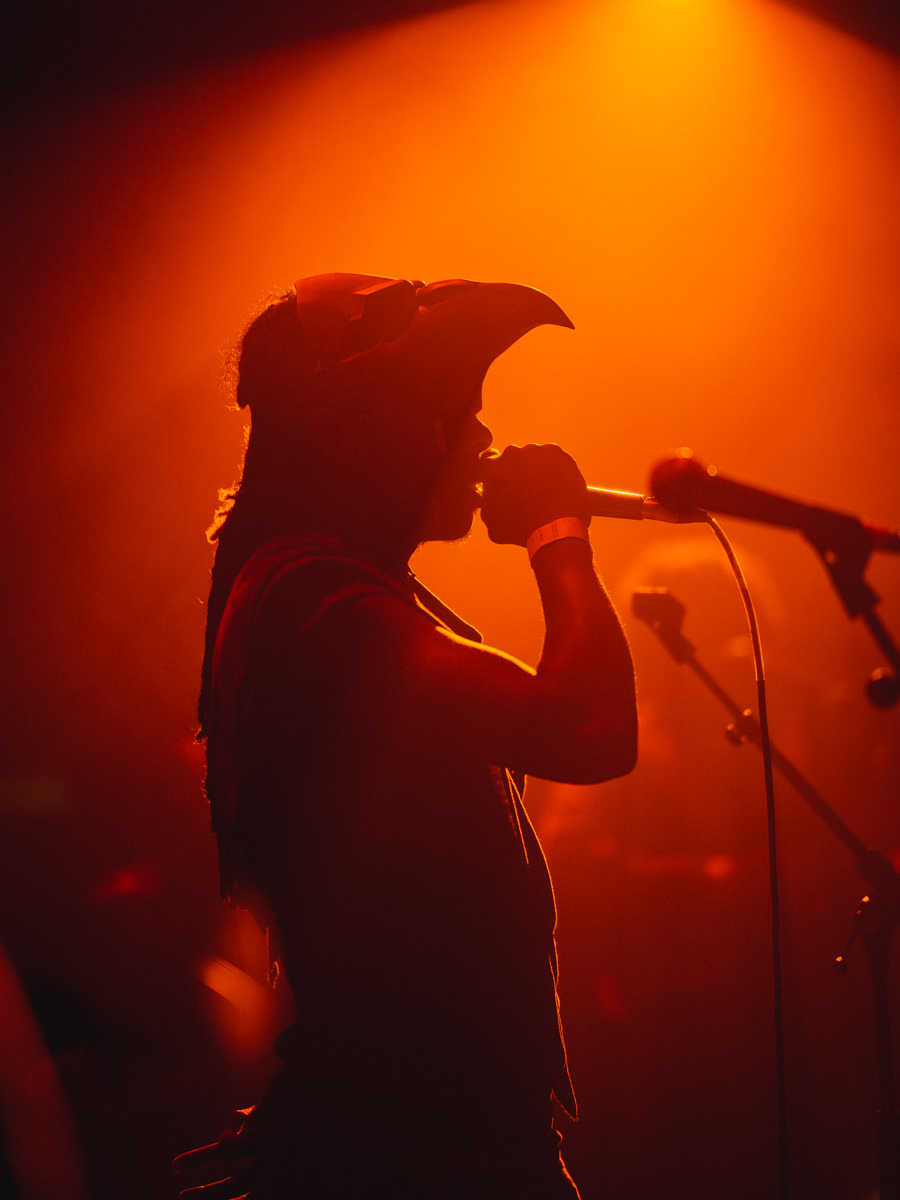 ---
Julie Dexter and her Band
Meet Julie Dexter, a world renowned, award winning, British singer, songwriter and producer considered by many to be one of the most influential female vocalists of our generation. Having shared the spotlight with a host of cutting-edge artists, including Mint Condition, Caron Wheeler, Jill Scott, Lalah Hathaway, Omar, Ledisi, Doug Carn, Third World and Maxi Priest to name a few, Julie not only holds up her own with them but has been praised and respected by them too.
Influenced by legends such as Nancy Wilson, Abbey Lincoln, and Bob Marley, as well as popular icons Omar and Sade, Julie takes classic soul to the heart of Artistry. Fans and critics across the globe have followed her journey through the circles of Jazz, Broken-Beat, Bossa-Nova, Reggae, Afro-Beat and Soul and she was recently honored at the Black Women in Jazz Awards with the Afro Caribbean Soul of Jazz Award.
It was in 1999 that Julie took a leap of faith and moved to Atlanta, Georgia where she now resides. She launched her own label, Ketch A Vibe Records and in 2000 released the critically acclaimed EP Peace of Mind, followed by Dexterity (2002) ,Conscious (2005) and New Again (2011). Moon Bossa, a collaboration with Khari Simmons was released in 2007 and her single "Ketch A Vibe" was featured in national radio ads for Democratic Presidential Candidate Senator Barack Obama.
Julie's latest album "Deja Vu" takes us on a journey from Bossa to reggae. From Jazz to World Music, Soul and beyond, Julie Dexter is one of an elite few whose talent can transcend genres. She makes it all work on her own terms, as an audaciously independent artist with an undeniable connection to her audience.
Don't miss the experience of Julie Dexter. Be a part of a tradition of great music. In the words of her smash single 'Ketch A Vibe', 'Don't let it pass you by…Ketch [Julie Dexter's] Vibe'…