Birmingham's Sara Colman releases new album – Ink On A Pin: A Celebration of Joni Mitchell
/ News
5 Nov 2021
News Story
Sara Colman is a member of our talent development programmes. Regarded by her peers as one of the finest vocalists and songwriters in the UK, Sara leads the annual Jazzlines Summer School with Percy Pursglove, the most recent of which took place in August.
Earlier this year, the British singer-songwriter, pianist and composer also led one of our Community Spirit Online workshops which connected our community of choral singers in a dedicated virtual space throughout the pandemic.
The acclaimed UK singer, songwriter and composer, announced a November release for her new album celebrating the music of Joni Mitchell, with striking new arrangements and poignant re-workings of seven songs from one of her most significant influences.
Following her much-admired 2018 release, What We're Made Of, noted by American critic Ted Gioia as 'worthy of your attention', Colman's latest project amplifies her inventiveness and versatility, as she weaves elements of folk, Americana and jazz into expressive new arrangements of iconic songs drawn from Mitchell's celebrated catalogue.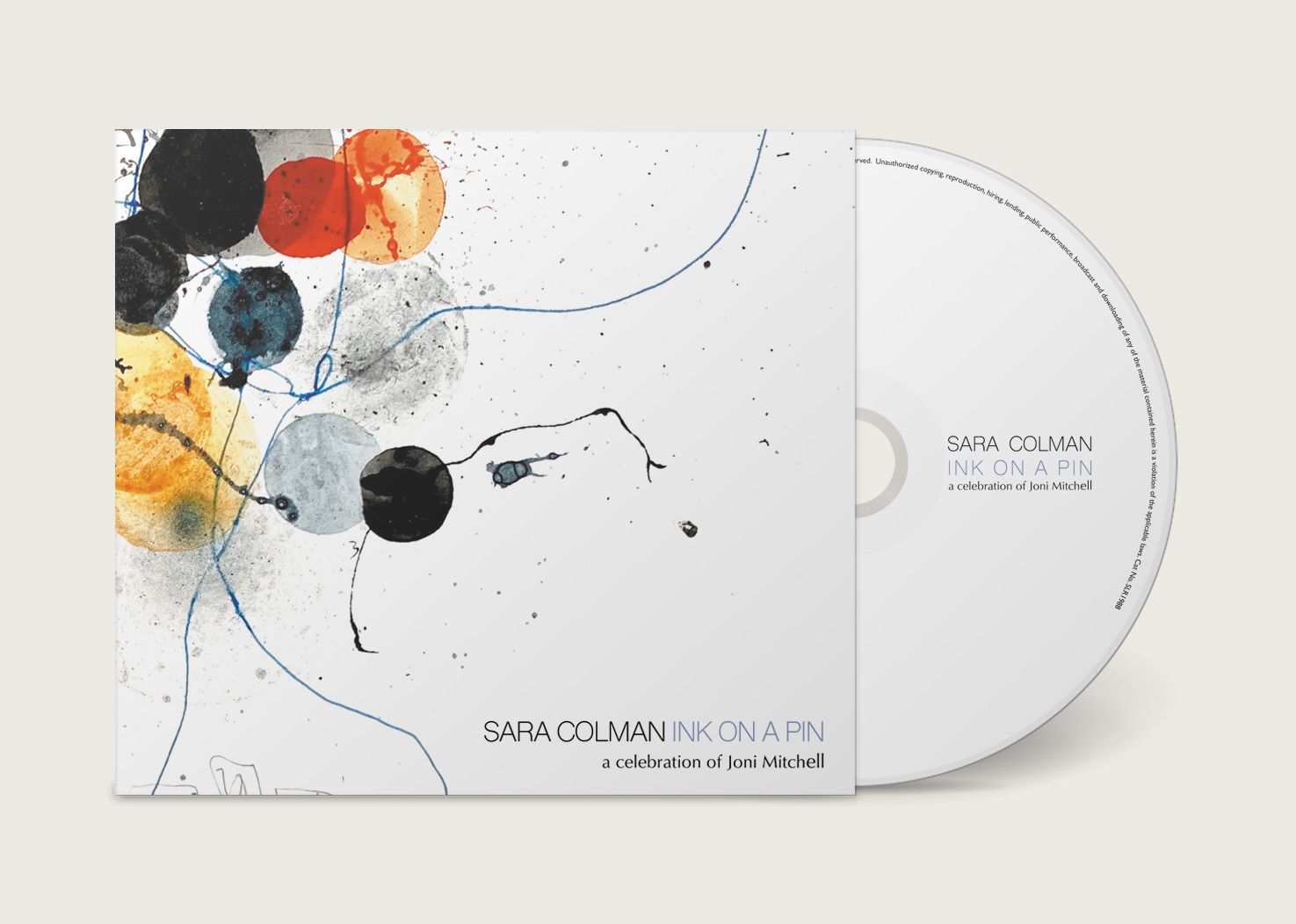 …unfailingly beautiful, richly expressive voice

Jazzwise
Growing out of her time as Recording-Artist-in-Residence at the Royal Birmingham Conservatoire in 2019, Ink On A Pin (taking its title from a lyric from Mitchell's iconic song Blue) features Colman's ten-piece band, with strings and vocals set alongside the ever-innovative Percy Pursglove (flugelhorn), Steve Banks (guitars), Rebecca Nash (piano), Ben Markland (bass) and Jonathan Silk (drums).
Inspired by her love of classic songwriting and instinctive improvisational energy, Mitchell's work has long had a profound impact on Colman.
My awareness of Joni's unfailing ability to write songs that are uniquely personal and yet universal has deepened as I discover more about what inspired her to write them, as they have inspired countless jazz musicians before me. Often with Joni, in writing about something in her life, she seems to encapsulate the very thing that you yourself are experiencing. Genius.

Sara Colman
In recent years, Bristol-born Colman has worked with some of the leading lights in British music, including Laura Mvula, Liane Carroll and Mahalia, performing at the BBC Proms, and was commissioned in 2019 by The Canales Project (US) to write a song celebrating the life of Sakena Yacoobi, an Afghan activist who has spent her life fighting for the rights of children and women to education in Afghanistan. The piece was premiered in Washington, in May 2019.
Full of her natural warmth, character and integrity, Ink On A Pin features seven pieces all with strong resonance and significance to Colman, traced back to when she first encountered Mitchell's Court and Spark album as a 19 year-old student in Birmingham. "I was a piano student at the Conservatoire, new to the city, a little bit lonely and hungry for inspiration other than the classical music that surrounded me, and the pop that somehow wasn't quite enough. Other new listening included Pat Metheny, Supertramp, Keith Jarrett, Dudley Moore, Fleetwood Mac - all superb and influential in their own way, however, the Court and Spark tape I borrowed from the library was consistently renewed with a new date stamp and practically worn out. I'm not sure it ever made it back."
Ink On A Pin releases on 26 November 2021 on Birmingham label Stoney Lane Records, available on CD and all digital platforms