B:Country: Josh Setterfield on performing his music beyond Australia and his upcoming performance with Nashville Sounds in the Round
/ News
19 May 2023
News Story
A talented singer-songwriter-entertainer, it goes without saying that Josh Setterfield has captured the eyes, ears and hearts of Australia and his name is now spreading around the globe.
"I haven't even been to the UK yet!" Josh says in an interview with B:Music on his upcoming performances. "This will be my first time there and I've never been more excited. I'm stoked that music is letting me travel there, as that's pretty much been my goal in life since I started." He adds: "I'm going to be the biggest tourist ever. Get me on a bus with no roof and drive me around the country!"
On Sun 28 May, Josh is set to perform in the award-winning annual country music festival Buckle & Boots in Manchester and on Thu 1 June, he will be performing at the Nashville Sounds In The Round: Buckle & Boots Takeover at the Jennifer Blackwell Performance Space.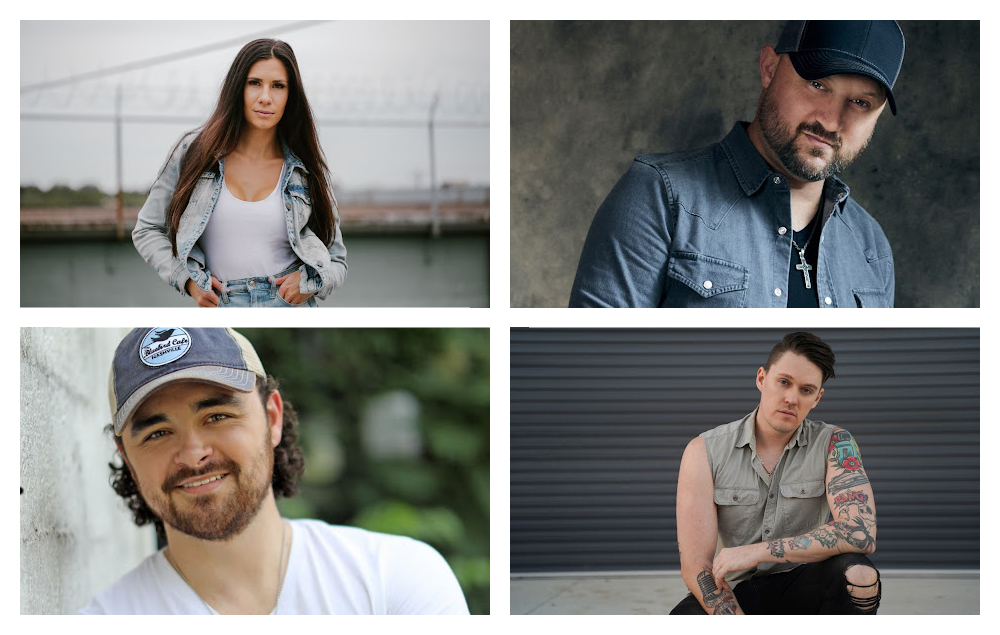 Book now
Nashville Sounds In The Round: Buckle & Boots Takeover / Jennifer Blackwell Performance Space / Thu 1 Jun, 7:30pm
Josh describes his music as "modern Country mixed with a bit of 80s Rock and 2000s pop punk influence." And this range of influences makes sense when we hear how he started on his journey with music. "I've always loved Country, but it's not how I started in music. I saw the music video for Simple Plan's song Addicted on MTV way back in the day when I was about 12 and, in that moment, knew that I wanted to be like those guys."
"Instead of going down the Country route, I rebelled a little and started a pop punk band. We did some pretty amazing things. We had sold out shows all around the country and I got to tour with some of my favourite bands – Simple Plan included! But that came to an end in 2015, and that's where my Country journey starts."
"My whole family has always listened to it," he says. "When I decided that this is what I what I wanted to do, Country artists like Florida Georgia Line and Luke Bryan were blowing up and it was a whole new world of Country, especially for someone like me. I loved it. I know it's a touchy subject for a lot of traditional Country fans – but I loved the new style that took over. I started messing around with a couple modernised Country songs and fell in love with the entire genre even more. It was a huge leap, but it was something I wanted to do. A lot of my old band's fans were very confused," Josh laughs. "But I've never been happier in what I'm doing."
Weirdly, a Katy Perry song from like 2019! But since we're talking about Country music, I can't stop playing Hardy's latest album, The Mockingbird and the Crow.

What's a song that's been stuck in your head lately?
When asked how it feels to hear Country music played outside of Australia, Josh says: "Y'know we get asked this a lot, even in Australia, and I think it's exciting. The genre is growing every single day and more and more Country fans are starting to emerge with the genre crossing so many other genre lines lately. It will be exciting to see the growth in the fanbase over the next 10 years and see how big it is then!"
Josh's excitement for the Country genre shows when asked who some of his favourite Country artists are. "Definitely FGL to begin with, but from a now point of view. I'm inspired by a lot of artists like HARDY, Wallen, Aldean, and even a lot of the smaller up and comers making waves and pushing boundaries! Can't get enough of it."
Josh released his newest single, Life Ain't So Bad on 19 May. Catchy, upbeat and a little nostalgic, the single explores the idea of finding joy and appreciating the little things in life that often slip from the mind. An infectious melody and uplifting lyrics, this song is sure to resonate with listeners of all ages.
"This song has been a turning point for a lot of things in music for me so far. Sure, it's about going through the dark and finding the light and writing this song has led to some of my proudest moments with other tracks."
Don't miss Josh Setterfield at Birmingham's premier country songwriter night Nashville Sounds In The Round on 1 June and hear the new single live, stripping the song back to its origins and transporting the audience right back to the writing rooms.