B:Bold: Ashley Allen on developing your character as you do your instrument
/ News
14 Feb 2023
News Story
From performing to more than a billion people in the 2018 Commonwealth Games opening ceremony in Sydney to topping the Amazon and iTunes charts with his 2020 debut album "Sublime", the sky is not the limit for Birmingham musician, educator and keyboardist Ashley Allen.
"You are good enough," Ashley replies without hesitation when asked what he would say to any aspiring musicians now. "Don't feel like you have to hide anything, you know, just put your art out there. Be bold. Put the time and the effort in and it'll come to you. Whatever you're looking for, it'll come."
Ashley is back at Symphony Hall for this interview, sitting on the plush seats of the Director's Lounge where just five years ago he found himself playing the keyboard beside Dionne Warwick as part of Birmingham Black History Month.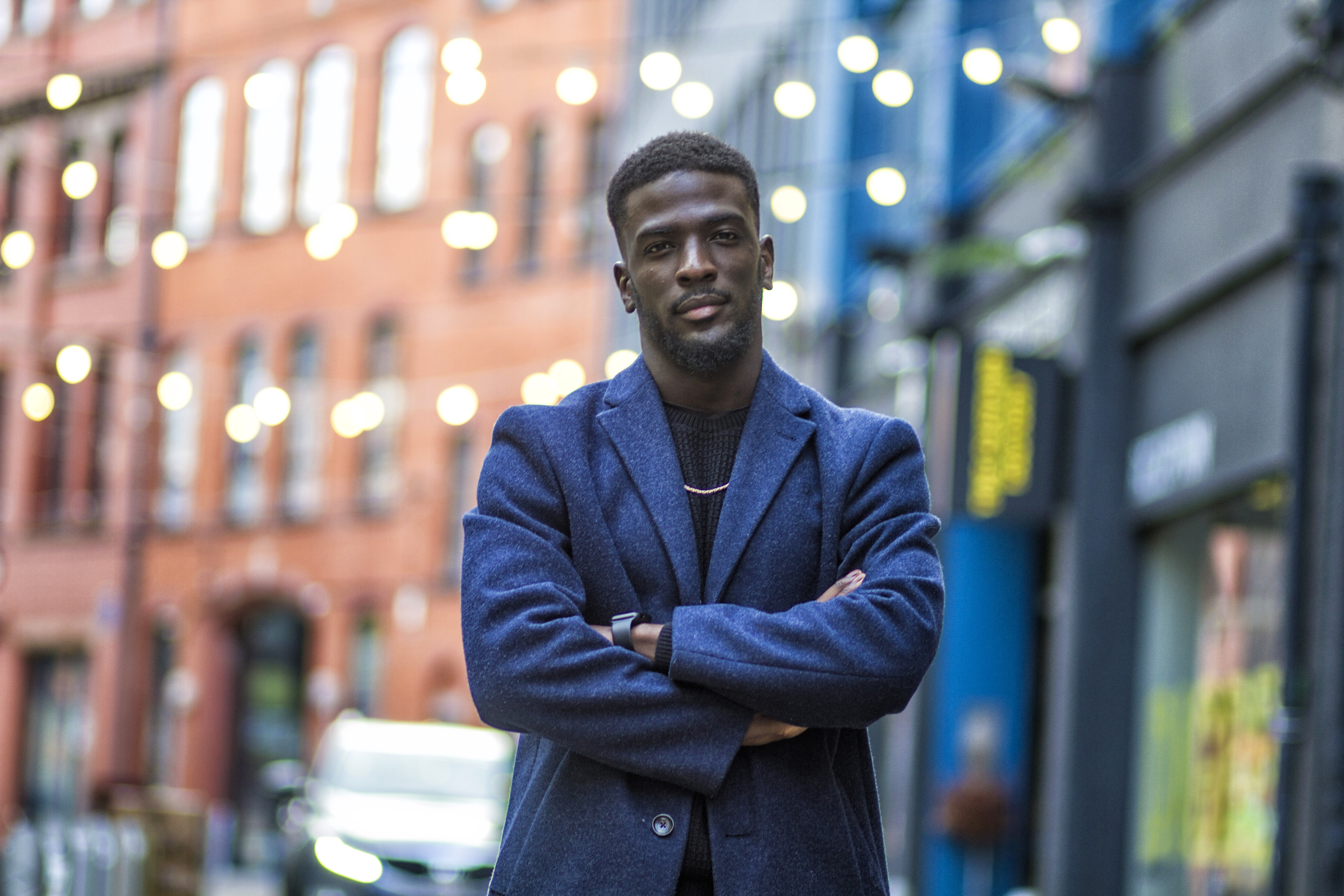 Book your FREE ticket
Ashley Allen | Fri 3 Mar | Jennifer Blackwell Performance Space | 5pm
"I think the Dionne Warwick one was a real moment," he says thoughtfully. "Because—it's quite funny actually. When I was escorted to the room. I was cool. I wasn't nervous or anything like that. I was fine. I said: I've got this. Then about ten minutes after sitting down, a whole swathe of press and PR people came streaming into the room with photographers and videographers and I just became very nervous." Ashley recalls all of this with a chuckle. "All the things I'd planned to do kind of left my mind. I managed to get myself together a bit and play it safe but [Dionne Warwick's] persona, her demeanour—she was really welcoming. She's a lovely person to just network with [and to meet] people that I wouldn't necessarily come into contact with in my everyday life was super cool."
This confidence and passion for his craft shines the most when Ashley talks about his musical inspirations and the role his family, especially his father, played growing up. "I got into music through my dad really. He's a musician and introduced me to lots of records. Great artists like Yellowjackets and listening to them, I've become very, very familiar with other artists like Herbie Hancock who's had a massive impact on me and other jazz pianists like Art Tatum, Oscar Peterson."
"By the time I turned 18, I started to get more involved in college performances and networking events and that was kinda the catalyst that made me realise this was something I wanted to pursue."
Ashley filmed on the Symphony Hall Stage during the 2020 lockdown as part of the Now Is Not the Time For Silence project alongside his Quartet to amplify their voices and experiences of racial inequality, before becoming one of the Jamie Cullum's recommended artists in 2021, culminating in a series of performances at Symphony Hall.
For me it was to develop a good character. Because that's the thing that ensures longevity in music and that's something that I really try and live by and just to put as much practice into developing your character as a person as you do your instrument.

What was the best advice you received when you first started in music?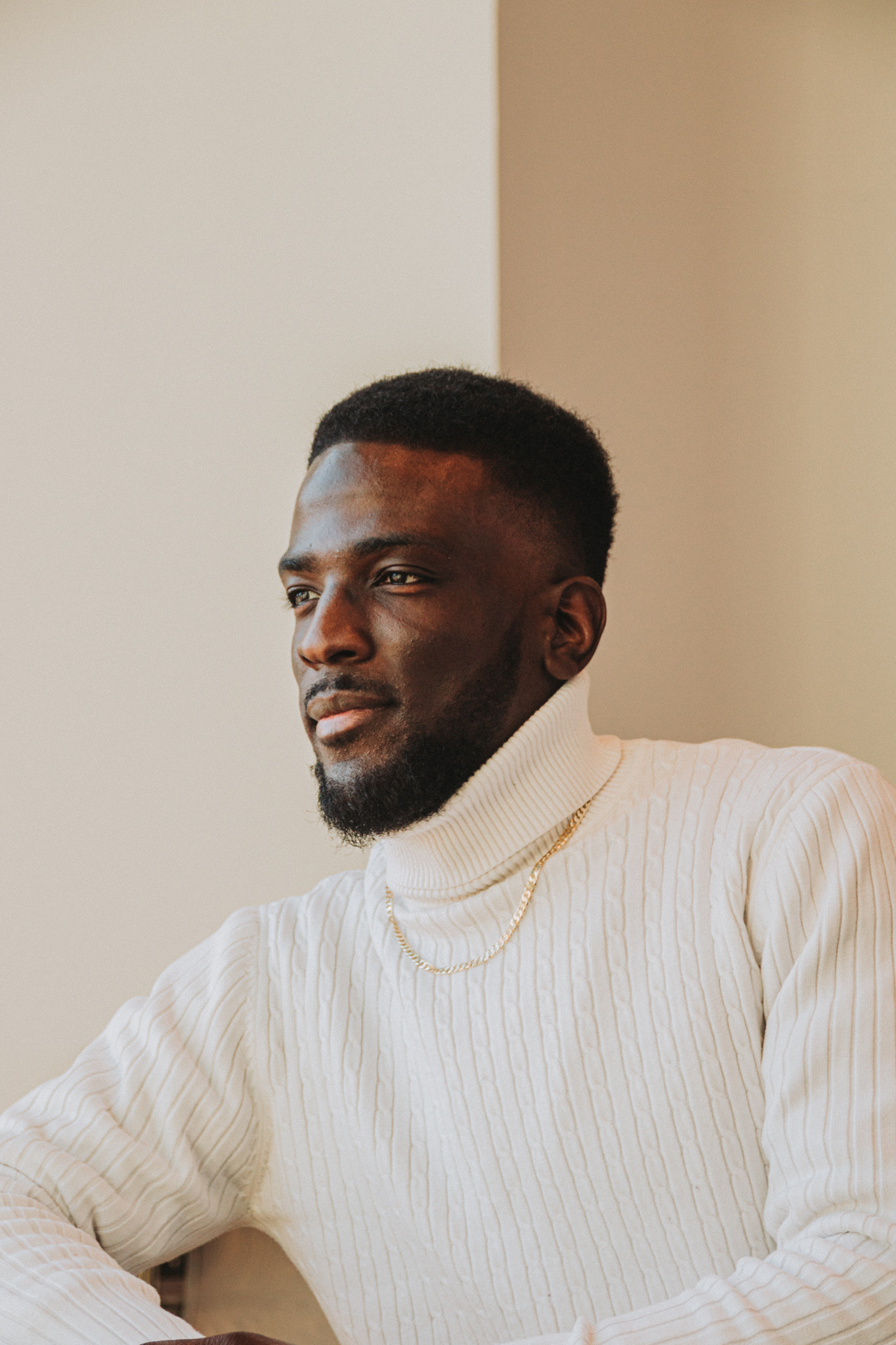 But Ashley's relationship with Symphony Hall started way before he stepped onto its iconic stage. "I went to the Wynton Marsalis and the Jazz at Lincoln Orchestra performance in 2012 at Symphony Hall which was just really cool. That was the first live jazz performance I'd seen of that kind. I learnt so much about arrangements, on-stage interaction between band members and the sound was just phenomenal as well. That's one that really sticks out."
Ashley is set to take over the Jennifer Blackwell Performance Space on Fri 3 Mar promising "an eclectic night of musicality."
"I always bring lots of artists from Birmingham with me. Just a kind of collaborative experience, really, of various artists. We tend to cover quite a lot of musical genres. We've got sounds from Jazz, funk to folk music to hip hop to all sorts really, even elements of garage."
But he has his eyes set on the whole world. "I'm trying to finish my second album which has been in the works for quite a while, so hopefully I can get that done this year. And then alongside that just lots of performances for friends—can't say too much about this one, but I should be in the States doing some musical ventures. More details to come!"
You can listen to Ashley Allen's chart-topping debut album on Spotify ahead of his performance at the Jennifer Blackwell Performance Space on Fri 3 Mar.
Interview by Lerah Barcenilla, Marketing & Communications Officer

Photography and Filming by Ibi Keita, Digital Marketing Assistant