BBC Inside Classical Special: Beyond the Bricks of Brum at Symphony Hall
/ News
19 Oct 2022
News Story
As part of the Birmingham 2022 Festival, B:Music worked with local artists to produce a special one off event celebrating Birmingham.
Casey Bailey, Birmingham Poet Laureate worked with Sanity the MC, B:Music Associate Artists Black Voices, who invited Jasmine Gardosi, Agaama, John Bernard and TrueMendous to share the Symphony Hall stage - and their work was set to music Jules Buckley, performed with the BBC Symphony Orchestra and conducted by Dalia Stasevska.
The show was recorded live in its entirety by the BBC who will play it as part of their Inside Classical Season this weekend.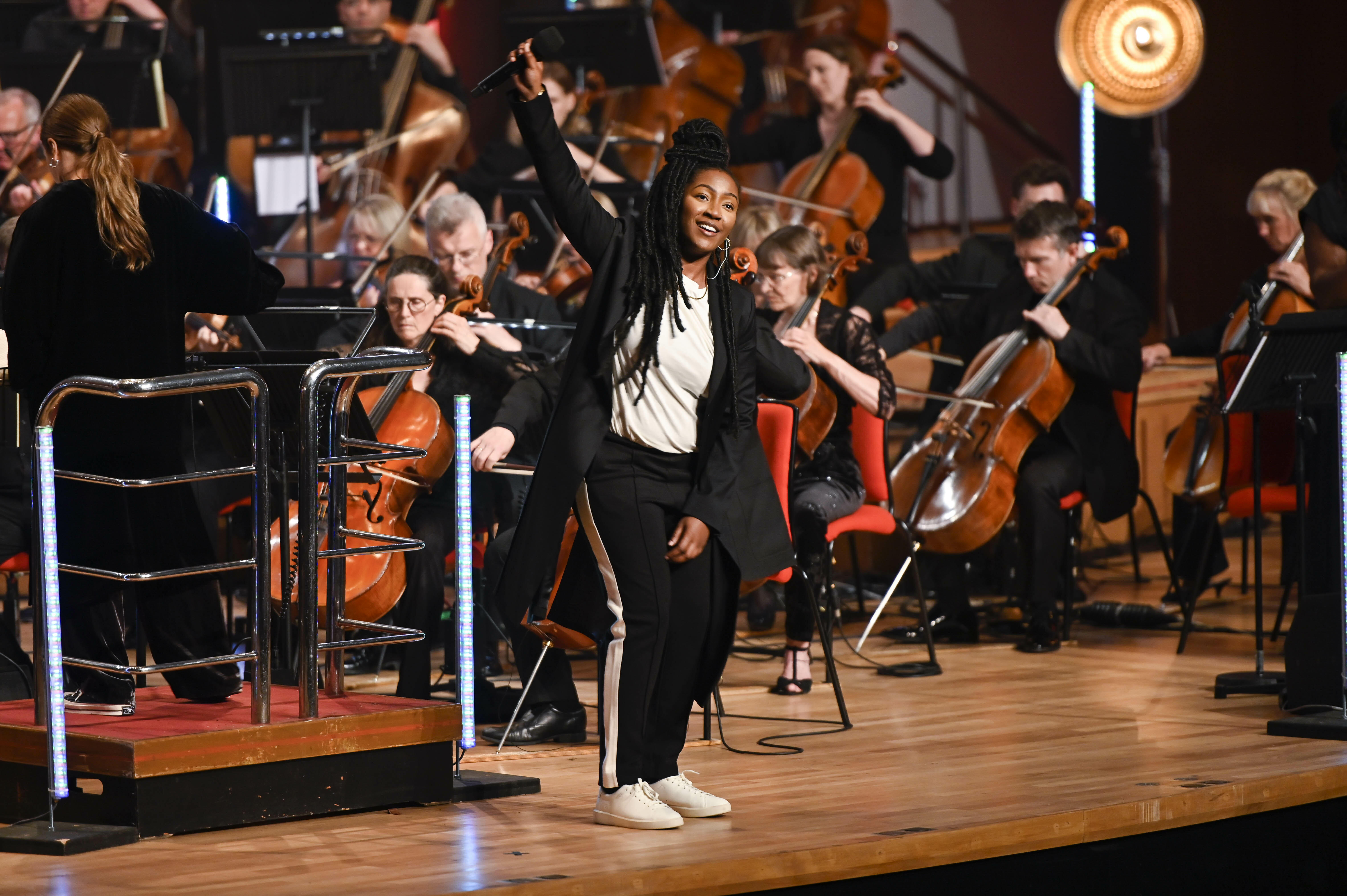 Watch Beyond the Bricks of Brum on Inside Classical
Sunday 23 October 8.00pm
---
Want more?
Jasmine Gardosi will be performing her new show 'Dancing to Music you Hate' on the Jennifer Blackwell stage at Symphony Hall in January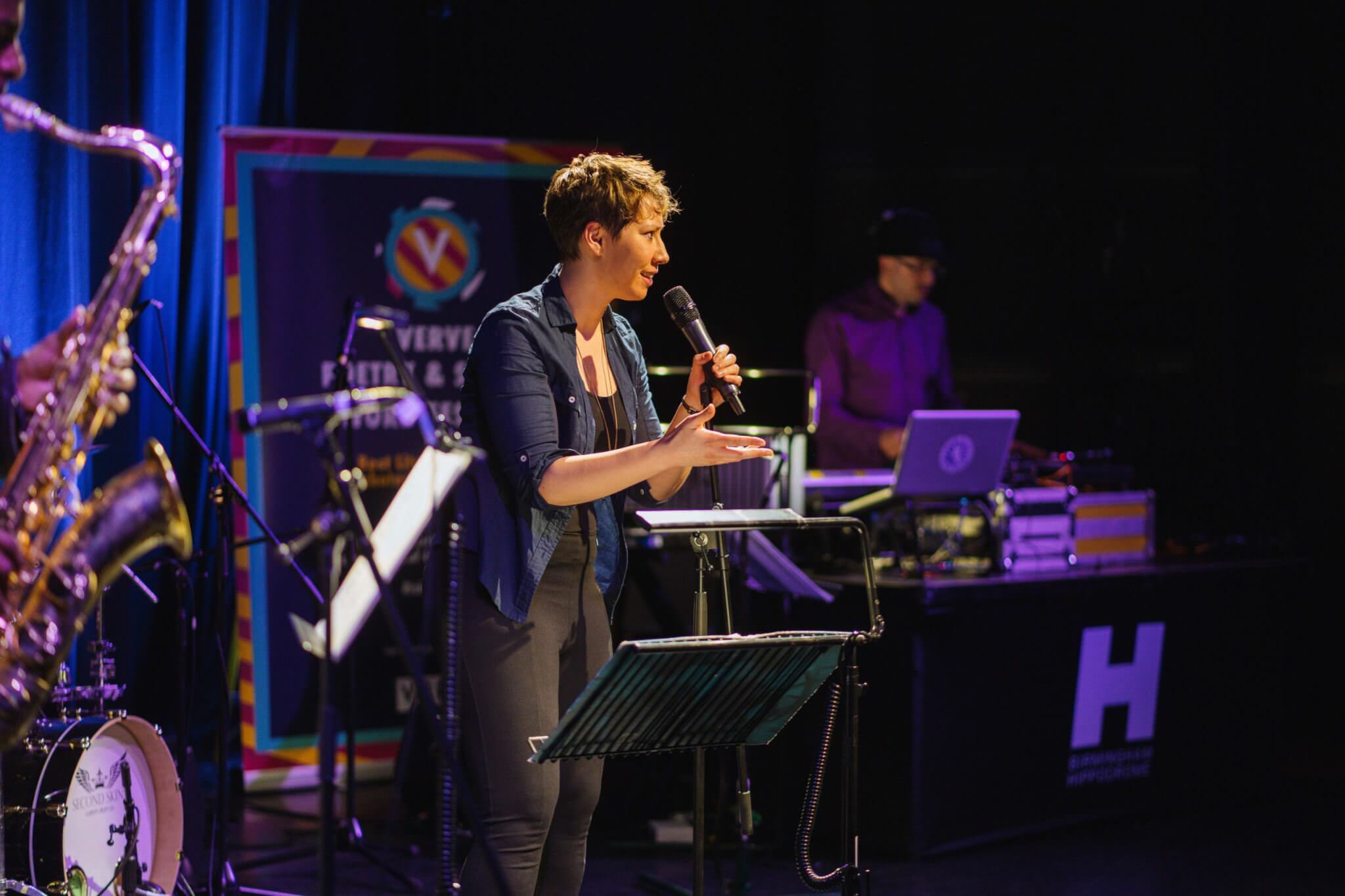 Book Now: 24 January 2023