Award-winning pianist releases new album: Live at Symphony Hall
/ News
26 Nov 2021
News Story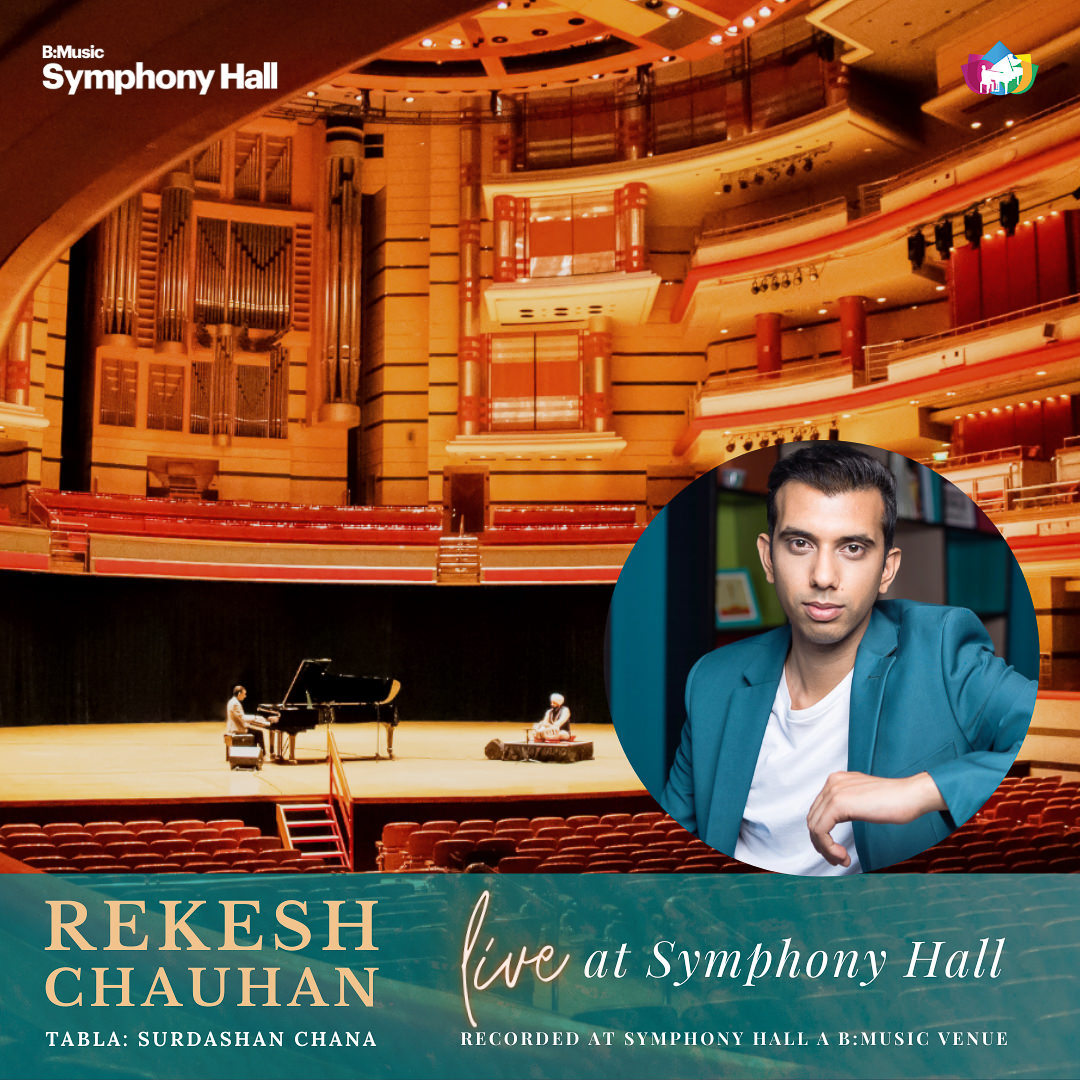 Chauhan's second classical album, Live at Symphony Hall, to focus on celebrating diversity through his music, coinciding with the Commonwealth Games opening in 2022.
Multi award-winning British pianist, Rekesh Chauhan, to release his lockdown album, recorded at Symphony Hall, a B: Music Venue.
The album beautifully and technically captures a range of emotions from an artists' view; reflecting on Britain emerging out of the COVID pandemic and looking forward to celebrating an important year for Britain, with the Queen's Platinum Jubilee and 2022 Commonwealth Games in sight.
The album reflects Chauhan's identity with glittering embellishments of his Indian heritage portrayed uniquely on the piano.
The nuances of the musical pieces focus on the ancient raga [melodic scale] system of northern India, dating back to the 9th Century. The tracks are titled according to the raga name, with the performances skilfully combining both western and eastern influences.
Recorded in lockdown, in the heart of Birmingham, Chauhan's hometown, the album offers a taste of the diversity the city has offer. The iconic venue is an apt choice capturing the ambience of a diverse city and a global stage to celebrate the 2022 Commonwealth Games - recorded in a city which Chauhan says "has given me so much".
Through combining different cultural styles I have found myself studying the history of the music I play and how the evolution of culture has had a vital role in the music.

Rekesh Chauhan
Though our iconic concert halls were closed due to the pandemic, they did not fall silent. We were delighted to welcome a range of artists, including the incredibly talented Rekesh Chauhan, into the world-renowned Symphony Hall to make music and I'm thrilled that music fans will now have the opportunity to hear it with the release of this album. Music is made to be shared.

I believe music will play a powerful role in reuniting communities after the isolation and hardship of the past year, and I hope that our halls will be a beacon for that reconnection.

Nick Reed, Chief Executive
Live at Symphony Hall releases on 9 December 2021 across all digital audio platforms.