Africa in the Lounge: The best of African sounds and styles streamed direct to your home
/ News
4 Nov 2021
News Story
Africa in the Lounge is the fantastic livestream concert series by African Night Fever, which brings sounds and styles from across the continent live into your home. With 20 concerts in the series, Africa in the Lounge has attracted thousands of viewers from the UK and around the world.
This December, for the first-time ever, you can stream the special one hour performances direct from B:Music's Facebook page.

B:Music Facebook
Follow to watch the live streams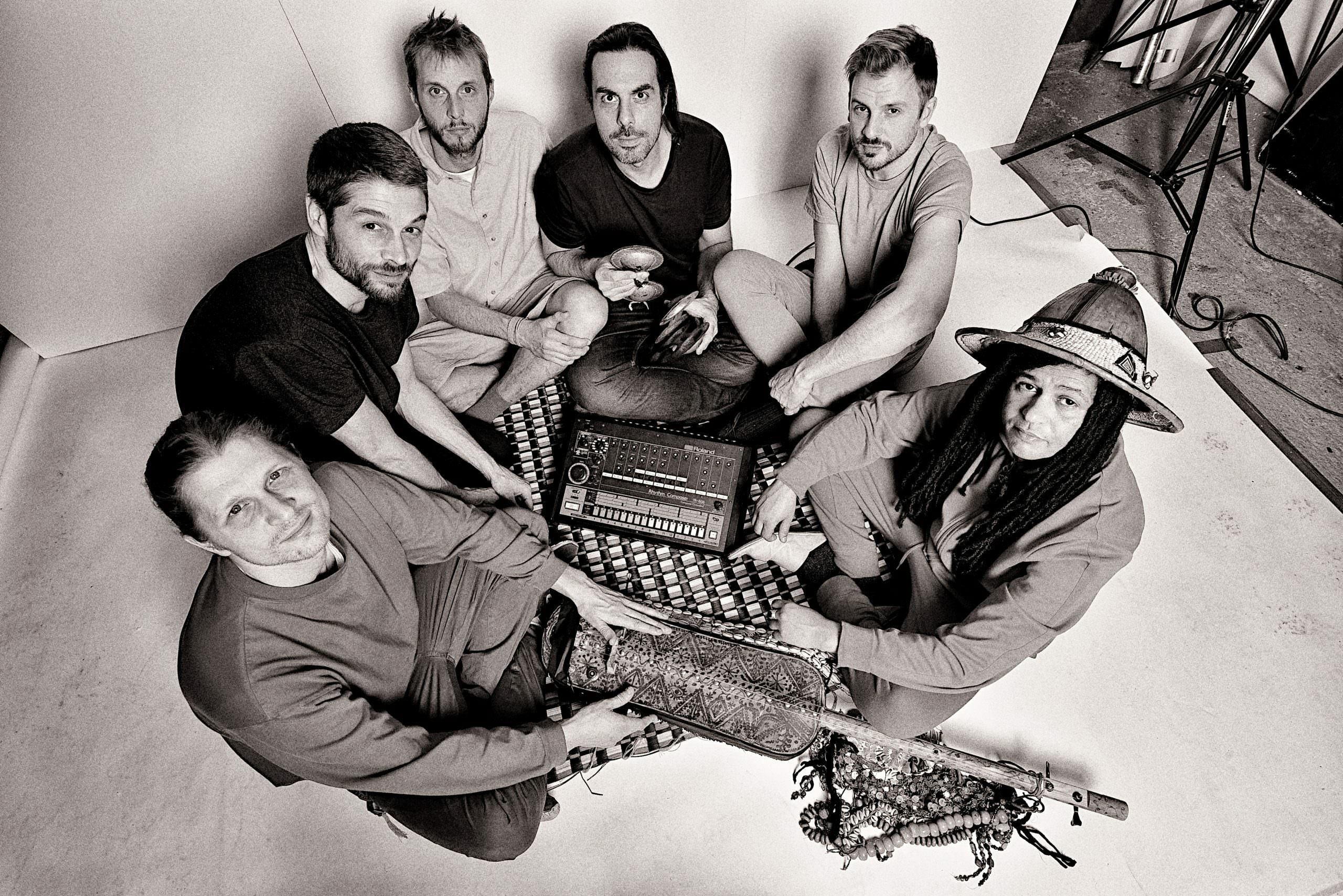 B:Music YouTube
Follow to watch the live streams
---
Electric Jalaba: Sat 4 December 2021, 8pm - 9pm
Electric Jalaba is a band who takes hypnotic North African gnawa music to a new dimension. Signed to the legendary Afro-jazz label Strut Records, their sound is a psychedelic meeting of tradition and ritual with contemporary electronica.

Click to watch the livestream
Bringing the otherworldly sounds of electronic trance music to Moroccan ritual gnawa

New Internationalist
Centred around Moroccan gnawa master Simo Lagnawi, Electric Jalaba comprises six accomplished musicians with a telepathic empathy. In Arabic, they call this quality 'el hal' or 'the feeling'. "It's the feeling that comes when we're playing and totally forgetting where we are," says producer and bassist Olly Keen. "The feeling of being grabbed by the music and lost in the groove."
---
K.O.G.: Fri 10 December 2021, 8pm - 9pm
Kweku Sackey aka K.O.G (Kweku of Ghana) is a multi-dimensional creative force - a singer, rapper, percussionist, arranger and bandleader.

His euphoric afro-fusion sound, shamanistic live performances and fierce patois rap style has seen him join the likes of Thundercat, Femi Kuti and Fatman Scoop on stage.

Click to watch the livestream
Ghana's finest

Jools Holland on K.O.G.
Now based in Sheffield, Sackey leads the hi-life / hip-hop / funk collective K.O.G. & The Zongo Brigade. He also fronts Onipa, the afro-futurist project led by Tom Excell from Nubiyan Twist, a band with whom he has collaborated extensively, including on their 2021 hit, If I Know.
Don't miss a high-octane performance from an inimitable artist.
---
Diabel Cissohko Band: Fri 17 December 2021, 8pm - 9pm
Coming from a great line of Cissokho griots, Senegalese singer, songwriter and kora player Diabel Cissokho has spent his career exploring the blues roots of his griot traditions.

Click to watch the livestream
Griot rock that knows how to roll

Songlines
With an exceptional musical pedigree and a virtuosic talent, he has toured internationally as Baaba Maal's longtime kora player, and performed alongside world class musicians Youssou N'Dour, Pee Wee Ellis, Paul McCartney many more.
Now Cissokho's mission is to bring his unique Afro Mandingue Blues style and transcendent Mandinkan melodies to the world, and be an ambassador for a new generation of Senegalese music.