A B:Music Love Story
/ News
7 Feb 2023
News Story
To celebrate Valentine's Day, B:Music asked Sally Rea Morris and Steve Marks of Gasoline & Matches to share their Brummie B:Loved story...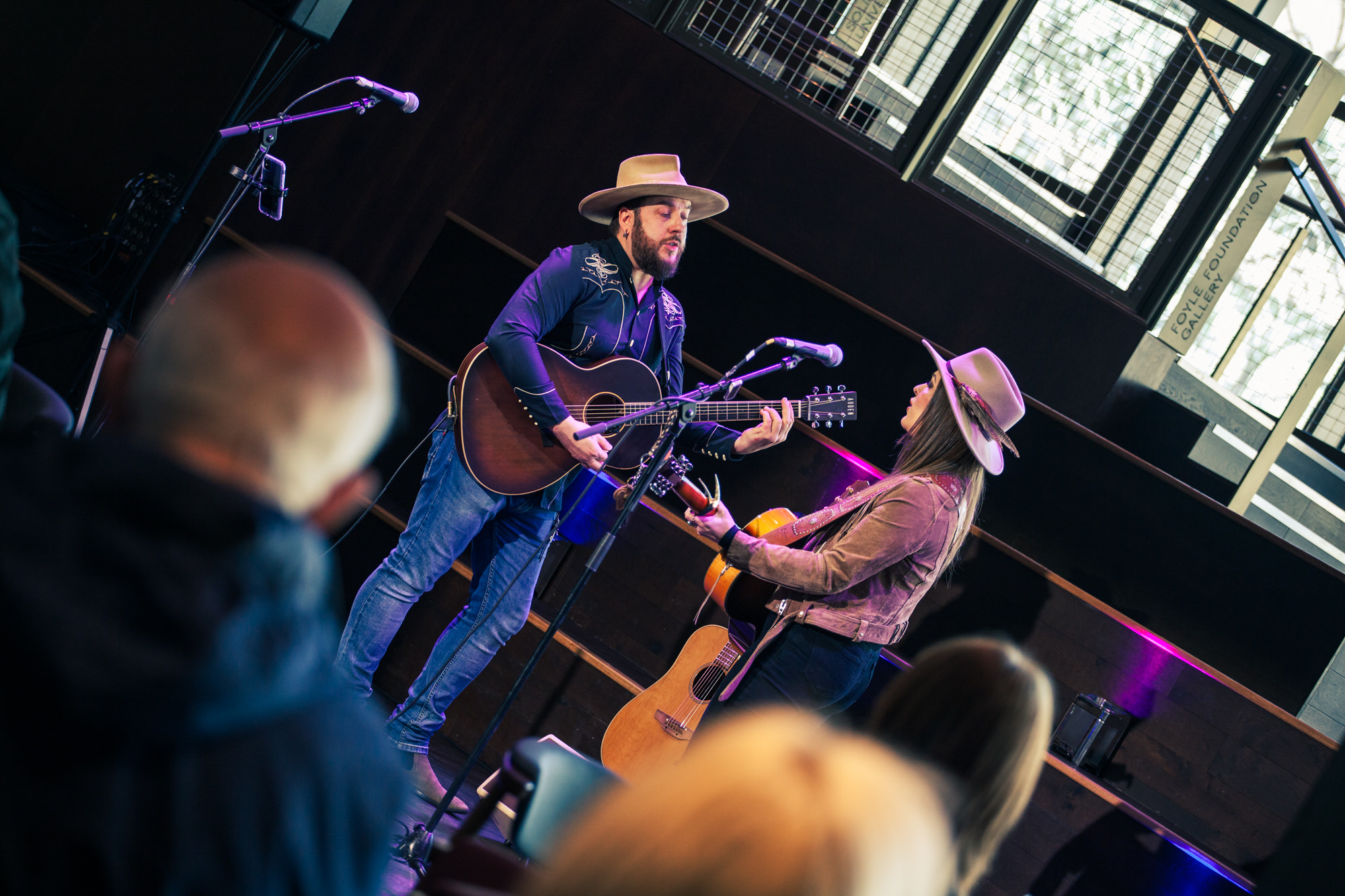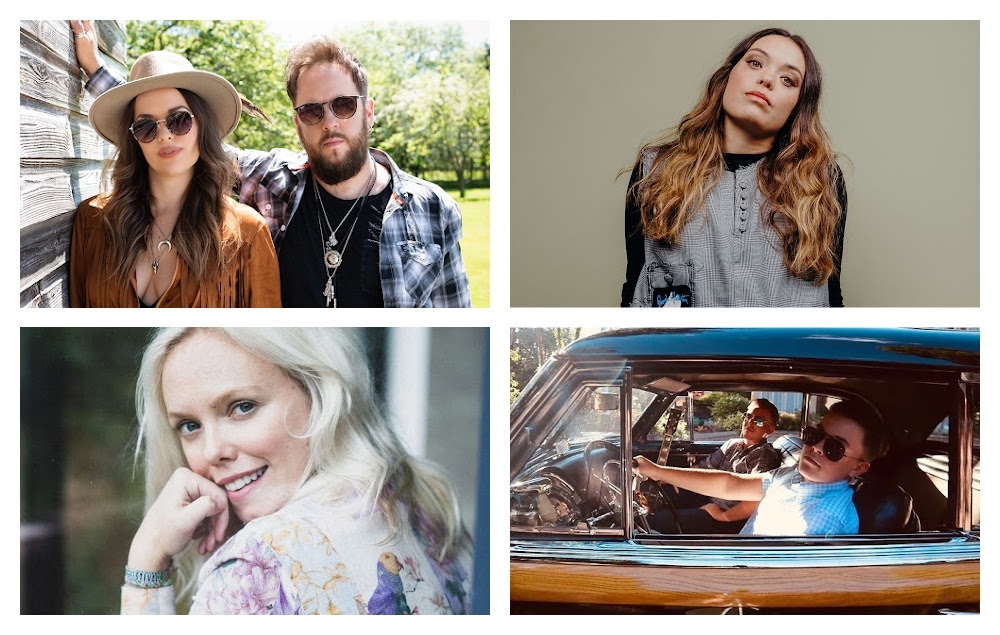 Book Now: Nashville Sounds In The Round: Gasoline & Matches, Kylie Price, Emily Faye & Eric & Jensen
Thu 23 Feb | Jennifer Blackwell Performance Space | 7:30pm
Sally: We met back in 2010 in a Music shop in Birmingham! I was looking at acoustic guitars and having a conversation with one of the guys in the shop just talking music, and Steve heard me mention my favourite artist Butch Walker.
Steve: It caught my attention, because Butch is such a great musician, but was a little more unheard of at the time so to hear someone saying his name instantly made me want to meet this girl!
Sally: Back then I was hosting a popular open mic night, so I invited Steve to come along. We started singing covers every now and then and musically we matched quite well. It wasn't long after that I found out I was moving to America and would be leaving the country for some time.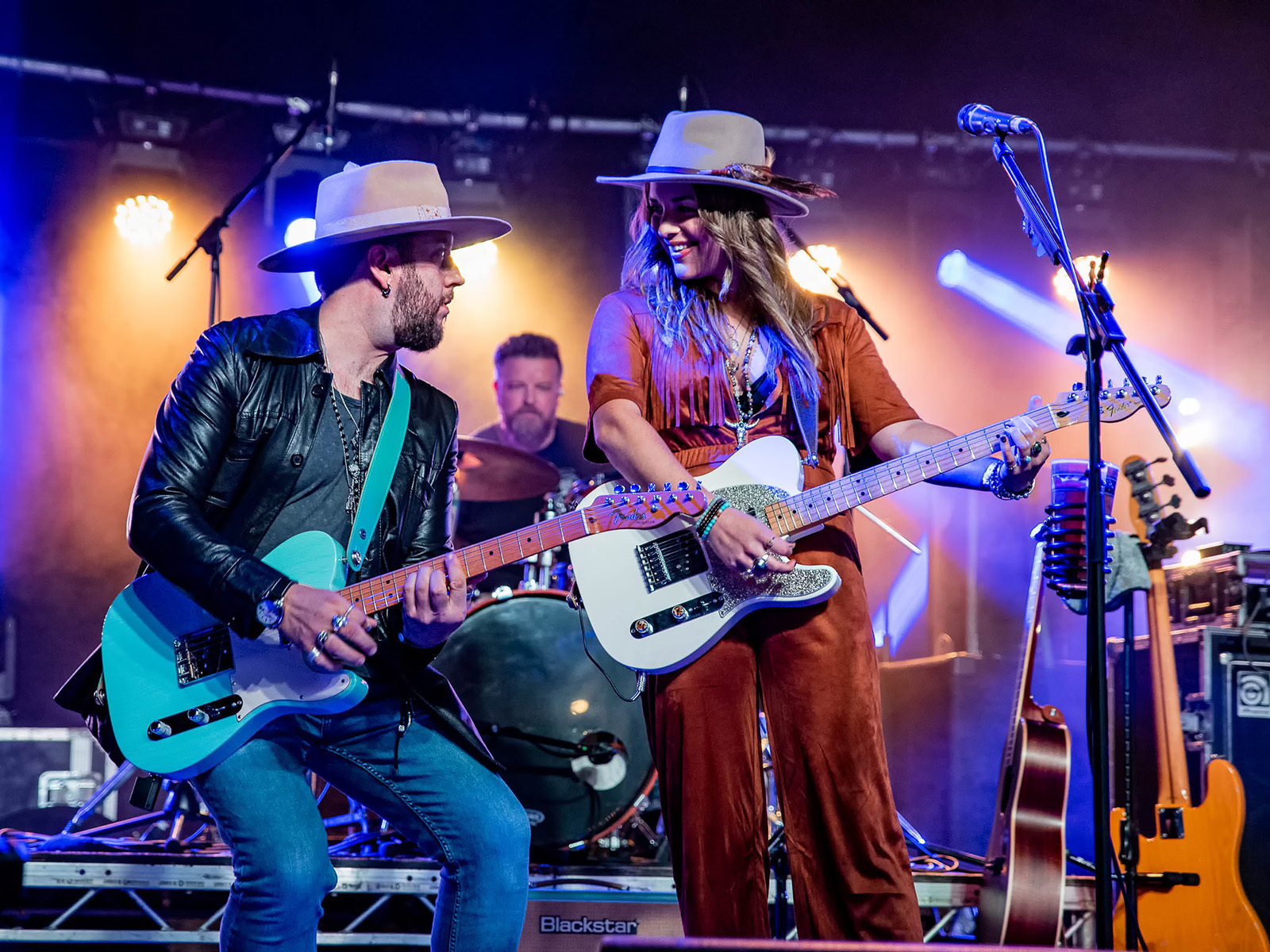 Steve: Knowing Sally was going away, I wanted to create a special memory, so we booked in with a friend of mine to record an EP before she left. She taught me the songs that morning, and we literally learnt, recorded, and even performed them on the evening all in a day! Just a stone's throw from Symphony Hall at The Yard Bird.

"Music plays a huge part in our relationship. Being with a musician isn't an easy ride. The late nights, the long journeys, the frustrations of writing and rehearsing and essentially being married to music."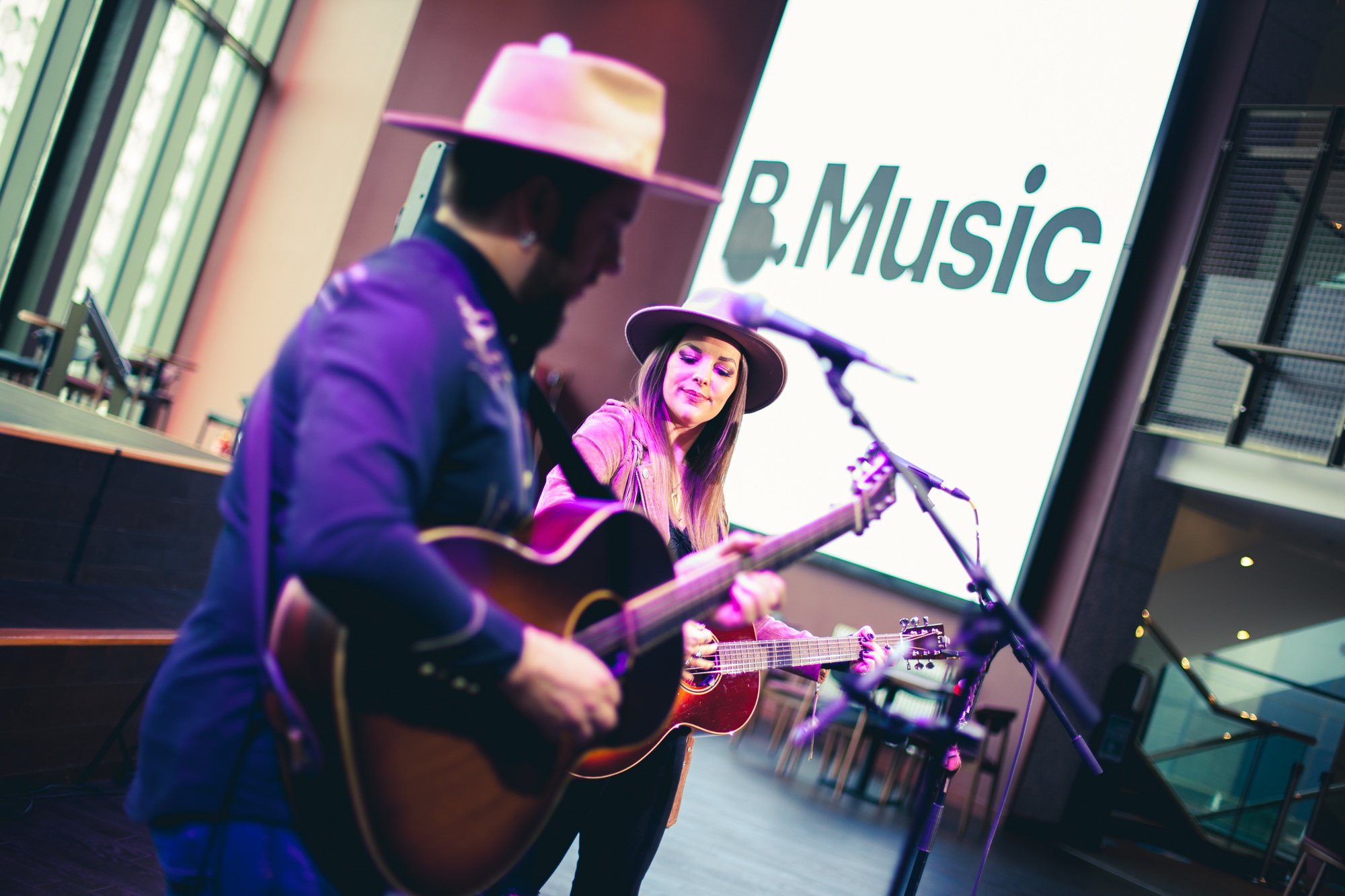 Sally: I ended up spending more time in America than planned. Fast forward a little, and we reconnected around 2015 and formed Gasoline & Matches! We actually came up with the name on a road trip in America! I had bought loads of the soundtrack CDs for the TV show 'Nashville' to keep us entertained on the journey, and the cover of Buddy & Judy Miller's song came on, and Steve was like "Gasoline & Matches would be a great band name!" I agreed, and it stuck!
"I think there's a lyric in the song Faithfully by Journey that is 'loving a music man ain't always what it's supposed to be' and that rings true for any musician. Doing music with your partner is pretty special and we wouldn't want it any other way."
Steve: 2022 saw our mutual favourite artist Butch Walker do his first stateside tour in 6 years. We brought tickets and planned to go to Nashville to see a show. I had previously spoken with Butch on a few occasions regarding musical equipment and just friendly stuff. I decided that this was the perfect moment to propose in front of huge audience of course! I reached out to Butch and we spoke of my plan, to which he was happy to help plan out. The evening rolled around. Butch played an amazing show and during his encore he called me out, handed me his mic and I dropped to one knee. Of course, the crowd loved every second and I lost count of how many Americans I high fived…a wonderful moment!
Tell us your #MusicConnectsUs love story on Instagram @bmusic_ltd and Facebook @bmusicltd