Organ Scholarships
There's nothing quite like having B:Music's Organ Scholar on your CV, it's a golden tick and an opportunity you can't really get anywhere else.

James Luxton, who held the Organ Scholarship from 2009 to 2011
---
Many concert-goers to Symphony Hall may not even notice the organ, which though huge – one of the pipes is so big it had to be brought in by canal boat – does blend into the decoration behind the stage. It's only when it's played that its full remarkable power is revealed.

"It has such a crystal clear sound," says Alex Jones, who held the position of Organ Scholar in 2012/13. "Playing the Symphony Hall organ is scary because there's nowhere to hide – the hall picks up every detail."
Journalist Roz Laws spoke to three former organ scholars at Symphony Hall, a B:Music venue following the milestone 800th recital from revered Birmingham City Organist. Thomas Trotter was appointed Birmingham City Organist in June 1983 at the age of only 26 and is only the fifth organist to hold the post since 1842.
All three scholars admire the world-class acoustics of Symphony Hall's organ, while venerating the history of the Town Hall's. The latter dates back to when the hall was built in 1834 and was then the largest organ in the country, with 6,000 pipes up to 32 feet long. It's been played by the likes of 19th century composer Mendelssohn.
And they all agree that having access to two world-class organs was a huge perk during their studies at Birmingham Conservatoire. As organists are usually musicians who don't own their own instruments, being able to sneak into Symphony Hall in the evening for a practice was a particular highlight.
Alex remembers: "They'd give me the keys and leave me alone in the empty hall. It was actually hard to get work done because I just wanted to play with it – to have this incredible organ at your fingertips was a huge privilege."
He adds: "The B:Music organ scholarship is so import for incentivising young people to get involved in organ playing, and for demonstrating the opportunities for organists in a secular atmosphere. They're not just in churches."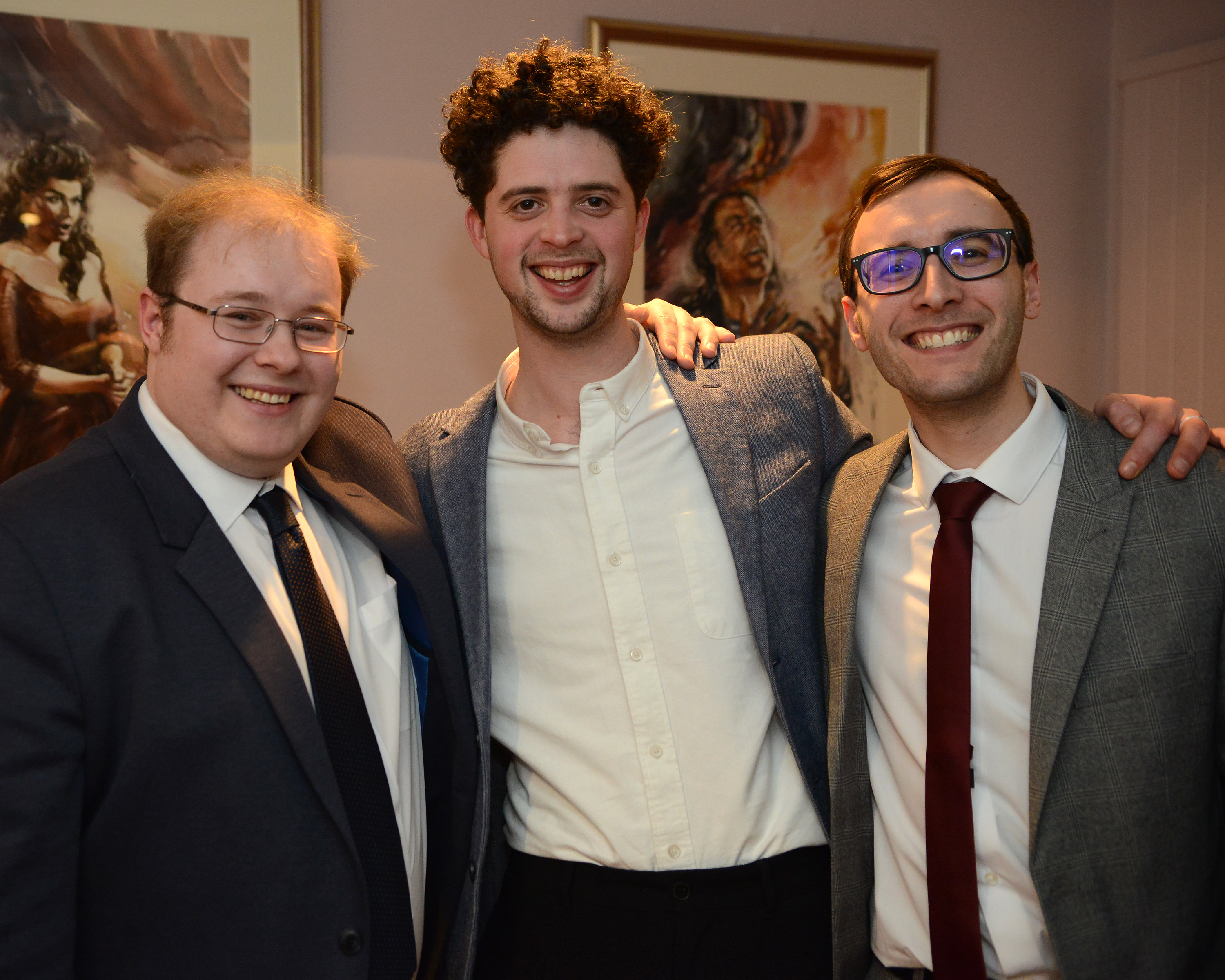 Named 'the king of instruments' by Mozart, the organ can be used to play much more than Bach and hymns. For his 800th recital, Thomas Trotter played an old favourite, his arrangement of Dukas's The Sorcerer's Apprentice "designed to show off what this great organ can do".
Will Weir, who succeeded Alex as scholar, enjoys playing a medley of Lady Gaga hits and reports that "Poker Face sounds quite cheerful on the organ". He's just performed at the contemporary music festival Ideas of Noise in Birmingham.
"They had a whole day on Saturday just focused on the organ," he reports. "The response from many was 'whoa, I didn't realise the organ could make all these noises'. I think there are more young people interested in it now."
Part of the B:Music scholar's role is leading education programmes to bring organ music to a wider audience.
"Doing presentations for schoolchildren really brought me out of my shell," says James Luxton, who held the scholarship from 2009 to 2011. "I took up the organ as an act of rebellion – they say children should be seen and not heard, but I really wanted to be heard!
"There's nothing quite like having B:Music's Organ Scholar on your CV, it's a golden tick and an opportunity you can't really get anywhere else. I'm always asked about it in interviews – I've worked at a boarding school and now at Liverpool Metropolitan Cathedral."
James himself has played for a Pope, performing in the seminary of Oscott College during Pope Benedict XVI's visit to Birmingham in 2010.

Alex, who lives in Alabama, America, is currently helping to restore the world's largest fully-functioning organ in Atlantic City. With 33,000 pipes in eight rooms – five times as big as Symphony Hall's – it's the loudest instrument in the world and was built for an arena designed to hold 30,000 people.
Incidentally, the second largest functioning pipe organ is in the Macy's department store in Philadelphia. It has 28,000 pipes over seven floors and is still played twice a day – it's accessed through the ladies' lingerie department.
Alex says: "Organ playing has taken me halfway round the world. I've toured all over the States and played organs in the Chicago Theatre and the Orpheum in Memphis, where I performed Crazy by Willie Nelson.
"It really worked, I was amazed how good it sounded. The organ will always have that over, say, the piano. You have infinitely more colour and variety of sound, and also the dynamic range from the very softest notes to breathtaking fortissimo. It's a wonderful instrument."