Fund a Bursary
B:Instrumental in a young person's development and open up a world of music making to those who would otherwise be unable to take part.
With the support of generous bursary donors, we can offer a young person the chance to take part in our award-winning talent development programme B:and Together for free.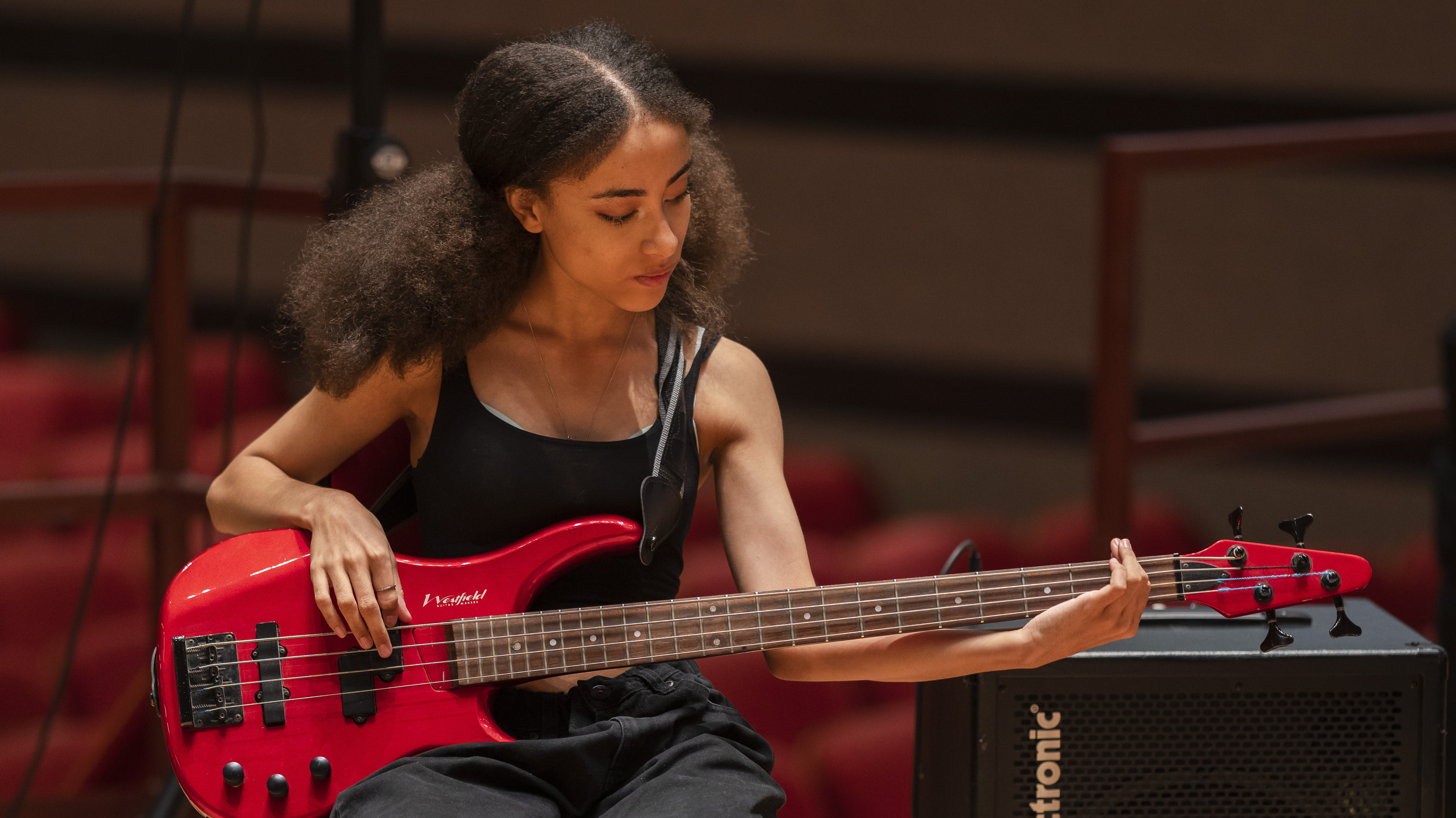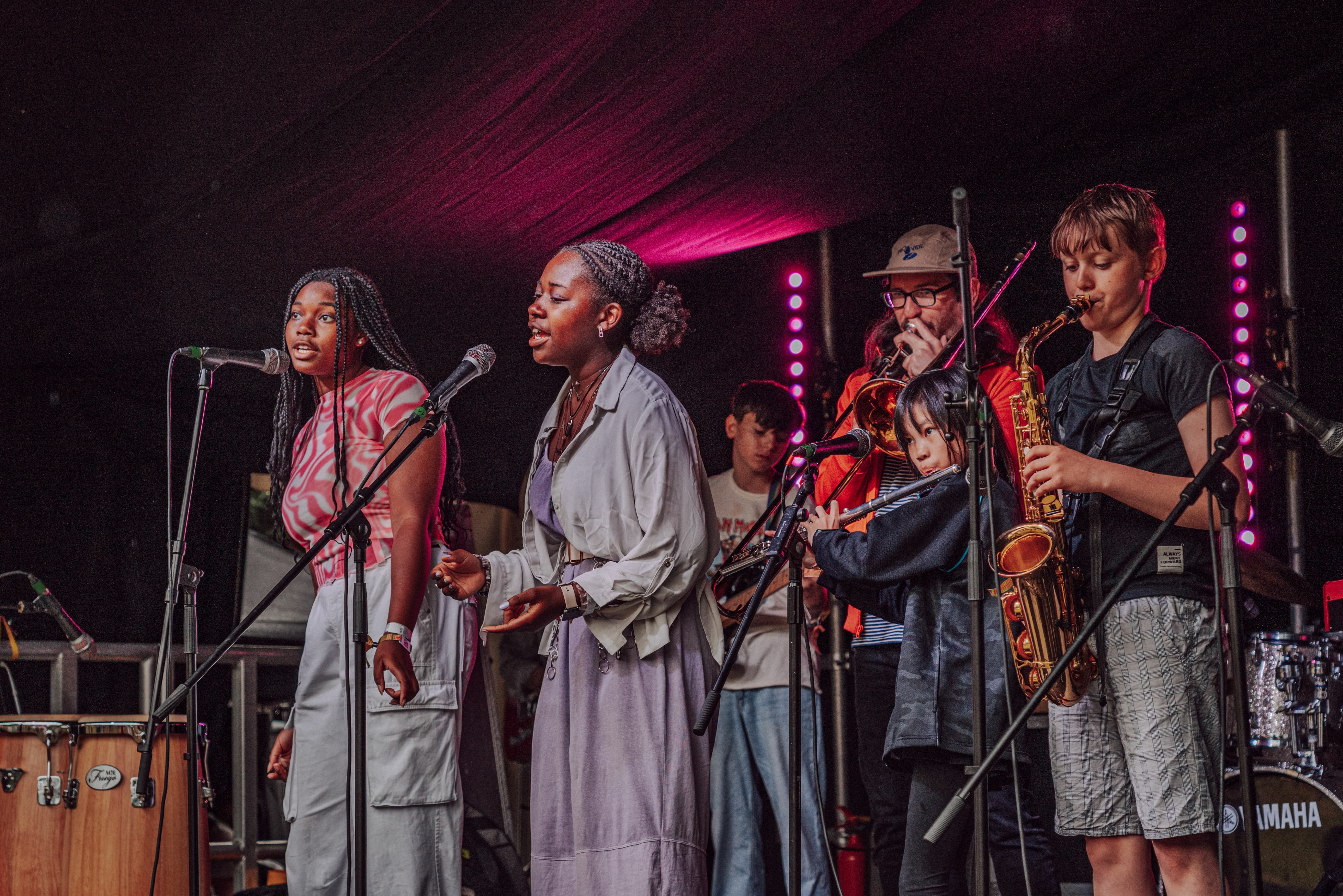 'My teenager, who stopped singing through lockdown, is singing again. Thank you so much.' B:and Together Parent
Through weekly sessions at Symphony Hall, these young participants have the chance to develop their musical skills, grow in confidence, engage with their peers and achieve their potential. It is widely accepted that participating in music activities can dramatically improve young people's wellbeing. We are therefore passionate about making these vital opportunities accessible to as many young people as possible and removing barriers that some families face.
Fund a Bursary Now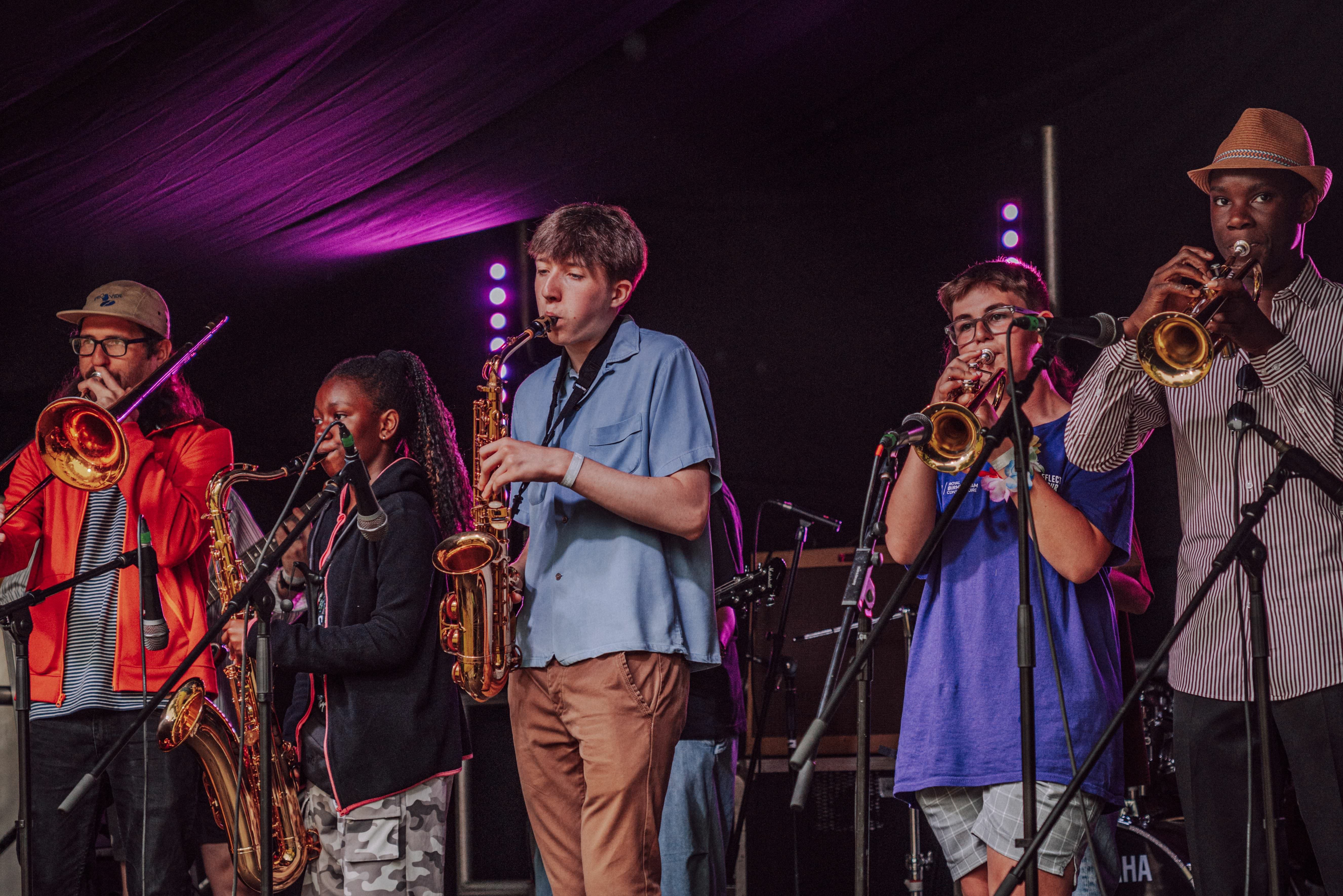 £70 could support a child for a term
£200 could support a child for a year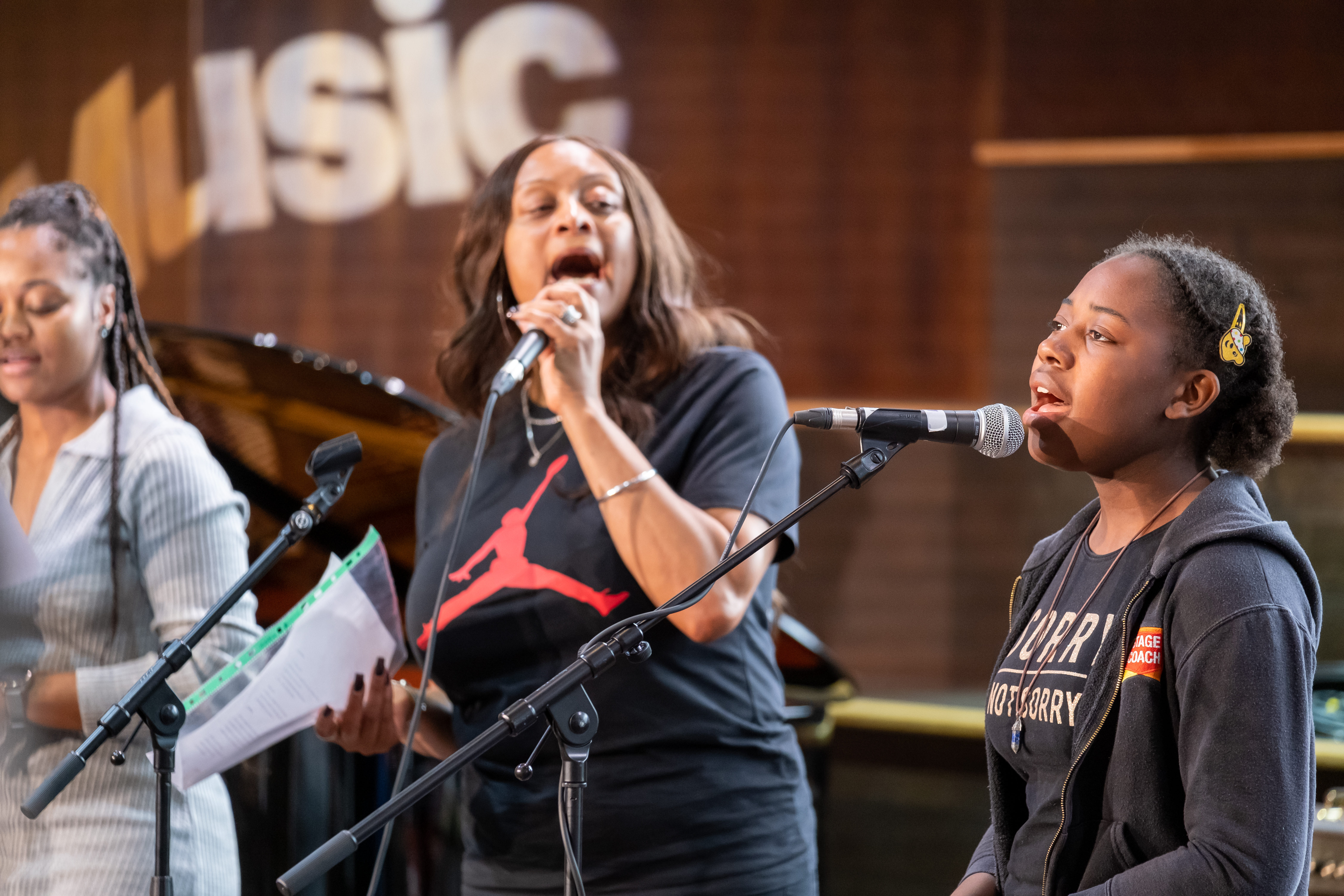 Donate a different amount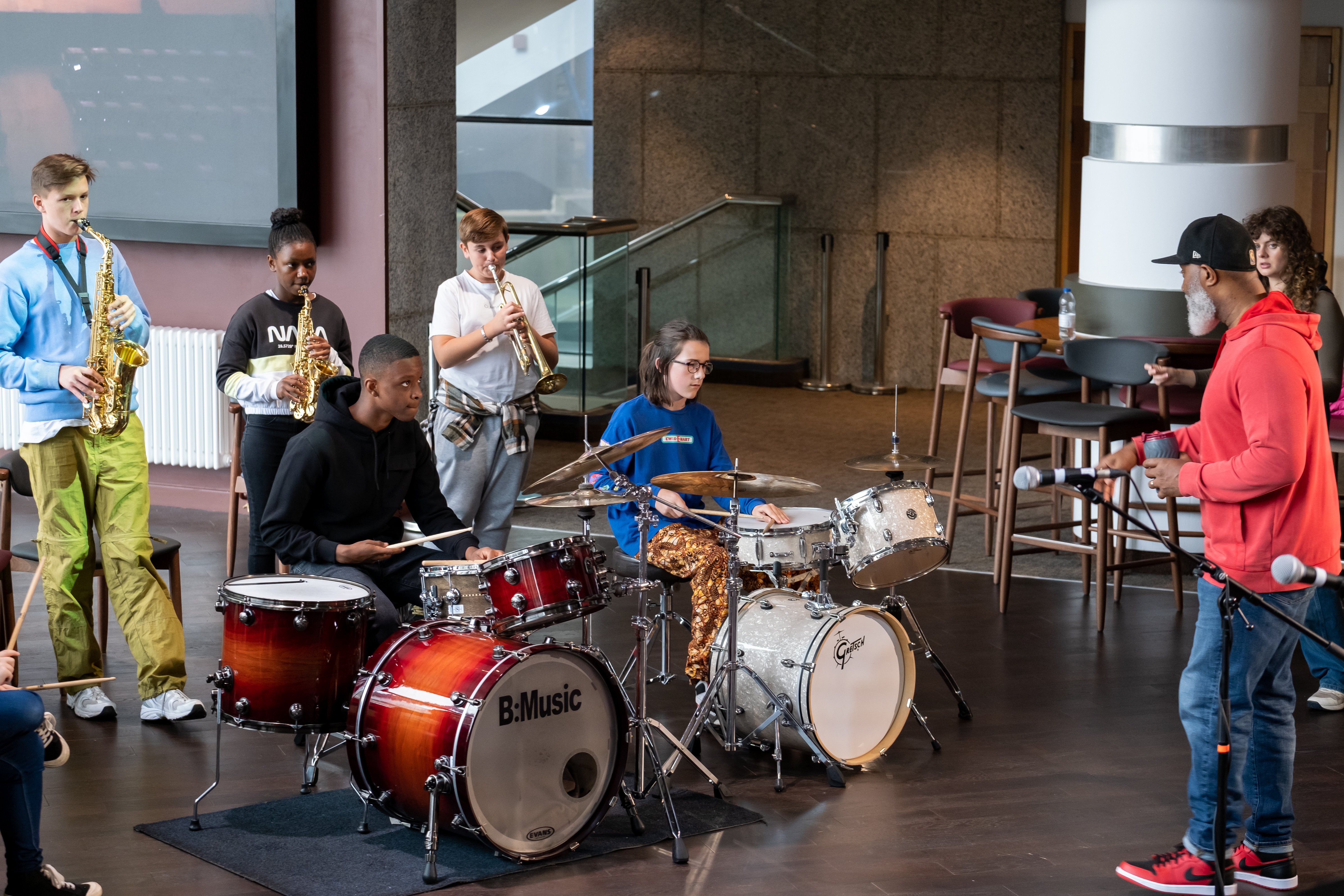 As a charity, any donation, big or small, helps us keep running our B:and Together sessions and supporting the next generation of music makers. To find out more about bursaries or our talent development programme, please contact development@bmusic.co.uk