Symphony Hall
Scott Bradlee's Postmodern Jukebox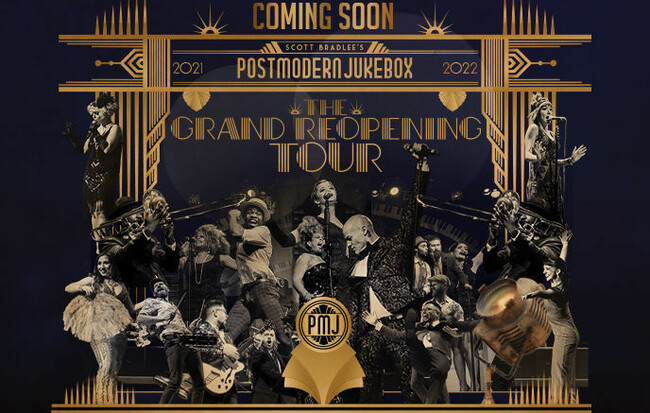 About Scott Bradlee's Postmodern Jukebox
To usher in the upcoming Twenty-Twenties, famed time-twisting musical collective Postmodern Jukebox will circumnavigate the U.K in 2020 on their Welcome to the Twenties 2.0 Tour.
"When creating a touring version of the Postmodern Jukebox concept, we work on pairing the right talent with the right material and building a unique and amazing experience for Postmodern Jukebox fans," Bradlee says. "Get ready for the most sensational '20s party this side of The Great Gatsby."
Started by Bradlee in 2009, Postmodern Jukebox (PMJ) has gone on to amass over one billion YouTube views with 3.5 million subscribers, and have chalked up more than 1.7 million fans on Facebook.
Booking Info
£49* (£Gold) £40 (£Silver), £33.50*

Ticket commission
*Some events may carry a £3 - £4 ticket commission; charged per ticket. This is charged when you book through B:Music's Box Office – online, by phone or in person. Any advertised prices will include any per-ticket fee that may apply.

Wheelchair Users and Disabled Patrons
If you require a wheelchair position (subject to availability) please call the Box Office on 0121 289 6343.

A range of tickets and services are available under our Access Scheme. To find out more, or to join the Access Scheme, email boxoffice@bmusic.co.uk or call us on 0121 289 6343.
Getting here
Symphony Hall
Broad Street
Birmingham
B1 2EA