Symphony Hall
CBSO 2021/22: Jess Gillam's American Roadtrip
20 Oct 2021
Wednesday 7:30pm
£13.00 - £55.00 inc. per ticket commission
See ticket info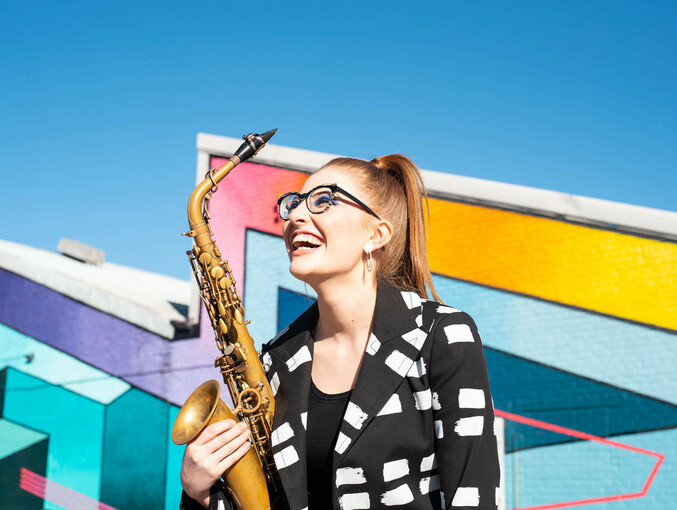 Artists
Jaume Santonja Espinós Conductor
Jess Gillam Saxophone
Programme
Gershwin Cuban Overture, 10'
Villa-Lobos Fantasia for Saxophone, 11'
Copland Danzón Cubano, 7'
Milhaud Scaramouche, 9'
Copland Appalachian Spring Suite, 23'
Barber Symphony No.1, 20'
About CBSO 2021/22: Jess Gillam's American Roadtrip
At just 17, Jess Gillam was the first saxophonist ever to reach the finals of BBC Young Musician – and she just keeps getting better. Today, she's the star in Villa-Lobos' flamboyant concerto and Milhaud's tuneful miniature, as Jaume Santonja Espinós takes us from the dancehalls of Cuba to Copland's leafy Appalachian mountains, on a pan-American roadtrip bursting with big tunes and even bigger personalities.
Booking Info
Ticket commission
*A £3 per ticket commission is charged when you book through Town Hall Symphony Hall's Box Office – online, by phone or in person.
There is no per ticket commission on tickets under £13.

Getting here
Symphony Hall
Broad Street
Birmingham
B1 2EA