CBSO Centre
CBSO 2021/22 Centre Stage: CBSO Percussion
03 Dec 2021
Friday 12:00pm
£10.00 inc. per ticket commission
See ticket info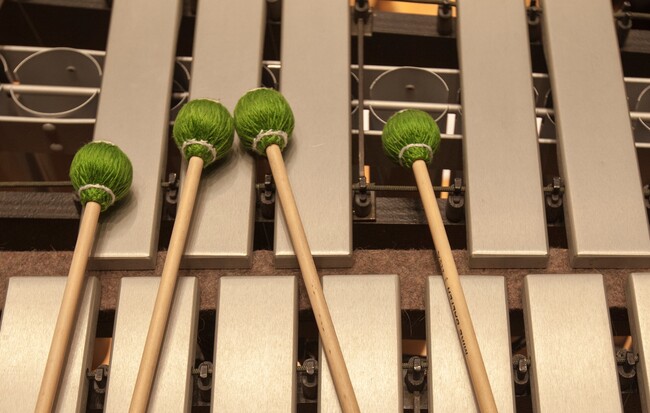 Artists
James Keefe
Julian Wilkins
RBC Students
Programme
Daugherty Lounge Lizards
Mazzoli Volume
Reich Dance Patterns
Adams Qilyaun
About CBSO 2021/22 Centre Stage: CBSO Percussion
Get closer to our musicians and discover one of Birmingham's best kept musical secrets: a series of short, informal concerts programmed and introduced by our musicians at CBSO Centre.
A dazzling display of percussive excellence awaits at this concert, focused on repertoire from the last 30 years. Opening with Michael Daugherty's nostalgic look at the American dive bar of his youth, this programme fizzes and dances through some of the new millennium's most exciting works for percussion, before closing with a thrilling homage to the drumming of the shaman.
Booking Info
Ticket commission
*A £3 per ticket commission is charged when you book through Town Hall Symphony Hall's Box Office – online, by phone or in person.
There is no per ticket commission on tickets under £13.

Getting here
CBSO Centre
Berkley Street
Birmingham
B1 2LF